Cross country team achieves end-of-season goal
Kult, Tichota qualify for state

After three years of having no state qualifiers, the Yutan cross country team achieved their goal with seniors Issac Kult and Carter Tichota both qualifying for state this year.
"We haven't been to state since Isaac was a freshman," said head coach Natalie Zabrocki, who brought Kult to state in 2018. "Getting some kids there was definitely a positive."
While Zabrocki tuned down the runners' workouts to be well rested for state, she advised them to focus on their health.
"I was stretching a lot more, staying active, [and] watching my diet more strictly," said Kult.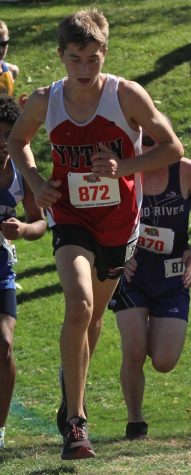 Zabrocki's goals for both runners were to get their personal records at the Kearney course.  Kult ran a time of 18:59, while Tichota ran a time of 19:52, putting them in 55th and 93rd place. Zabrocki was satisfied with how the boys ran at Kearney, as both beat their previous times on this hilly course.
"Both Carter and Isaac ran their personal bests at that course," Zabrocki said.
Tichota and Kult said that they felt both positive and negative emotions while they ran at the state race. 
"It's mixed reactions," Tichota said. "At first, I was like I'm gonna die, but after I got through that, then I was just bouncing off the walls happy."
While reflecting on the race, both runners agree that the experience at state cross country was phenomenal.
"I gave it all I had and I have no regrets," said Kult, who was satisfied with how he ran at state. "It felt good."
Leave a Comment
About the Contributors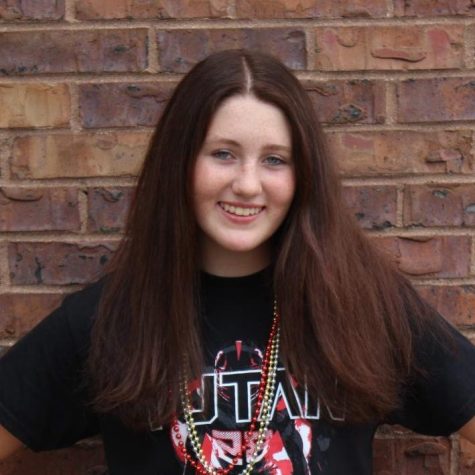 Loganne Barta, Freshman writer
Loganne Barta is a freshman and in her first year of journalism.  She enjoys taking photos and writing news stories.  Outside journalism, Loganne is...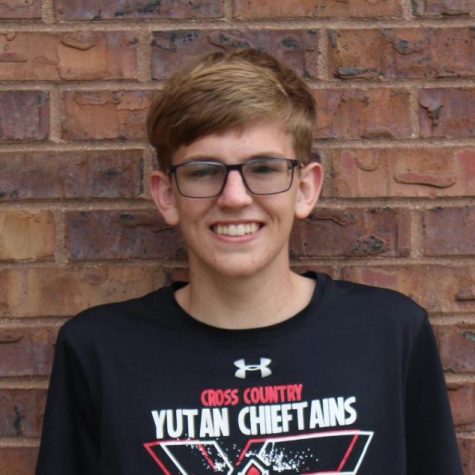 Bryce Kolc, Sophomore writer
Bryce is a sophomore and in his second year of journalism.  He enjoys writing feature stories and headlines.  Outside journalism, Bryce is involved in...