Review – Dune
Sci-fi remake makes viewers want more
Fantasy worlds, interesting characters, and stunning visuals from beginning to end.  This is what viewers can expect when they watch "Dune," which came out in theaters and streaming on HBO Max on October 22. "Dune" is a remake of the 1984 movie based on the novel written by Frank Herbert.  Directed by Denis Villeneuve, "Dune" has a runtime of 2 hours and 35 minutes as it follows the characters around their world. 
The movie stars Timothée Chalamet as Paul Atreides, Rebecca Ferguson as Lady Jessica, Oscar Issac as Duke Leto Atreides, Jason Momoa as Duncan Idaho and Zendaya as Chani.  With this star-studded cast,  many people had high hopes for the movie, including myself, and luckily those hopes were met.
After the introduction with background information, the movie starts on the planet of Caladan, home to the House of Atreides. The Atreides family was ordered by the Emperor to go to and rule the planet of Arrakis in order to save their future as well as the future of their people. However, Arrakis, a planet full of deserts and a valuable substance called spice, is home to dangerous sandworms that protect the spice.
Part of the reason for the Atreides family being sent to Arrakis comes from the fact that parts of the family, including Paul Atreides, have a unique ability called "the Voice." This is an ability that helps control people by the commands that are stated. 
While the movie was slow-starting, it became more and more interesting as the plot progressed, and by the end, I was freaking out. My friends and I had said that there was no way that was the ending; there had to be more to the story. As soon as the "Directed by" screen came on, my friend and I were speechless. I had pulled out my phone and searched if there would be a sequel. Luckily, within the next four days, a sequel was announced.  
Besides the acting and the plot, the costume design also drew the viewers in by showing what placement in society the characters have. The Stillsuits, worn by the Fremen people of Arrakis, show some of the elements of the suits with how they protect people in the hot desert planet. The costumes not only help keep track of which characters are which and where they are from, but they also help bring the universe to life.
All in all, the film was great to watch. Out of all the movies I have seen in theaters, "Dune" was definitely one of the best to experience. Sci-fi movies had never interested me when I was younger, but "Dune" set a new high standard for me.
Leave a Comment
About the Contributor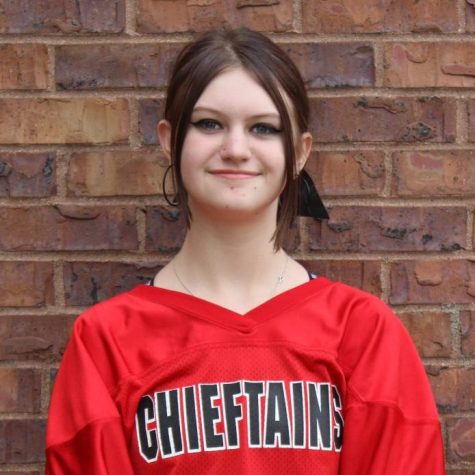 Libby Winn, Freshman writer
Libby Winn is a freshman and in her first year of journalism.  She enjoys taking pictures.  Outside journalism, Libby is involved in cheer.