Rocky start pushes boys basketball team to excel
Running a new offense, being undersized and losing their highest scorer, the Yutan boys basketball team has been forced to find new ways to score, execute plays and win games this season.
"We haven't had the best start, and we still need to find an identity," junior Nolan Timm said. "We have a lot of talent on the court, but we still have things to figure out."
The team came out of the first three games with a 2-1 record. 
The team started with a win against West Point-Beemer in a jamboree game on Nov. 29. In this first game, the Chieftains wanted to see how they had adjusted to the many changes this season and what they needed to improve on.
"We just wanted to see how our offense worked because we have a new offense," senior Ben Denly said. "We wanted to see how we played together as a team, also."
In the next game on Dec. 2, the boys knew they were going to have to score early to keep the lead.
"Against Elmwood, we wanted to pounce on them early and try to run them out of the gym," senior Carter Tichota said.
They did exactly that while executing another goal, which was to "play with pressure defensively and make it a full-court game" according to head coach Jesse Gardner. The final score of the game was 53-31, putting the boys at a 2-0 record.
The next game versus Lincoln Christian, a top ten C-1 team, took a turn in the wrong direction. This was the championship game for the Lourdes Central Catholic tournament on Dec. 3. The Chieftains kept the Crusaders to a score of nine to eight by the end of the first quarter. But during the second and third quarters, the boys couldn't keep up with them and finished with a tough loss of 56-19. 
"They had a big guy, so we had to shut him down," senior Jake Richmond said. "And then we knew they were a pretty solid team, so putting up points against them was going to be pretty difficult."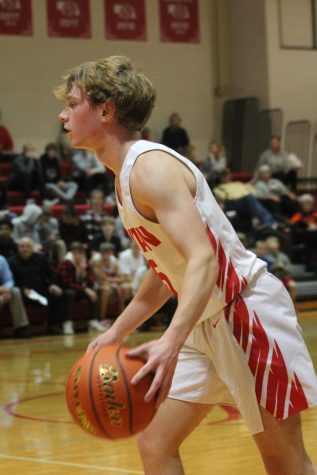 The "big guy," Easton Marshbanks of Lincoln Christian, was the main person who couldn't be stopped, and on top of that, the Chieftains struggled with shooting from the perimeter.
"The main struggles in the final game were we shot 1 for 22 from the three-point line and they had a seven-footer who was basically a cheat code," Tichota said. "Every time we drove, the big dude stopped us, and when we kicked it out, we could not make a shot."
Defending Marshbanks was a battle because of the Chieftains' height, which will be a struggling factor all season.
"I'd say our weakness is our height," senior Sam Petersen said. "Our tallest person isn't very tall compared to other teams, so we really have to work hard on the inside throughout the whole year."
Overall, the Chieftains have started the year "a little rocky," according to Tichota, but they have been getting a feel for the game as a team.
"We haven't found an identity, and we struggled in the summer finding one too," Timm said. "Once we start working as a team and find our identity, we can go pretty far in the back part of the season."
Leave a Comment
About the Contributors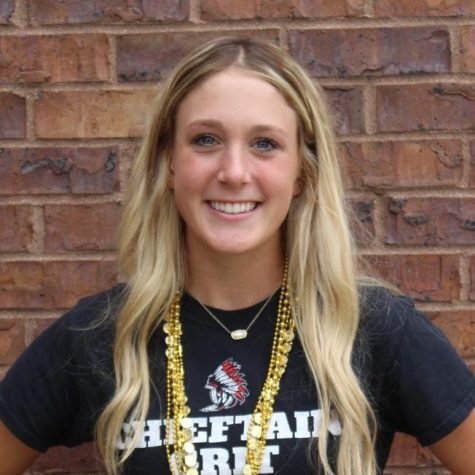 Laycee Josoff, Junior writer
Laycee Josoff is a junior and in her third year of journalism.  She enjoys taking pictures, making photo illustrations and writing sports feature stories. ...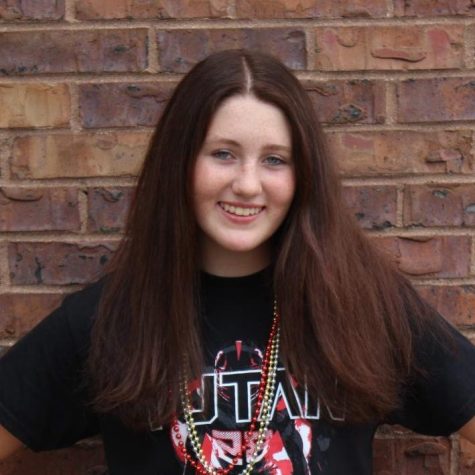 Loganne Barta, Freshman writer
Loganne Barta is a freshman and in her first year of journalism.  She enjoys taking photos and writing news stories.  Outside journalism, Loganne is...