Same mission, new statement
Empowering growth in and beyond the classroom.
This is Yutan Public School's new mission statement. Staff, students and community members all came together to create this statement.
One community member involved in the process was school board president Molly Lloyd, who explained the importance of a mission statement.
"A mission statement is an organization's purpose for existing, it's the purpose for doing what they do," Lloyd said.
Yutan's old mission statement was outdated and largely unknown, so principal Brandy Thompson wanted to change that. She wanted to pursue a mission statement that was shorter and easier to remember. Yutan was able to achieve that goal.
"Now we just have one sentence. It's really easy for staff, students and community members to remember," English teacher Ginger Eikmeier said. "If somebody were to ask what Yutan Public School's mission statement was, we could easily answer."
The process of deciding the new mission statement included teachers from both the elementary and high school, school board members, students from grades six through twelve and other community members. 
"I thought it was really cool that, as a freshman, some of my words were able to be in the mission statement, along with older people's words too," said freshman Jade Lewis, who was one of the students asked to be part of the process.
There were multiple steps in deciding the new mission statement. First, everyone gathered into a big group discussing what a mission statement does; then they broke into small groups to gather ideas. The smaller groups then combined to draft those ideas into statements.  . After multiple revisions, the groups all came together with these idea statements to decide on the final draft.
"Yutan Public School's new mission statement is 'empowering growth in and beyond the classroom,'" Lewis said.
Leave a Comment
About the Contributor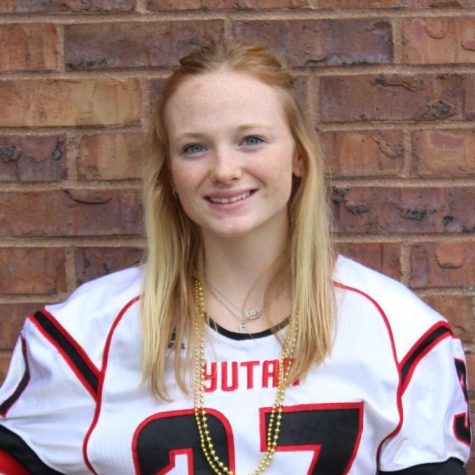 Ellie Lloyd, Sophomore writer
Ellie Lloyd is a sophomore and in her first year of journalism. She enjoys taking pictures of athletic events. Outside journalism, Ellie is involved in...