Review – Hawkeye
Action packed series is a must-watch for all audiences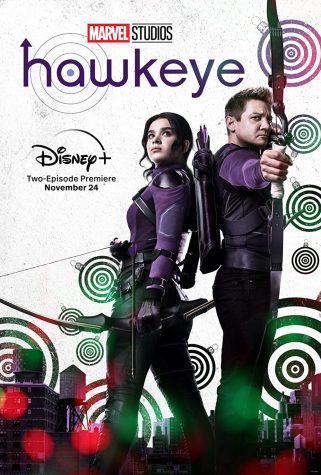 Whether you're a Marvel fan or not, the new series "Hawkeye" is a must-watch when it comes to action movies. Even if you're not into the action as much, this series still does an excellent job of incorporating the right amount of drama so it can be enjoyable for anyone. 
The "Hawkeye" series debuted its first two episodes on Nov. 24, 2021. Episodes are released every week on Wednesday on Disney Plus. 
The series features the original Hawkeye from the Marvel movies, otherwise known as Clint Barton, who is played by Jeremy Renner. It also introduces a new character called Kate Bishop, a young archer, who is played by Hailee Steinfield. This series takes a deeper look into the personal life of Hawkeye than we have previously seen. 
In the first episode of this series, Clint is enjoying the holidays with his family when his plans are soon interrupted by Kate Bishop, who was caught wearing the Ronin suit. The suit also happened to be worn by Clint when he went on a murderous rampage in the movie "Endgame," which can be seen in many flashbacks this series provides. Because everyone believes Ronin is back, Kate and Clint find themselves with a lot of enemies. Along with the action and drama, fans like myself are excited to hopefully see a friendship between these two main characters as the show goes on.  
As of now, there are only four episodes of "Hawkeye," and the show has mostly received positive reviews and feedback with very few complaints. On the Rotten Tomatoes Tomatometer, "Hawkeye" achieved a high rating of 92 percent by critics and 79 percent by the audience. Many critics and audience members complimented Steinfield as Kate Bishop, saying she portrays the character perfectly. Others said that both Steinfield and Renner have great chemistry. I couldn't agree more that both actors work well together and their characters' conflicting personalities add a comedic element to the show. 
Overall, I would recommend "Hawkeye" to anyone. It will be interesting to watch Kate and Clint come together to form a friendship as this series progresses.
Leave a Comment
About the Contributor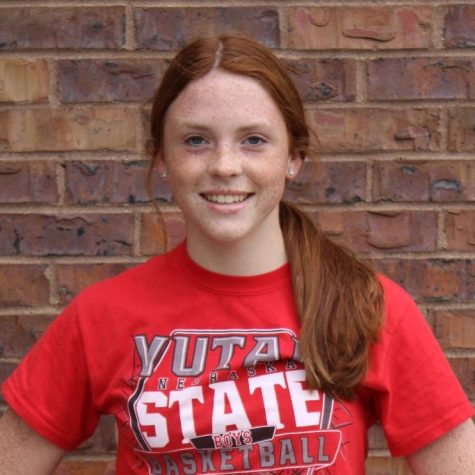 Alexis Pehrson, Freshman writer
Alexis Pehrson is a freshman in her first year of journalism.  She enjoys doing interviews and taking pictures. Outside journalism, Alexis is involved...