Pehrson twins aim to inspire girls to wrestle
Wrestling is known as a sport that many guys participate in, but not at Yutan. Freshman girls Alexis and Aubrie Pehrson have become a hot topic within the wrestling community. These girls have astonishing records of 44-0 and 40-3 and aspire to make big things happen in the next four years. 
Alexis and Aubrie have been wrestling for six to eight years and are inspiring many younger girls to try out wrestling. 
"It's really cool to see all the new girls that have come out and see how much the program has grown in the past year," said Aubrie. 
Not only have these girls become role models for younger girls with their records, but they are both rated number one in each of their weight classes. Aubrie is currently weighing in at the 107-pound weight class while her twin, Alexis, weighs in at 120 pounds. 
All of Aubrie's and Alexis's success has sparked interest within local news stations, and they recently were the subject of a sports feature on KETV.
"Being interviewed by news stations is a lot of pressure, but it's great that me and Aubrie can be role models for other girls who might want to wrestle and it's just been a good experience," Alexis said.
Aubrie and Alexis enjoy being able to wrestle alongside the boys' team because it allows both the boy wrestlers and Aubrie and Alexis to learn from each other.
"There are more opportunities for girls who want to wrestle, and being able to wrestle in the same building as the boys is just really nice," Alexis said.
This year has been a great experience for Aubrie and Alexis, and they are both excited to see what the next four years will bring. 
"It'd be cool to win state all four years, but that's not the most important thing to me. I just want to keep improving and hopefully get more girls on the team," Aubrie said.
The future is something that both Aubrie and Alexis have thought about, but Alexis has really considered the possibility of wrestling beyond high school more.
"I definitely see wrestling in my future," Alexis said. "I probably will wrestle in college, but I am only a freshman so it's kind of early to make that kind of decision."
Leave a Comment
Donate to Chieftain Times
Your donation will support the student journalists of Yutan High School. Your contribution will help cover our annual website hosting costs, as well as allow us to purchase equipment and produce more in-print editions.
About the Contributor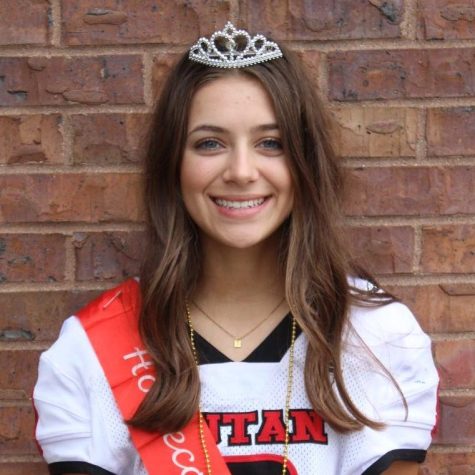 Kendyl Egr
Kendyl Egr is a senior and in her third year of journalism.  She enjoys taking pictures and creating digital journalism projects.  Outside journalism,...