Student opinion: The struggle to find balance
Access period change eliminates much-needed time
For all students, there is a major transition in mid-August. The change from summer to school can be a lot to handle, especially if the student is involved in activities or works a job. During the 2022-23 school year, the Access Period (AP) schedule has changed to only two days a week, upping the pressure even more.
I can personally relate to the struggle of this transition. As a junior taking three college classes, school is already a lot to handle. On top of this, I'm involved in nine activities through the school and several other non-school-related activities.
Many students at Yutan have this level of involvement, or they have jobs after they finish school activities for the day. Some students are required to work weekends and nights or afternoons. 
"It's definitely a lot to handle because I have cheer, volleyball and one act throughout the week and then I work doubles on the weekend," one junior said. "So I work the whole weekend because I need money."
With the lack of time, keeping a balance between everything can be a challenge, causing many students to struggle. 
"Sometimes I get really behind on school work, but I still have no time to make it up," a sophomore said. "So I'm up late at night trying to cram everything in."
The list of things that students are expected to do is excessive. School, sports, other activities, work and chores all take up time, which the students have to do all while maintaining relationships, sleeping and eating.
With the workload that many students experience, time management is a necessity. However, there are only 24 hours in a day. Now, three of the school days don't have AP time for work. At some point, students must choose their priorities, which many times leads to skipping out on sleep or other requirements. 
"I struggle with having to prioritize things because at the end of the day I always choose my work and sports over my mental health," another junior said. 
These decisions can cause an excessive amount of stress, a decline in grades or a lack of focus during school. Everything ebbs and flows with the requirements. The problem is, everything seems to come at once. 
"
I struggle with having to prioritize things because at the end of the day I always choose my work and sports over my mental health."
— Yutan High School Junior
"Of course, it's always the week that our teachers have three tests and lots of homework that we also have four away games," a senior said. "It's really hard to get caught up when we're gone with sports and no study halls."
Without AP every day, coaches and sponsors struggle to find time for team meetings. Because of this, the two AP days a week are often taken up by activity meetings. Students then have to find time outside of this for their homework or other requirements.
"When we don't have AP is when we have the most homework," another senior said. "It's just harder to get it done without AP every day. Outside of that, people have activities after school and the schedule is never the same."
Right now, there is not an easy solution to these problems. In the future, it will have to be addressed at some point. Whether it means bringing back more AP days or study halls, with the level of expectations placed on students, they deserve more time and understanding than what they're given.
Leave a Comment
Donate to Chieftain Times
Your donation will support the student journalists of Yutan High School. Your contribution will help cover our annual website hosting costs, as well as allow us to purchase equipment and produce more in-print editions.
About the Writer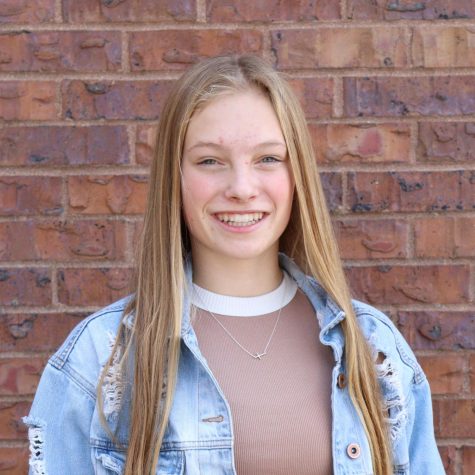 Bella Tederman, Junior writer
Bella Tederman is a junior and in her third year of journalism.  She enjoys writing stories and taking pictures. Outside journalism, Bella is involved...