Forging a new path
Cross country team adjusts to multiple changes this season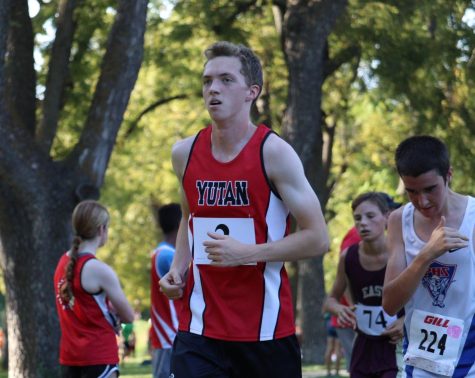 Many Yutan fall sports teams were able to slide back into their routine from past years. This year's cross country team, however, has gone through a lot of changes this season.
The hardest change this year, according to head coach Natalie Zabrocki, has been switching from Class D to Class C. While it may be difficult to run with all different schools this year, Zabrocki is looking forward to the progress that the cross country team can make when competing against tougher runners. 
"I'm kind of looking forward to see how our kids can grow and compete in a higher class this year," Zabrocki said. 
Another change was the addition of runners from Mead High School because of the co-op between schools, like softball. While there are only three runners from Mead this year, Zabrocki believes they have made a positive impact on the team so far. 
"The kids that have come out have really positively impacted our team," said Zabrocki. "They help to push our runners."
Mead High School runner Sam Popken agreed, and he said that the team was very accepting with the co-op. 
"We all share similar interests," Popken said. "They are such amazing people."
As the cross country team has 20 runners this year, Zabrocki noted that the added runners can help to motivate each other in practice.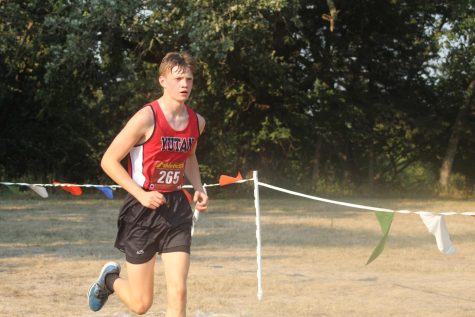 "We want them to [have] that friendly competition where they push each other," said Zabrocki.
The added numbers have especially affected the girls, who finally have enough runners to create a full team. The last time cross country had a full girls team was four years ago. 
Since the girls team mainly consists of freshmen and sophomores, Zabrocki's main goal is just for the girls to improve. 
"A lot of the team goals for the girls are to gain experience and to get better," said Zabrocki.
As Zabrocki noted that many of the runners are finishing races in the same time range, the coaches use this in practice so the runners can push each other.
"We give them target times and target people to stick with to hopefully help them lower their times," Zabrocki said.
Another way to improve the runners' times, according to senior runner Grayson Cogdill, is to reflect on their times from the previous years.
"I always just like to look at what my time was last year at that course and then try to beat it by a minute or so," Cogdill said.
As many of the runners want to improve their times, they have set goals for themselves to slowly improve every day. 
"I'm pretty good at speeding up at the end," freshman Madilyn Ledden said. "I should probably work on not going out too fast and getting tired."
While Zabrocki wants the runners to set goals to better themselves, she still wants the runners to enjoy the workouts. 
"I also want to make sure that we add a little variety and that we still add some fun aspects into our workout," said Zabrocki. 
Reflecting on the season, Codgill's favorite part is seeing how much better everyone on the team has gotten.
"It's always nice to see by the first meet and the last meet just how much everyone's improved," said Cogdill. "You can see how well the team just acts around each other and works together."
Leave a Comment
Donate to Chieftain Times
Your donation will support the student journalists of Yutan High School. Your contribution will help cover our annual website hosting costs, as well as allow us to purchase equipment and produce more in-print editions.
About the Contributors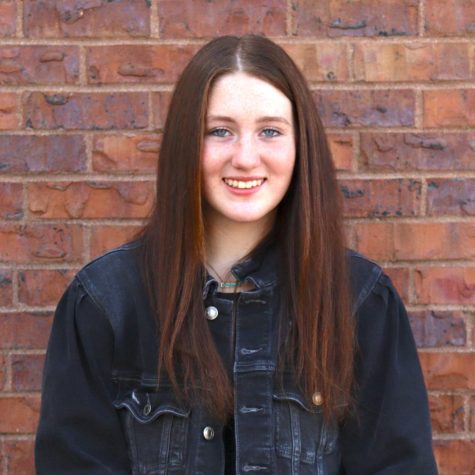 Loganne Barta, Sophomore writer
Loganne Barta is a sophomore and in her second year of journalism.  She enjoys writing news and sports stories.  Outside journalism, Loganne is involved...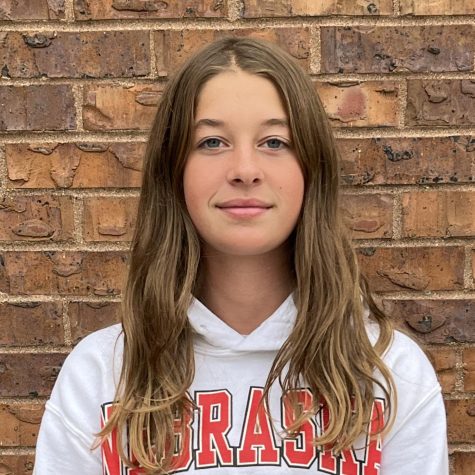 Anna Rupp, Freshman writer
Anna Rupp is a freshman and in her first year of journalism.  She enjoys taking pictures. Outside journalism, Anna is involved in cross country, wrestling...