Making memories at work
Whether hourly or daily or weekly, most of Yutan High School's students found a way to make some money this summer. Along with all the money that they made, they made many more memories, some they will probably never forget. 
 One Yutan student, junior Haley Kube, made her best memory on the first day of work. Kube works at The Mark in Elkhorn, along with multiple other students from Yutan. On Kube's first day of actual work, she was working the cash register in the arcade area. 
"On my first day there was a group of boys that came in and walked over from laser tag," Kube said. "Then they just simply reached over the counter and stole a bunch of candy."
Kube then explained that the boys failed to listen to the workers and managers. A few minutes later, they sprinted out of The Mark. 
"The manager ended up going and taking a picture of the boys' license plate. We have a police station right next to us, so we ended up contacting the police," Kube said. 
Dramatic events also took place for sophomore Austin McIntyre, who works with Bell Pool and Patio in Gretna, where he often uses a Bobcat skid loader.
"I got told to go get some gravel in the Bobcat. I went and got the pile of gravel, then decided to take a different way down the hill. It started to get bumpy while I was driving on un-level dirt. The Bobcat started to tip while I was in it," McIntyre said.
McIntyre turned the steering wheel hard to the left and was luckily able to save himself from flipping the Bobcat over. Though it didn't end up tipping, he will never forget how scared he was in the moment. 
"It was definitely probably one of the scariest things. I'm claustrophobic, and it almost flipped," McIntyre said.
While some students faced extreme events with heavy machinery, others faced them with children. Senior Kennedy Andrews told a story about a boy she nannied for this summer. In most activities, like swimming and pottery, the boy just threw small fits or whined, but in putt putt, he took things to the extreme.
"I took… the youngest to putt putt golf and he lost his ball like four or five times, and then at the end he got really mad so he chucked his club into the pond and he got kicked out," Andrews said.
Though summer jobs may be an emotional rollercoaster for some people, most really enjoyed making memories and would do it all over again.
"I would 100% work at the same place again," Andrews said. "It was actually really enjoyable."
Leave a Comment
Donate to Chieftain Times
Your donation will support the student journalists of Yutan High School. Your contribution will help cover our annual website hosting costs, as well as allow us to purchase equipment and produce more in-print editions.
About the Writer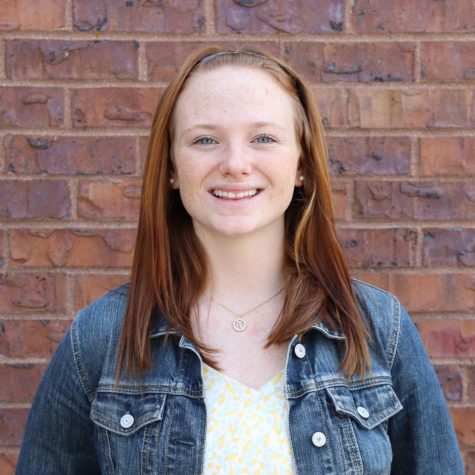 Ellie Lloyd, Junior writer
Ellie is a junior and in her second year of journalism.  She enjoys hanging out with family and friends and reading.  Outside journalism, Ellie is involved...