Growing through adversity
Yutan football team works through challenges
The 2022 Yutan High School football team is ready to play. And win.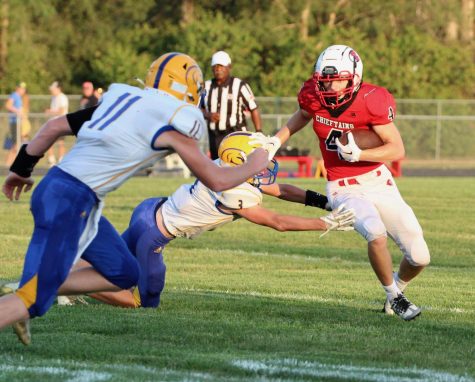 The team put in a lot of work over the summer to get to where they are today. This included a lot of lifting for the players, seven-on-seven practices and the restructuring of plays. 
"We worked super hard throughout the summer, every single day," senior Drake Trent said. 
One of their early tasks was filling the holes left by last year's players.
"We had a lot of seniors last year who were good that played for us. So we had to just start learning more football and get our other kids more adjusted to high school football and get ready for big, big games," Trent said.
When the team came back to school, they only had little things to adjust because of their hard work over the summer.
"It's a matter of cleaning stuff up and doing things right all the time," head coach Dan Krajicek said. 
So far, the team is 3-3 this season. They have won their games against North Bend, Louisville and Tri-County and have lost to Hartington, Bishop Neumann and Malcolm, but this record encourages the team to work harder.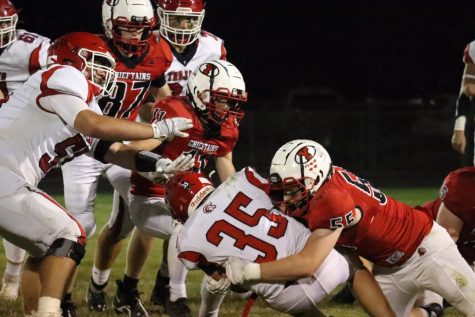 "Winning is obviously the main goal, but whenever we lose we don't count it as a loss, we consider it as a lesson," junior Derek Wacker said. 
Something else that helps the team overcome their losses is the bond they share. 
"I think this year is different than last because the team has better chemistry and we hang out more as a team," senior Jude Elgert said. 
With this chemistry, team improvement comes easier. 
"We try to find just little things every day to get a little bit better at and hopefully we stack enough of that together," Krajicek said. 
For some of the players, like Trent, however, this season has even more meaning. 
"This year is my last chance to do what I've always wanted to do," Trent said. "I know we can do anything."
Leave a Comment
Donate to Chieftain Times
Your donation will support the student journalists of Yutan High School. Your contribution will help cover our annual website hosting costs, as well as allow us to purchase equipment and produce more in-print editions.