Once a Chieftain, always a Chieftain
Alumnus Novotny returns to Yutan to teach
Over the past couple of years, Yutan has seen a lot of new faces step into many different teaching positions, but this year four of them are familiar faces as they are alumni. One of those familiar faces is 7-12 special education teacher Tahler Novotny.

Even though it has been 10 years since Novotny has been inside the walls of Yutan High School, she is excited to be able to call the building a home once more. 
"My high school years were amazing and I loved it here. And so I wanted to come back and be part of the community again," Novotny said. 
Part of what made her experience at Yutan so special was being involved in many different activities throughout high school such as volleyball, National Honor Society, journalism, one-act, musical and show choir. However, Novotny recalls going to the state volleyball tournament her senior year to be her favorite memory.
"We were the first team from Yutan to make it to state in about 15 years, so that was pretty cool," Novotny said. 
While she was a student, Novotny was also inspired by two of her high school teachers, Mrs. Eikmeier, a current English teacher, and Ms. Starns, a former teacher at Yutan.
"They were two that cared about the students, they pushed you to do your best and they didn't take less than they knew that you could do and so that motivated me to be a teacher too," Novotny said. 
After graduation, Novotny went to Wayne to get her degree and then taught at Boys Town for seven years, where she developed her own methods of teaching that she feels makes working in her classroom the best for her students. 
"I'm really big on rapport," Novotny said. "So I will put everything else aside and sit and have a conversation with a kid before we'll do academics. So I would say definitely building that relationship is my number one philosophy being a teacher."
Novotny also believes that it is essential to "be on her students' levels." 
"When they come into my room, I always check in on them personally, like, how are you doing? What are we working on today? I always check grades to make sure that they're passing. If they're not passing, what can we do to get passing?" Novotny said. 
While her main focus right now is to help her students to the best of her ability, Novotny does not plan on sticking with special education for her entire career. She says that she would like to become an administrator someday. 
"I feel like teachers can only do so much in the classroom. We can only control so much. I mean, the administration is our boss. We can say we disagree with something but I mean, initially, they have the final say in it," Novotny said. "And so I feel as an administrator, being in special education, being in sports, being well rounded, that I would be able to bring more to administration than just as a teacher."
But while she still holds the title of 7-12 special education teacher, Novotny is excited to bring new ideas to Yutan's special education program. 
"I'm excited to bring a new look of special education here," Novotny said. "The way special education was done here is kind of in the past, and so bringing new ideas and me continuing to go to school will bring those new ideas and those new strategies and those new ways to do special education here."
Leave a Comment
Donate to Chieftain Times
Your donation will support the student journalists of Yutan High School. Your contribution will help cover our annual website hosting costs, as well as allow us to purchase equipment and produce more in-print editions.
About the Contributors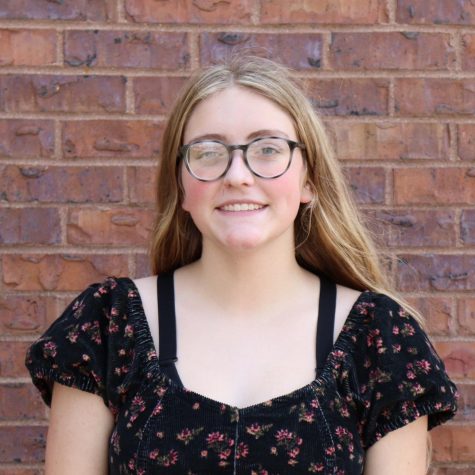 Reagan Wilson, Junior writer
Reagan Wilson is a junior and in her first year of journalism.  She enjoys playing volleyball, reading and spending time with her friends.  Outside journalism,...
Gabi Tederman, Sophomore writer
Gabi Tederman is a sophomore and in her second year of journalism.  She enjoys taking pictures and writing.  Outside journalism, Gabi is involved in...