Adventures and challenges overseas
Yutan student, teacher discuss travels to Europe
While a lot of Yutan's students traveled within the United States over the summer, one lucky student and teacher got the opportunity to travel overseas to Europe.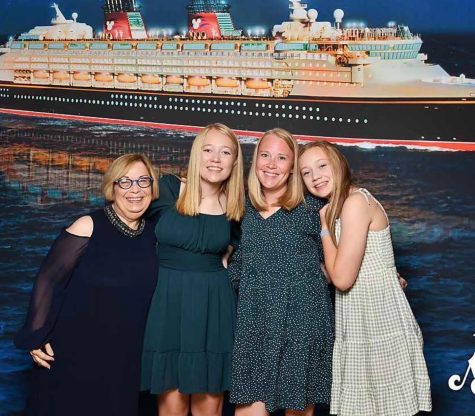 Freshman Kylie Krajicek went on a Disney Cruise stopping in Barcelona, Paris, London, Spain and Portugal with her mom, sister and grandma.
"On the cruise, there were a lot of the parties on the decks," Krajicek said. "There was a Freezer Night Away, which was like 'Frozen' themed, and a pirate night. That was actually really cool. All the characters were out there and dancing."
Not only did Krajicek enjoy her vacation on the boat, but she also got to experience even more in Europe.
"We saw a lot of cool old architecture," Krajicek said. "They have a rule where you have to keep the outside of the building the same and you can change the inside, but you have to keep the history the same."
Krajicek also got to see the newer side of Europe since the cruise included a stop at Disneyland Paris.
"Disneyland Paris was my favorite just because, going to Paris, I've always wanted to do that," Krajicek said. "We had lunch and the Eiffel Tower is really cool being in there. We climbed up to the second floor, which I felt had to be part of the experience."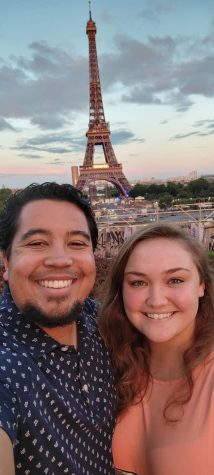 Although Krajicek said Disneyland Paris was her favorite, she and her family struggled with the language barrier.
"It was hard to talk to a lot of the waitresses; they were all French-speaking and you couldn't really tell what they're saying," Krajicek said. "They knew a little bit of English, but they had a very thick French accent that it was very hard to understand."
Krajicek wasn't the only Chieftain in Europe over the summer who had to adjust to the language barrier. Spanish teacher Kalyn Blazer and her husband traveled throughout Europe for their honeymoon to eight different countries including France, which was hardest for them to understand.
"German isn't super hard. It's really similar to English…Italy I got around really well because Italy's like fancy Spanish," Blazer said. "French noises, I can't make them out. Like I can't make French noises, so I could be like Merci (thanks in English), but that was it."
Even as a Spanish teacher, Blazer struggled with the language barrier, but her favorite parts outweighed any struggles.
"My favorite memory is we got up at about eight o'clock in Amsterdam and we rode the little tram over to the city center. And we just walked around and it was just so quiet," Blazer said. "You could hear the water in the canal swishing and there were a couple of people out on bikes, and so we just walked around the city and took in the sights and things."
Overall, Blazer said that her trip was awesome.
"We got to experience and see so much!" Blazer said.
Leave a Comment
Donate to Chieftain Times
Your donation will support the student journalists of Yutan High School. Your contribution will help cover our annual website hosting costs, as well as allow us to purchase equipment and produce more in-print editions.
About the Contributor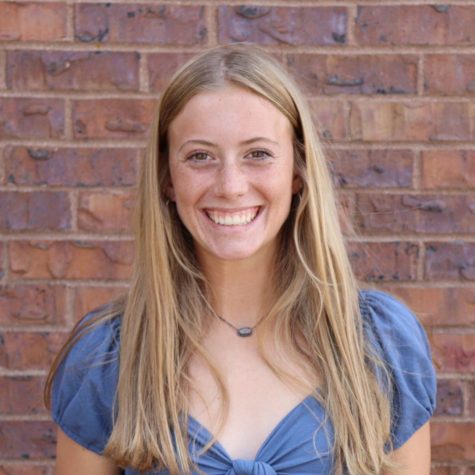 Shaylynn Campbell, Senior writer
Shaylynn is a senior and in her third year of journalism.  She enjoys taking pictures and working on the yearbook.  Outside journalism, Shaylynn is involved...