Patriots bring home the gold
A state championship is something all high school teams dream of, and after finishing runner-up last year, the Yutan/Mead Patriots softball team accomplished their goal of bringing back a gold medal.

Coming off last season as the silver medalists, the Patriots had prior experience when it came to the state tournament, but this year, the road to the championship game was different considering they were ranked number two heading into the tournament.

"Unlike last year when we were the ones chasing teams…we were the ones getting hunted," senior shortstop Laycee Josoff said. "So we knew we would have to play our best softball in order to leave Hastings with the title."

The beginning of the tournament went successfully as planned with the Yutan/Mead Patriots winning their first two games against Polk County (8-0) and Bishop Neumann (3-0).

"

They knew we were coming for them, and they knew who they would be playing in the championship. We were ready to take them on, and I think it helped to lose that game (in the semi-final) because it got us ready to go against them Friday at an even stronger pace."

— Laycee Josoff

"The team knew that we had to keep winning, so we had the energy to win the whole thing," senior pitcher Shaylynn Campbell said. "So, Maycee and I studied the batters before every game so that we could pitch every batter to their worst spots. Almost all of our research paid off because a team didn't score on us in the state tournament until Hastings St. Cecilia."

The team faced off against the number one seed, Hastings St. Cecilia, in the semi-finals.  However, they fell short and lost to the Bluejays with a score of 5-6. The loss set the Patriots up for a rematch against the state champions from last year, the Cavaliers of Bishop Neumann. 

"We walked into the Neumann game with a lot of energy because we knew that that's what it was going to take to beat them," junior catcher Maycee Hays said. "We did just that, which earned us a spot in the championship."

The Patriots blew Neumann away, ending the game in three innings with a score of 12-0. Earning their place in the finals, the team prepared to face off against Hastings St. Cecilia once again.

"They knew we were coming for them, and they knew who they would be playing in the championship," Josoff said. "We were ready to take them on, and I think it helped to lose that game (in the semi-final) because it got us ready to go against them Friday at an even stronger pace."

Going into the championship with a positive attitude helped the Patriots not only win the first game 9-5 but helped improve their overall hitting performance.

"Once the team showed their 'A' swings, that's when things happened. There's no success with swinging slow. When the bat speeds came up, the big hits all started to happen," Patriots head coach Ryan Glatter said.

But winning just one game wasn't enough to earn the team the gold medal. The state tournament is double elimination, meaning that since the Patriots had lost the earlier game, they had to beat St. Cecilia twice in order to claim the championship. 

"When we got up in the first game, I was so excited because the other team started to fold, and I wanted to beat them twice," Campbell said.

The final game started off close with a tied score for the first two innings; however, the Patriots had one of their best hitting displays of the season with six home runs in the third.

"

I am pretty sure we broke a record for the most home runs in an inning. During the inning, the crowd was going crazy, and it was one of the best moments in my life that I will remember forever."

— Ella Watts

"I am pretty sure we broke a record for the most home runs in an inning," senior second baseman Ella Watts said. "During the inning, the crowd was going crazy, and it was one of the best moments in my life that I will remember forever."

After a record-breaking inning, the Patriots earned a quick three-and-out to seal the game, run-ruling the Bluejays. With a final score of 13-1, the Yutan/Mead Patriots were Class C State Softball champions. 

"It felt like all of the three-hour practices in the hot weather had finally paid off. I knew at that point that everything we did to prepare ourselves had worked," Hays said.

Ending their season on "a high note," meant a lot, not just to the players but to their supporters as well. 

"I had dreamed about that day since I was a little girl, and my sisters always talked about that being their dreams, so I'm glad I got to fulfill all of ours," Josoff said.

Broadcasting Class
Leave a Comment
Donate to Chieftain Times
Your donation will support the student journalists of Yutan High School. Your contribution will help cover our annual website hosting costs, as well as allow us to purchase equipment and produce more in-print editions.
About the Writer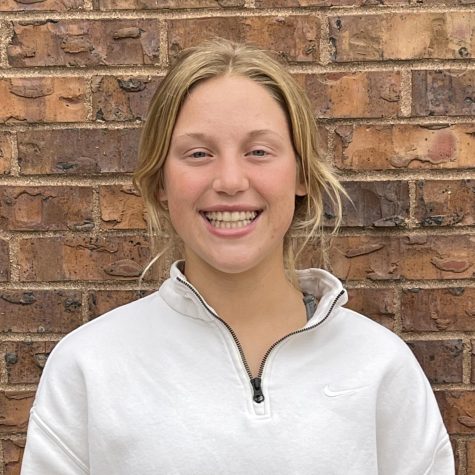 Haley Kube, Junior writer
Haley Kube is a junior and in her third year of journalism. She enjoys writing sports news, feature stories and making infographics.  Outside journalism,...