From school to home and back to school
New freshman Atlanta Jacobsen shares her education journey
Some students might think that being homeschooled would be a lot more fun than public school, but that's not the case for new Yutan freshman Atlanta Jacobsen.
Jacobsen attended public school in Gretna from preschool to fifth grade, and then she was homeschooled during her middle school years.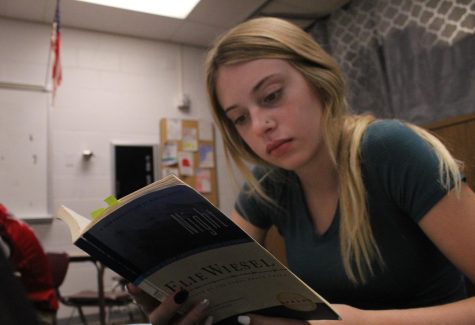 There were many reasons why Jacobsen moved from public school to homeschool, but one of the most important was that Jacobsen thought middle school was scary and had lots of drama.
"I went to Gretna, so it was a big school and I didn't feel ready for it. So I took up my mom on her offer to be homeschooled," Jacobsen said.
Jacobsen said that homeschooling had some benefits.
"The benefits were the time that I got to go and mess around with the horses," Jacobsen said. "Or spend time with family."
Jacobsen said there was a combination of learning at home and at a type of school.
"So we joined a homeschool committee called CC, Classical Conversations. And they had a curriculum that we followed on an app on our parents' phones," said Jacobsen. "So since we were in Classical Conversations, we had a campus day, and every day we'd go down Thursday, and we'd have a teacher actually teach us on Thursdays and then we'd go and learn the things we learned that day for us the week."
Even with the advantages to homeschool, it just wasn't for Jacobsen.
"Homeschool didn't really have my interest. I wanted more friends to be around and teachers in person," said Jacobsen. 
When Jacobsen knew she was coming back to public school, her family decided on Yutan because she has family members that went to school here and her family thought it would be a better fit. So far she is enjoying it.
"There's more people to be around and there's more conversation now.  I'm not just by myself and my mom's not my teacher," said Jacobsen. "I get to have several different teachers. So I like the aspect of being in an actual school."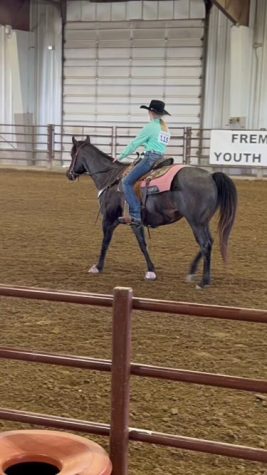 Math teacher Kassie Trevarrow has noticed how well Jacobsen is adjusting to being back at a public school.
"I have already noticed that she has a group of friends that she hangs out with. Her work ethic is, I would say normal for a freshman girl," said Trevarrow. "Honestly, if I was a new teacher, I wouldn't have known that Atlanta was a homeschool student before."
One of Jacobsen's classmates, Dami McLaughlin, has noticed Jacobsen has become more comfortable with the new environment as the semester has progressed.
"The first day, when we started talking, she was definitely more quiet. And then we kind of just stretch to talk more and then our friendship grew," McLaughlin said.
While Jacobsen is adjusting in the building, she is also making adjustments at home. 
"I feel like it's definitely taken away time from horses, but it's also given me more confidence when I go home and get to work with horses because I've been doing something else all day," said Jacobsen.
Even with all the changes, is still excited for the rest of freshman year.
"I am excited to make new friends and new relationships," said Jacobsen. "Get schoolwork up and just make new memories."
Leave a Comment
Donate to Chieftain Times
Your donation will support the student journalists of Yutan High School. Your contribution will help cover our annual website hosting costs, as well as allow us to purchase equipment and produce more in-print editions.
About the Contributors
Anna Rupp, Sophomore writer
Anna Rupp is a sophomore and in her second year of journalism.  She enjoys photography. Outside journalism, Anna is involved in wrestling and band.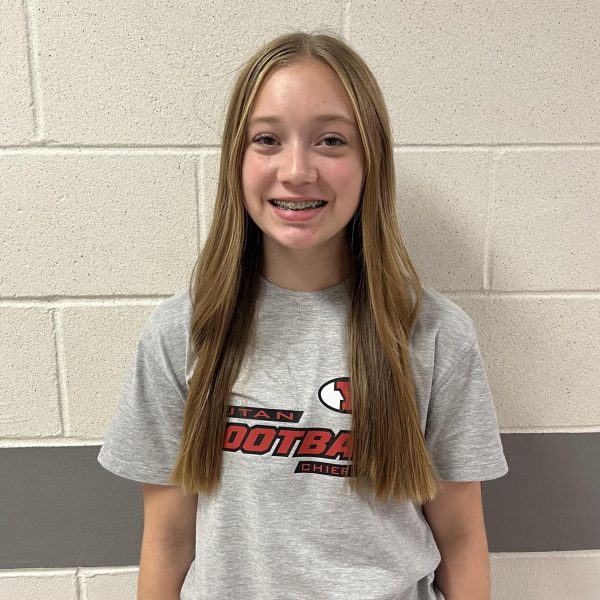 Kylie Krajicek, Sophomore writer
Kylie Krajicek is a sophomore and in her second year of journalism.  She enjoys taking pictures.  Outside journalism, Kylie is involved in volleyball,...