Yutan's first responders complete active shooter simulations
Mass shootings have sadly become common occurrences in the past few years. While every community hopes it won't happen to them, first responders like to be prepared just in case. This was the motivation behind the most recent training for the Yutan Volunteer Fire Department.
On Oct. 26, the fire department organized active shooter drills at St. John's Church and Yutan High School that included Yutan's law enforcement and neighboring communities' fire departments and law enforcement.
"This is not required by the state. This is something we decided to do to be proactive and prepare us and the surrounding departments and the law enforcement in our area," said Yutan Fire and Rescue Chief Donald Dooley.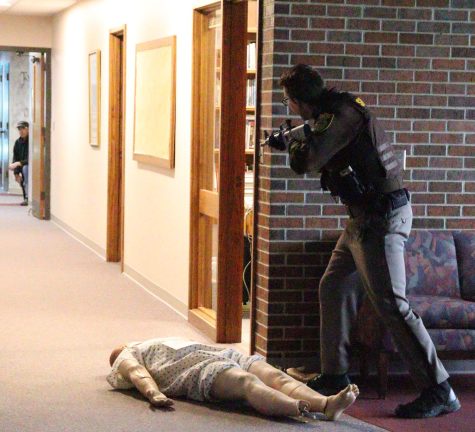 Dooley has been on the Yutan Fire and Rescue Department for 30 years and feels that this active shooter training is needed even though he hopes that the training will never need to be used.
Assistant chief Matt Thompson, who has been on the Yutan Fire and Rescue Department for 14 years, said the fire department is taking "baby steps to large scale steps."
"Which is pairing up with law enforcement to go in and get the injured out as quickly as we can," said Thompson. "It used to be that you would wait until the incident is done. Now we're sending firemen in with law enforcement to rapidly get the wounded out inside of the area to increase the chances of life for civilians."
The coordinators of the active shooting drill made up different scenarios for the responders to react to. Some scenarios included having two shooters, a shooter that barricaded himself inside the building or a classroom, a fake hysterical person walking around during the scenario, a fake principal going in and out of the building and a lot of victims inside or hurt victims.
Wahoo Police Chief Joe Baudler said that one of the biggest challenges is the law enforcement and fire and rescue not being on the same page as the school.
"The schools have a plan and they're working out plans based on national advice that's coming out….the officers need to be aware of that type of receiving training," said Baudler.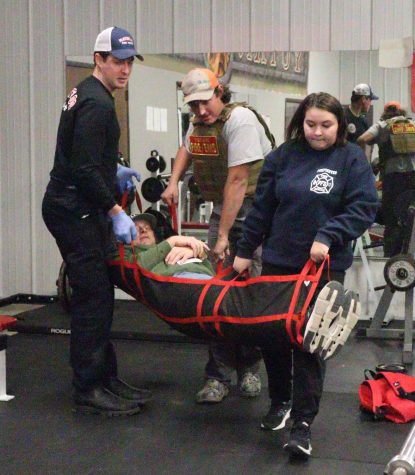 Saunders County Deputy Kyle Kennebec said that every law enforcement agency should be doing an active shooting drill to familiarize themselves with a situation if it does happen.
 "Going through the schools and the church here, places that you might have an active shooter to kind of familiarize yourself with the area," said Kennebec. "Learning how to work with multiple agencies and coordinate a good effort to make the situation quickly and make sure that we save as many people as possible."
Dooley hopes that as a result of the training the department will be more fluid on how they can react.
"We know that we can do a mass casualty because we've trained for it," said Dooley. "And we're prepared when the time comes that we're called to make a response to that type of situation."
While they were completing their own training, the first responders also stressed the importance of the drills practiced within the schools themselves.
"Make sure that we're taking those seriously when we're doing the practice scenarios," said Kennebec. "I know that there's some schools that do that pretty regularly. Take those seriously."
Leave a Comment
Donate to Chieftain Times
Your donation will support the student journalists of Yutan High School. Your contribution will help cover our annual website hosting costs, as well as allow us to purchase equipment and produce more in-print editions.
About the Contributor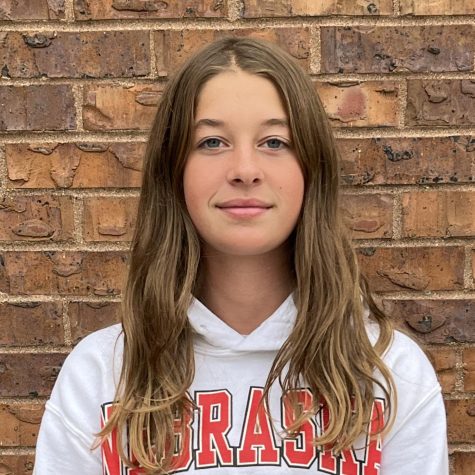 Anna Rupp, Freshman writer
Anna Rupp is a freshman and in her first year of journalism.  She enjoys taking pictures. Outside journalism, Anna is involved in cross country, wrestling...