Learning to lead
Krajicek, Peterson get firsthand government experience from Boys State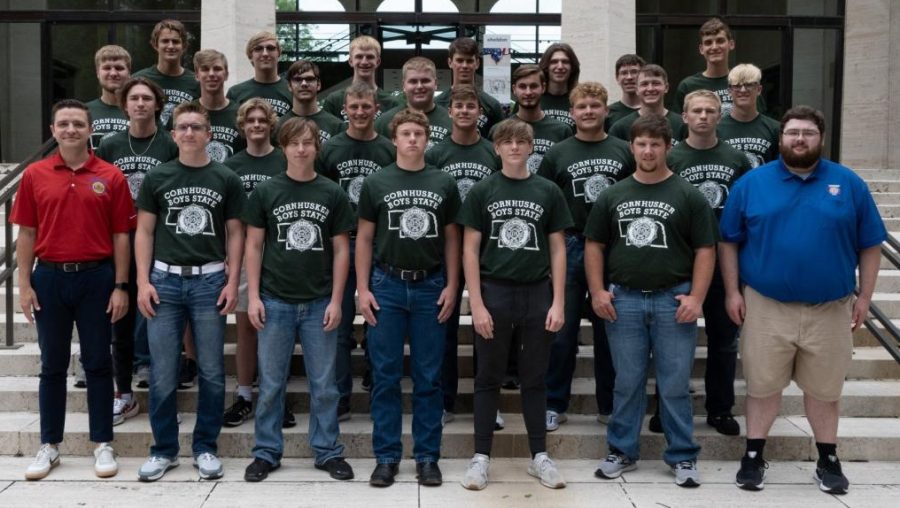 High school is full of events and activities that push and encourage students to get out of their comfort zone to prepare themselves for their future. One of those activities is the American Legion's Cornhusker Boys State, which is an event that brings in pre-selected juniors from schools all around Nebraska to learn how certain parts of government and elections work and even make their own working government over one week in the summer. This year, the representatives for Yutan were seniors Zach Krajicek and Will Peterson.
The event starts with the selection process. Students need to be nominated by their teachers, then get selected by the local chapter of the American Legion.
"The teachers have to nominate you, and then after that, the Legion selects two people. It's (usually) a boy and girl, but no girls wanted to go this year, so they sponsored me and Zach," Peterson said.
After Peterson and Krajicek were selected, they headed to the University of Nebraska at Lincoln in June.
"We were at the UNL campus," said Krajicek. "We stayed in some of the old dorms, where we were given a roommate and were settled in for the rest of the week."
Krajicek and Peterson wouldn't have a lot of time for leisure because every day for the whole week they would be doing something. 
"We wake up and have basic town meetings, then go eat breakfast and usually listen to a speech," Krajicek said. "After lunch we would have sports or activities, then you would go to town meeting again, and after dinner there would be a big meeting with everyone at the event and listen to a big speaker like Pete Ricketts."
All the boys at the event were split into different groups or "towns" as they were referred to. The goal was to create a working and organized government system that was also superior to all the other towns.
"We were all put in a group with about 20 other people," Peterson said. "My group was called Manila Bay; the groups were named after historical locations. We all came together and made a government with all the different parts and positions."
Each town held meetings where the students would have debates, hold board meetings and pass ordinances. Of course, since there were different offices, students would need to have officials and leaders, and both Peterson and Krajicek ran for positions. Because Peterson is really interested in politics, he wanted to run for the top spot as governor. Although he fought hard for the position, he came up just short.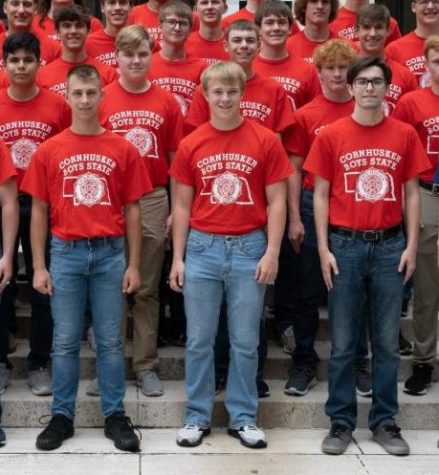 "I lost the governor election because it was rigged, but I won my mayoral election," said Peterson. "I had great supporters, the best supporters. They loved me, true patriots." 
While Peterson fought for his positions, Krajicek stayed behind the scenes and seized his opportunity for a position when he saw it.
"The one I ran for I got automatically because no one was ready for it. It was on the school board," said Krajicek.
Running for leadership positions and forming a government showed the students some important traits for elected officials.
"Being able to put yourself out there is important. Public speaking and the ability to make friends are good qualities to have," Krajicek said.
Krajicek and Peterson both approached the event differently so they each had varying strengths they used and worked on, but both learned about what was needed.
"Stubbornness, tenacity, drive and communication," said Peterson. "You have to be able to communicate your message."
Overall, both Peterson and Krajicek took away great things from Boys State and would recommend it to upcoming juniors.
"It's definitely worth the week that you're there," Krajicek said. "It was definitely fun and a great experience where you learn a lot."
Leave a Comment
Donate to Chieftain Times
Your donation will support the student journalists of Yutan High School. Your contribution will help cover our annual website hosting costs, as well as allow us to purchase equipment and produce more in-print editions.
About the Contributor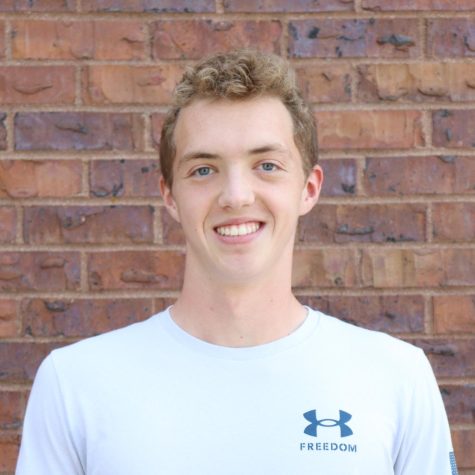 Grayson Cogdill, Senior writer
Grayson is a senior and in his first year of journalism. He enjoys taking pictures. Outside journalism, Grayson is involved in cross country, track, NHS...