Student opinion: Appreciating winter's wonderland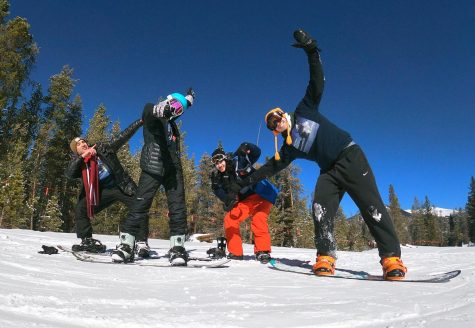 When it comes to winter, many people think of the negatives first: the sun setting sooner to shorten the days, the first snow storms leaving their freezing mark on the land or the school days slowing down because of the "winter slump." While all may be true, there is much more to winter than the Nebraska winter that we all dread. 
With the sun setting sooner each day, families can spend more time together in the comfort of their homes. As there is less sunlight to warm up the nights, families can focus on warm indoor activities instead. They can decorate for the winter season, bake warm and delicious cookies, build a gingerbread house, watch a holiday movie together and much more. In my home, I enjoy decorating a Christmas tree with colorful ornaments and baking fresh cookies with my whole family. "My favorite activity is staying inside and watching movies," said junior Courtney Stevens.
When snow starts to fall, you can also take advantage of the cold weather by enjoying a fun outdoor activity. After putting on layers upon layers, you could go skiing, sledding, ice skating or even have a snowball fight. If you get too cold, a quick stop inside for hot chocolate will warm you up. Once enough snow is piled up, I like to go sledding behind a snowmobile or four-wheeler with my siblings and cousins. Other students and teachers enjoy the cold weather in a safer way by driving around and looking at twinkling Christmas lights under a dark winter sky. "My favorite place to look at Christmas lights is at a light show up in Duluth, Minnesota," said science teacher Megan Callahan. 
 As the end of the semester approaches, there is much anticipation for a popular holiday: Christmas. When you think about winter, you might imagine the scent of pine as you are decorating a Christmas tree, the smells of Christmas cookies coming fresh out of the oven or the feelings of Christmas morning. During this time, you can have fun with your family while out shopping for Christmas presents. While the anticipation of winter break can lead to the feel of the days slowly dragging along, you can let out all of your stored-up worries by engaging in the holiday spirits. While some students may feel tired because of the days dragging on, there are many others that feel excited for the upcoming holidays. To senior Abby Keiser, her favorite part of Christmas is seeing relatives. "I love to have Christmas at my grandma's house. There are a lot of games that we do to earn prizes and have a good laugh," Keiser said.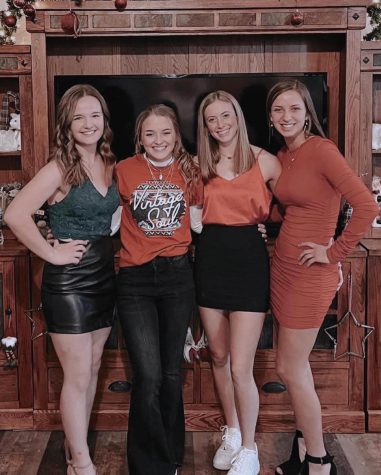 To stay active during winter, students can spend their time by being involved in a winter sport. With the addition of many new girl wrestlers, more students are able to participate in a winter sport. All of the gyms are filled during the winter season because of both boys' and girls' basketball. Students can also be involved in the school by being in cheer, quiz bowl or many other extracurricular activities. While winter sports may seem physically draining to some students, others think of winter sports as a positive. "I used to coach, and I feel the like exercise helps promote healthy habits and is good for mental health during a more isolating time of year!" science teacher Leslie Heise said. 
When the weather starts to get colder, a variety of warm, seasonal food and drinks are offered. Looking on almost any menu, you could find a winter-themed product that is only available during the colder months. Without even going into a store, you can also make homemade food or drinks at home to feel more in the holiday or winter spirit. To warm up, you could make a cup of hot chocolate or eat gingerbread cookies fresh from the oven. Every year around Christmas-time, I like to bake a new cookie recipe with my mom and enjoy other homemade treats that we make. "My favorite seasonal drink is hot chocolate, and my favorite seasonal food is my mom's homemade casserole," said seventh-grader Jade Lawson.
Even though many people may think of winter in a negative way, the positives outweigh the disadvantages. While this season may be chilly, there are ways to embrace the cold air by either layering up or staying warm in the comfort of your home. As Christmas time comes closer, you can celebrate with your families by participating in various seasonal activities. You can also be involved in one of many winter activities that are offered. No matter how you spend your time during the winter, there are unlimited ways to enjoy this season.
Leave a Comment
Donate to Chieftain Times
Your donation will support the student journalists of Yutan High School. Your contribution will help cover our annual website hosting costs, as well as allow us to purchase equipment and produce more in-print editions.
About the Contributor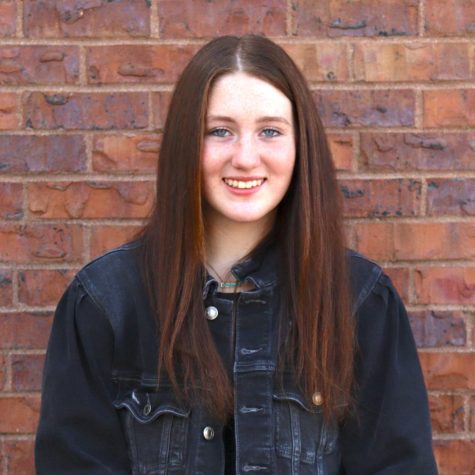 Loganne Barta, Sophomore writer
Loganne Barta is a sophomore and in her second year of journalism.  She enjoys writing news and sports stories.  Outside journalism, Loganne is involved...