Shoes offer senior Elgert unique side business
A typical job for a teenager might be working at a fast-food restaurant, being a cashier at a store or even working as a retailer. Cleaning shoes might not be the first thing that comes to mind, but this is how senior Jude Elgert makes his extra money.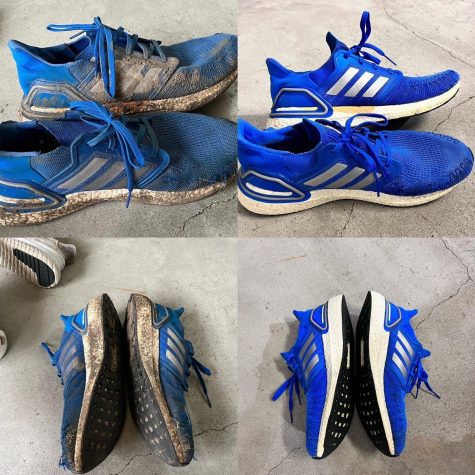 Just a couple of months ago, Elgert created his own shoe-cleaning business, Shoes by Jude, after his friends asked him to clean their shoes.
"My friends wanted me to clean their shoes, so I started charging them money for it, and I made a little business out of it," said Elgert.
Elgert discovered his love for shoes at a young age.
"I've been cleaning shoes since I was like 10 or 11," said Elgert. "I have about fourteen pairs, but I just really love shoes."
With Elgert's love for shoes and his friends asking him to clean theirs, he created a process that was convenient for him and the students.
"[The students] just drop the shoes off at my locker. I clean them and get them back the next day," said Elgert.
Despite only being in business for a couple of months, Elgert has gotten many customers from school, including senior Alexa Schneider.
"He's cleaned about three of my shoes and they turned out really good," said Schneider. "My mom has even asked him to clean her shoes."
Schneider was excited to see the convenience and quality of the business.
"It's really convenient because Jude's at school with us, so it's really easy to give him our shoes," Schneider said. "Also, if you were to wash your shoes at home and put them in the washer, they most likely shrink, but he handwashes them so they don't shrink and come out really good quality."
With word of mouth spreading, Elgert decided to take the next step to grow his business even further.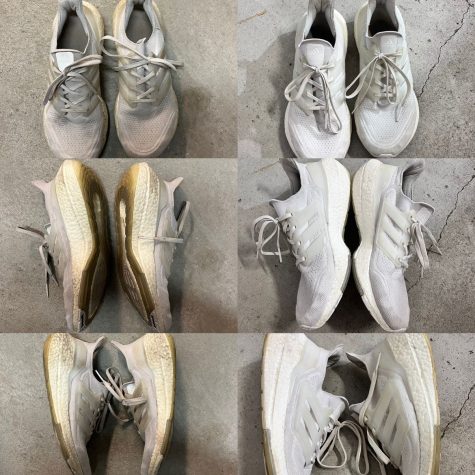 "I started to advertise and made an Instagram account, Shoes by Jude, where I post before and after pictures," Elgert said.
As more people saw the account, Elgert's business grew even more, earning him great profit, as he charges his customers $10 for each pair of tennis shoes and $15 for each pair of boots.
"A couple of days ago I got eight pairs of shoes from someone, which is really good profit," Elgert said.
Although the business has been successful, Elgert is contemplative about bringing this skill with him to college.
"I might continue it throughout college, but I'm not for sure about it," said Elgert. "If I do, I'll get some flyers and stuff up in the dorms."
For now, Elgert is still working to keep the business going and thinks his business offers an advantage.
"I think people should go to my business," Elgert said. "I'm just a high school kid trying to make some money, and it's better than going to a name-brand business."
Leave a Comment
Donate to Chieftain Times
Your donation will support the student journalists of Yutan High School. Your contribution will help cover our annual website hosting costs, as well as allow us to purchase equipment and produce more in-print editions.
About the Contributor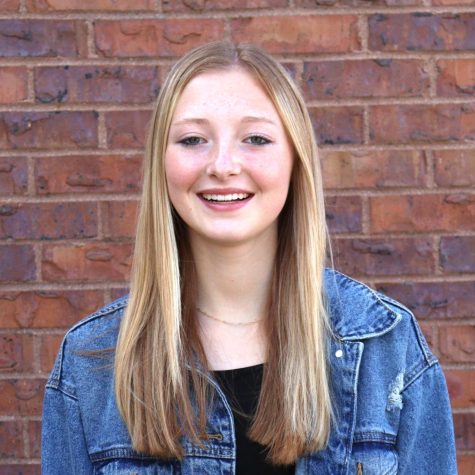 Mckenna Jones, Sophomore writer
Mckenna Jones is a sophomore and in her second year of journalism. She enjoys writing editorials and sports stories and taking photos. Outside journalism,...