Ollie's Mission returns to spread holiday cheer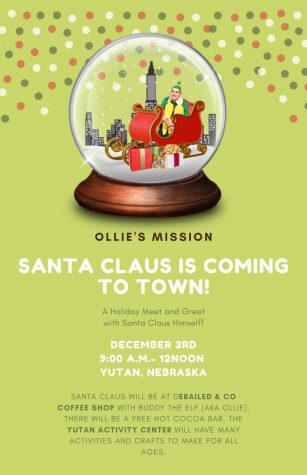 Many people look forward to Christmas because of the gifts they receive. For others, such as Yutan junior Ollie Egr, the season is more about giving than receiving, and this means the restart of a special program called Ollie's Mission.
This mission actually started in 2016 after a trip to Target with his mom, Susie Egr, when Ollie was six, the same year he had been diagnosed with Batten Disease and began losing his vision.
"He had just lost most of his vision, and so he asked me what the bells were for. I told him it was the Salvation Army and what they did, and that was the end of the conversation," Susie said.
Little did his family know, that small conversation would be the start of Ollie's biggest idea yet: to raise funds to help those who are less fortunate so they can have a wonderful Christmas filled with joy, love and gifts.
"At the time we owned the grocery store, and he asked if he could ring a bell out in the front to get money for kids that could not have Christmas presents," Susie said. "That first day, he raised around 700 to 800 dollars. Then it caught on like wildfire and in the first year, he raised six or seven thousand dollars."
With that money, the Egrs bought presents for families in Yutan and other areas in Saunders County. This prompted the family to continue the mission for the next two years, and it began to gain media attention, which caused other stores like Derailed & Co. to partner with the mission.
After a couple of years of success with Ollie's Mission, a bump in the road came upon the Egr family. In 2018, Ollie became sick with a rare infection in his throat, and the mission was put on hold. 
"Ollie's Mission stopped about four years ago, and the reason for it was because it was the year Ollie got really sick and was put on a ventilator at the hospital," Susie said. "They had placed him in a self-induced coma around the end of October, so we said that we weren't going to be able to do the mission that year."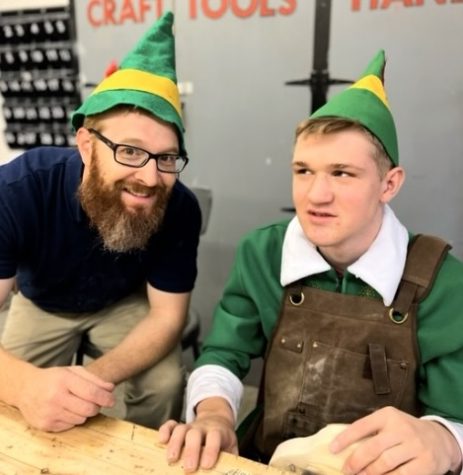 Although the Egrs decided to not continue with the mission, friends and family surrounding them continued to send as much as they could to help. 
"We still had thousands of dollars sent to us from people who were just giving over the years," Susie said, and they shopped and bought presents for kids that year but continued to put the mission on hold for the next several years. 
During that time, though, Ollie continued his love for Christmas in various ways, such as putting a mailbox in his front yard so kids could mail letters to Santa. A large blow-up of Buddy from the movie "Elf" was placed next to it so kids around town knew exactly where to put them.
"Santa was getting excited," Ollie said. 
This year, when Ollie and Susie were attending his IEP (individualized education program) meeting, he needed to set goals for himself. One goal in particular he wanted to accomplish was to bring back Ollie's Mission altogether.
"We weren't really planning to bring it back, and now I don't think it'll go away," Susie said.
With that goal in mind, Ollie and his family began to build back what was put on pause from the previous years. In addition to donating gifts for kids, they are partnering with care centers to buy gifts for senior citizens in need. If there's additional money, they also want to try to provide a gift card to grocery stores for families to get a Christmas dinner. 
 "There is no exact goal this year," Susie said. "We're just trying to buy for as many people as possible."
Not only are they purchasing items to give away, but Ollie and his classmates are also putting in the time to create wooden toys from scratch in the shop at school. Holly Sutter, one of Ollie's paraprofessionals at Yutan, is happy to help him bring his ideas to life.
"I love seeing Ollie's face light up whenever he talks about sharing gifts or when we talk about making toys for other kids," Sutter said. "It's really exciting just to see him transform from Ollie to Buddy [the elf] during the Christmas season."
So far, Ollie and his helpers have made around 60 wooden toy cars, including trucks, SUVs and race cars that are colored with either a red or gray stain. But Ollie is not working alone through this process because of his helpers from around the school that are involved in shop classes.
"I think it's nice that the kids know Ollie has really enjoyed these toy cars and different vehicles," shop teacher Brandon Thoene said. "Ollie then is a part of the class and there's some sense of belonging between everybody."
On Dec. 3rd, the family will also be hosting an Ollie's Mission event that will include a free hot cocoa bar for all ages, crafts and many other fun activities for the kids.
"It'll be a community event spreading holiday love and cheer," Susie said. 
All of the activities involved in restarting the mission have made Ollie excited to kick off the event and help as many people as possible.
"It puts a smile on their faces and Santa Claus's too," Ollie said.
Leave a Comment
Donate to Chieftain Times
Your donation will support the student journalists of Yutan High School. Your contribution will help cover our annual website hosting costs, as well as allow us to purchase equipment and produce more in-print editions.
About the Contributor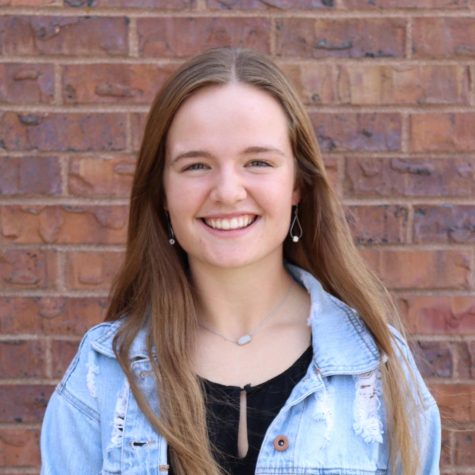 Maycee Hays, Junior writer
Maycee Hays is a junior and in her third year of journalism.  She enjoys taking pictures at school events and writing future stories.  Outside journalism,...