Athletes take new path during winter season
When you look over at the bench during basketball games this year, you might notice that there are faces missing. That's because some students decided to leave their winter sport and focus more on other activities.
Junior Bella Tederman decided to make the change for multiple reasons, including the lack of family time.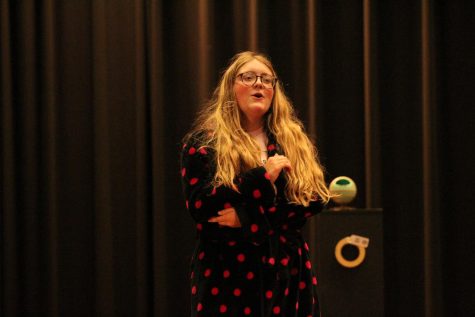 "Most of the time I would get done with basketball practice, and I'd come home and make my own dinner and then sit there by myself for two hours before anyone else even got home," Tederman said.
Junior Max Peterson plans on spending most of his time working for money or staying in shape for other sports.
"I work four days a week and then I lift every other day," said Peterson, who works at a car wash. 
Junior Reagan Wilson is going to focus more on other school activities and working instead of playing a winter sport.
"I'll probably start working more. I'm doing one act right now," Wilson said. "I'll start doing speech soon and all-school play after Christmas break."
So far both Tederman and Wilson are enjoying the extra time they have.
"Having more time after school, to do work, like my job, and also do homework. I have more free time. So I can spend time with my friends more," said Wilson.
But with all that free time also comes challenges.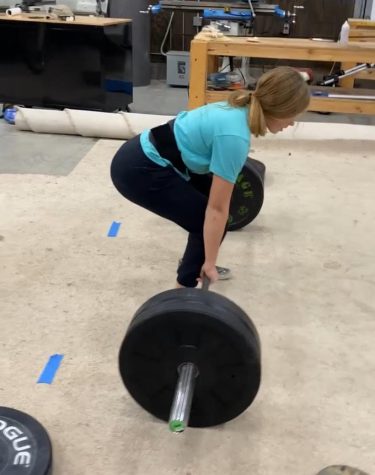 "So it's like, what do I do with my life right now? I don't really have anything to do," said Tederman. "Like if I don't have homework, if I'm not lifting that day, then I'm like what do I do with my time?"
Without playing a winter sport, the students are also faced with how they will stay in shape for their other sports. All three students plan on lifting to stay in shape, but Tederman also plans on doing CrossFit and will be competing in the CrossFit Open.
"CrossFit is a worldwide workout thing," said Tederman. "Every year, there's the CrossFit Games and the CrossFit open. To qualify for the games, you have to compete in the open and then you go to quarterfinals and semifinals. There are regional competitions and the games are open to everyone."
The athletes are often asked about whether they pick up a winter sport again next year.
Peterson feels that he wouldn't join back, "just to do more working and lifting." 
While having more free time and being able to focus on other things, all three students agreed that what they are going to miss from winter sports is hanging out with their friends.
"The companionship and time with my team is probably what I miss the most," Wilson said.
Leave a Comment
Donate to Chieftain Times
Your donation will support the student journalists of Yutan High School. Your contribution will help cover our annual website hosting costs, as well as allow us to purchase equipment and produce more in-print editions.
About the Contributor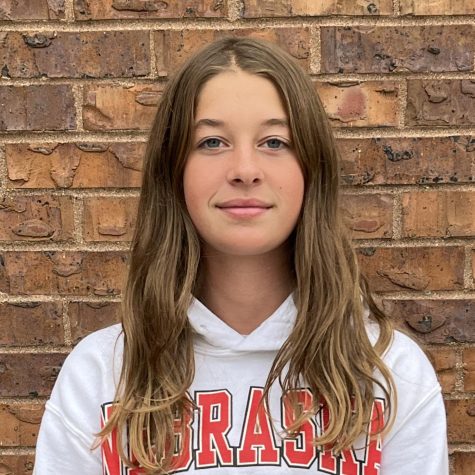 Anna Rupp, Freshman writer
Anna Rupp is a freshman and in her first year of journalism.  She enjoys taking pictures. Outside journalism, Anna is involved in cross country, wrestling...