More people, more potential
Girls wrestling team doubles in size
Last year, the wrestling team of Alexis and Aubrie Pehrson gave the school just a small glimpse of the success they are capable of achieving. This winter sports season, Yutan High School is taking the next steps to develop a successful girls wrestling team.
The team has grown to a number of five with three freshmen joining the sophomore Pehrson twins. All three freshmen—Jordyn Campbell, Nicole Wacker and Anna Rupp—bring different levels of experience to the team.
Campbell has eight years of experience and has competed at the national level. Last year, she won the title of USA State Champion of the 7 and 8 grade divisions.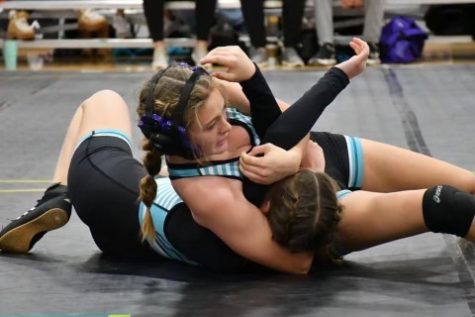 "I went to Nationals one year," said Campbell. "I got to meet a really cool group of girls that wrestled."
Campbell enjoys getting advice and learning from many people of different skill levels.
"I think I will get a bunch of different points of view from all the coaches and all the wrestlers," said Campbell. 
Despite her experience, Campbell stated that she still has so much more to learn. 
"Anytime I see something I like, [the team] stops and then I figure it out and I learn it, and so the process is very beneficial," said Campbell.
While Campbell brings experience, her fellow freshmen are new to wrestling.
Wacker states that she has become more interested in wrestling over the span of the past few years but has never had the time to fit it into her schedule. 
"It was just too busy for the time that I had, and I wasn't sure if I wanted to give up past sports like dance," Wacker said.
Wacker said that seeing her older brother, junior Derek Wacker, on the mat made her enjoy the sport even more.
"I had gone to many wrestling meets to watch my brothers, and I just wanted to start doing it because I thought it would be cool to try," Wacker said.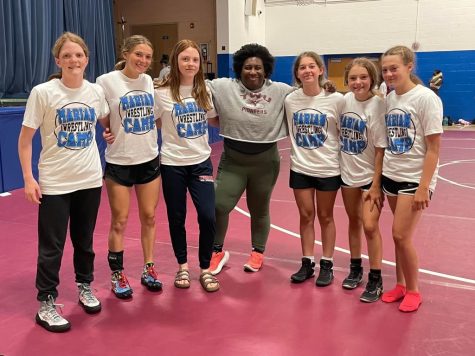 Like Wacker, Rupp has also had an interest in wrestling for a while.
"I've actually wanted to do the sport ever since I was little," said Rupp.
Traditionally, Rupp's family is a family of wrestling. However, "girls wrestling wasn't a thing" when Rupp was little, so she felt pressure to play basketball instead.
Rupp thought that she had the potential to be good because of getting beat up and tackling her older brother, junior Nathan Rupp.
"We would always play fight and beat each other up," Rupp said.
Coaching these girls will be paraprofessional Michael Swanson. Last year, Swanson was involved with coaching junior high wrestling and helped coach the Pehrson twins.
"I went to their first meet with [the girls] and realized the super high potential they had," said Swanson.
Swanson believes that their potential will lead to a successful season.
"I think we'll have a great season, so it'll be super fun," said Swanson.
Leave a Comment
Donate to Chieftain Times
Your donation will support the student journalists of Yutan High School. Your contribution will help cover our annual website hosting costs, as well as allow us to purchase equipment and produce more in-print editions.
About the Contributor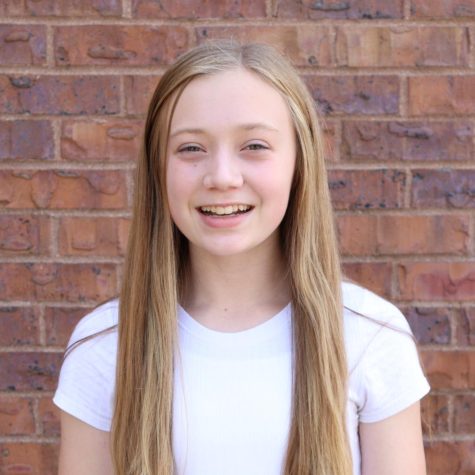 Kylie Krajicek, Freshman writer
Kylie Krajicek is a freshman and in her first year of journalism.  She enjoys taking pictures.  Outside journalism, Kylie is involved in volleyball,...