Dancing the holidays away
Yutan dancers perform "The Nutcracker" for fifth year in a row
Traditionally associated with Christmas, "The Nutcracker" ballet is performed during the holiday season by dancers all over the world. One of the local companies that has been offering this performance for the past five years is Rennae's School of Dance and Acrobatics (RSDA), and this show features two Yutan High School dancers, freshman Kylie Krajicek and eighth-grader Lexi Engel.
"I'm excited to put on such a great production," Krajicek said. "Especially when there are people who tell us it's better than the Orpheum's production of 'The Nutcracker.'" 
The girls' dance journeys started before RSDA's first production of "The Nutcracker" in 2018. Krajicek, who got her start in dance through her mom, started dancing when she was three. She joined RSDA three years later in 2014.
"Before we started 'The Nutcracker,' we did annual Christmas shows every December," Krajicek said. "There were a lot smaller audiences, so moving to 'The Nutcracker' was a big change."
Engel first started dancing at RSDA in 2015. She started dance when she was seven but didn't like it when she first tried it. 
"I used to throw a fit every time I went to dance," Engel said. "But then I re-tried it because I missed it, and now I love it."
Both dancers have performed in "The Nutcracker" for all five of RSDA's productions. Krajicek played multiple roles in the ballet during the first production, including roles such as the Ballerina Doll and the Winter Rose. Engel also played a variety of roles during her first performance.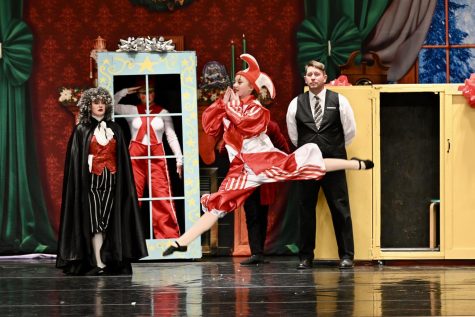 "I really liked the experience it gave me," Engel said. "I played five roles, so I learned a lot about quick transitions between them."
As each year passes, while the actual ballet doesn't change, the choreography for the dance gets more sophisticated.
"Most of it stays the same, but as dancers get better, so does the choreography," Krajicek said. "If the director feels like we can do something harder to make it look better and cooler, then she'll change it."
With auditions in August and practices continuing from then until the performances in December, the dancers and their parents have put in a lot of work for the ballet. 
"Big Nutcracker days are on Saturdays," Krajicek said. "I'm there for like the entire day… just trying to help with costumes or helping with productions. My mom also helps with costumes a lot."
This puts a lot of pressure on the girls, keeping them busy on both weeknights and weekends.
"It's really stressful. We have to practice on Saturdays," Engel said. "Coming up, I'm gonna be dancing every single day 24/7, which is not fun, but I can do it."
Engel's extra time at the dance studio has paid off for her this year. She was selected to play Clara, the lead role, for the second year in a row.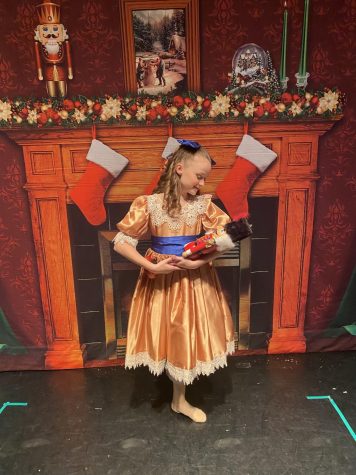 "So no one at my dance studio has gone twice. I had the opportunity to be Clara twice… I was one of [the dancers] that stood out to them," Engel said. "They thought that it would be a really good opportunity for me to have the spotlight, and I'm really glad."
Krajicek, who played Clara in RSDA's 2019 production of "The Nutcracker," is now playing several other parts such as the Enchantress and the lead Arabian as well as serving as the director's assistant. Even with the amount of time put in, Krajicek finds joy in the performance. 
"I like the artistry that you can make it," Krajicek said. "Teachers have certain choreography, but the students always have chances to make it their own."
With ballet being her favorite type of dance and Christmas being her favorite holiday, "The Nutcracker" is the perfect combination for Krajicek.
"I like that it's in Christmas. Christmas is probably my favorite holiday and… Nutcracker is a holiday on its own for me," Krajicek said. "There's just something about it that's always clicked with me. My mom always took me to it when I was younger, and combining two of my favorite things, Christmas and ballet, it was just like the perfect thing."
Being one of the most well-known ballets, "The Nutcracker" serves as the finale of the year for the girls. 
"We practice half of the year for this production," Engel said. "So it just feels like all that time you've put in for an amazing show is worth it, and it's my favorite part of dance."
Leave a Comment
Donate to Chieftain Times
Your donation will support the student journalists of Yutan High School. Your contribution will help cover our annual website hosting costs, as well as allow us to purchase equipment and produce more in-print editions.
About the Contributor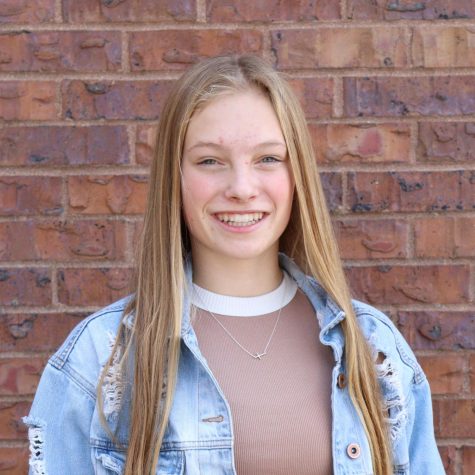 Bella Tederman, Junior writer
Bella Tederman is a junior and in her third year of journalism.  She enjoys writing stories and taking pictures. Outside journalism, Bella is involved...