Last brother, last season
Timm looks to uphold basketball family legacy
A name, reputation and legacy are things that stick with you for the rest of your life, but for a particular group of brothers, their legacy is coming to a close.
The last name Timm belongs to Mason, Brady and Nolan, who have each made their mark on Yutan boys basketball for the past nine years. However, the youngest of the three brothers, Nolan, is heading into his senior season and has one final chance to uphold the family name.
"[I am] really excited," senior Nolan Timm said. "The past three years, we've seen success, and I want to enhance that by winning a state championship."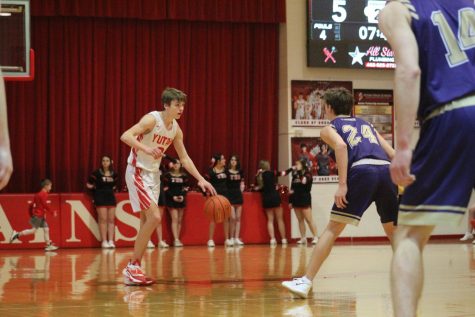 Along with winning a state title, Nolan hopes to make a name for himself this season.
"I want to be known as someone who gave 100% and did whatever it took to get his team to where he wanted them to be," Nolan said.
Nolan's older brother Brady, who graduated in 2021 and was a part of the 2021 state runner-up team, is excited to see what his little brother can accomplish.
"The fact that Nolan is a senior is insane and makes me feel old, but I'm so excited to see what he does with his senior year and what kind of lasting impact he can make at Yutan," Brady Timm said.
The Timm brothers have attended Yutan since they were little and always dreamed of being a part of the "record books" just like their dad, Andy, but looking back now, they see just how much work they've put into it.
"We've worked very hard and it has paid off for us," 2017 Yutan graduate and oldest brother Mason Timm said. "It reminds me of all the times we played together."
Growing up, playing basketball wasn't about building the name but was played for the fun of it. They spent a lot of their time around the sport and built a close bond from it. 
"That's what my whole life has been about, going to Mason and Brady's games and my games. We were always at basketball tournaments when I was a kid," Nolan said.
"It was the one sport we all did," Mason said. "It was a big part of our lives from kids all the way to high school."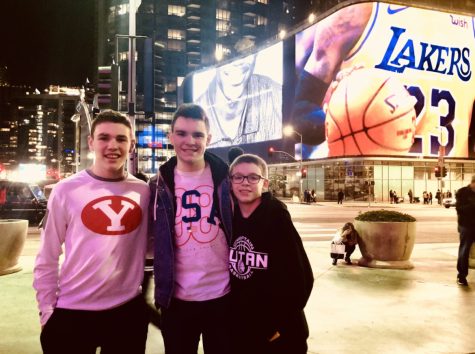 Nolan was born into the love of basketball, though being the youngest meant getting bullied during the games even if they were just for fun.
"We had a mini basketball court in our basement," Nolan said. "And being the smallest one, I'd be on Brady's team and Mason, being five years older, would pick on me."
Although growing up with two older brothers wasn't always the easiest, Nolan feels that it had its benefits as well.
"I've learned a lot about the game of basketball and about my mentality from both of them. It's so easy to learn stuff from them and add it to my game," Nolan said.
And now, as he goes into his senior year, Mason and Brady share their advice for Nolan "to soak it all in."
"Never take a moment for granted… Give every second he gets on that court in a Yutan jersey, whether that's practice or games," Brady said. "Make a lasting impact on the youth of Yutan basketball because that is the future of the town."
While working for the future, the Timms never forget that they were once the little kids that dreamed of being high schoolers.
"I hope by inspiring the younger generation of Yutan that we can get another family name like ours," Nolan said.
Leave a Comment
Donate to Chieftain Times
Your donation will support the student journalists of Yutan High School. Your contribution will help cover our annual website hosting costs, as well as allow us to purchase equipment and produce more in-print editions.
About the Contributor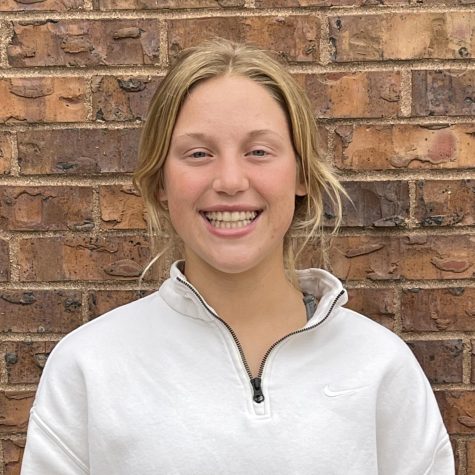 Haley Kube, Junior writer
Haley Kube is a junior and in her third year of journalism. She enjoys writing sports news, feature stories and making infographics.  Outside journalism,...