Peterson power
Peterson brothers take first and third at state powerlifting
For most high school athletes, lifting weights is a way to improve performance over time in their respective sports. However, Yutan brothers Will and Max Peterson take lifting to a whole new level with competitive powerlifting. Both recently showed off their talents at the official USA Powerlifting state meet at Midland University in Fremont. 
At the meet, four-year lifter Will took home first place for the second year in a row and also received the best lifter award for the first time. 
"I'm very proud of being a two-time champ, and I hope my success can propel me in the future, and I also hope my success inspires the upcoming lifters," Will said.
Going into the meet, he was unfazed after seeing other competitors' posted lift numbers the night before.
"I knew winning my weight class wouldn't be an issue, and I started thinking about winning best lifter and how I was going to do that," Will said. "But overall, I just wanted to hit some small personal records and stay healthy."
Will competed at the 125 kg weight class and squatted 257.5 kg, benched 167.5 kg and deadlifted 272.5 kg with a total of 697.5 kg. His bench, deadlift and total weight lifted all broke previous state records, and Will credits losing body weight to improving his numbers from last year.
"It was just about improving my leverages by losing a bit of weight," Will said. "I was just able to get myself into a better position, more flexible, that sort of thing. Also, I just got stronger."
Will plans on using his impressive performance at state to propel himself to a strong performance at nationals in Myrtle Beach, S.C., on Apr. 2. 
"Going into [state] a bit sore, beat up, and I had a couple of small injuries during [meet] prep, so not being at my best but still performing better than I ever have," Will said. "So knowing now that I'll be able to go into nationals completely healthy and not having to worry about cutting [weight] or anything like that, I'm expecting to have a very, very good performance."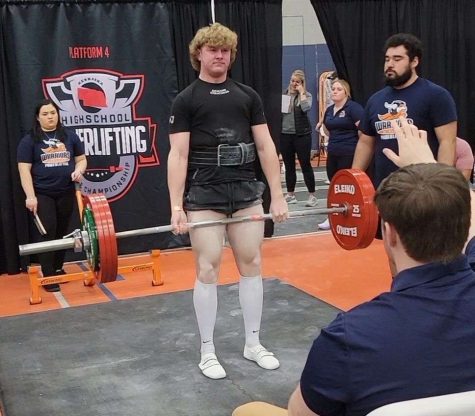 Will's brother, Max, competed at the state meet for the first time and earned a third-place medal. Max credits his older brother with getting him into the sport.
"I would say my dad originally had me interested in lifting, but once my brother got super into it, he helped me get into it," Max said.
According to Max, lifting with his brother puts no pressure on him because they do it for different reasons. Will is going to college at Concordia University to powerlift, whereas Max is just lifting "to get bigger and stronger."
Max also likes having an experienced lifter like Will in his corner during early Saturday lifts and meets.
"It helps me knowing that I'm in good hands," Max said. "I know he won't fail me, and he's gonna help me and teach me to do the right stuff."
The Petersons train throughout the week, with the most strenuous part being the weekends. Will has enjoyed seeing his brother grow as a lifter since they first started and is happy when he thinks back on where Max first started.
"He's been very, very committed, worked really hard and tried to do all the techniques we've made him change," Will said. "I'm very, very proud of him considering he was always the one training with me. I've seen how much he's gotten better by staying committed to something."
As he approaches nationals and his collegiate powerlifting career, Will has his sights set on winning more national titles while also staying healthy. 
"The most important thing, especially in high school and college, is just winning the biggest meet and then break[ing] more American records and just keep progressing," Will said. "And stay relatively injury free because at some point something is going to happen, but I just hope it's not something that sets me back too far."
Leave a Comment
Donate to Chieftain Times
Your donation will support the student journalists of Yutan High School. Your contribution will help cover our annual website hosting costs, as well as allow us to purchase equipment and produce more in-print editions.
About the Contributor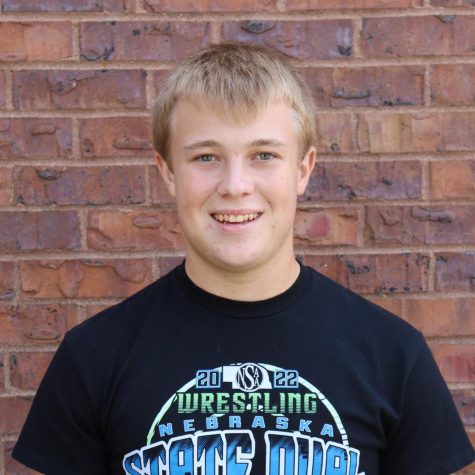 Zach Krajicek, Senior writer
Zach is a senior and in his first year of journalism. He enjoys taking pictures.  Outside journalism, Zach is involved in football, wrestling, track,...