Plowing ahead for future
FFA program gives two students an advantage for their futures
Future Farmers of America (FFA) isn't an activity that is at Yutan, but it's a passion for two Yutan students. Sophomore Loganne Barta and junior Cooper Leather are both part of the Mead FFA program for students interested in agriculture.
Leather has been part of FFA since his freshman year. He previously did the class with Mr. Krajicek, who ran an agriculture class but wanted to take the experience a step further.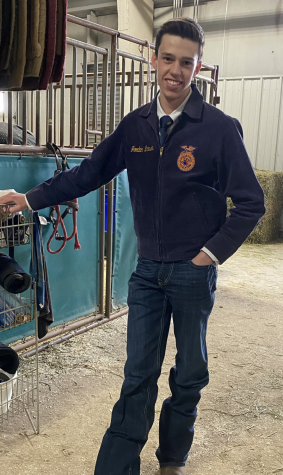 "I've been part of FFA since February of my freshman year but then wanted to gain more knowledge, so I contacted Yutan's administration and then Mead's administration and they set it all up and were able to get me in over there," Leather said.
Leather's success led Barta to start the FFA program this year, which meant an adjustment to her class schedule. 
"This is my first year being part of the program, so every day I drive over to Mead during 7th hour and spend an hour in my class, then I drive back over to Yutan for my last class," Barta said.
Barta was also influenced to join FFA because her mom was part of it and she wanted to keep the tradition going.
"My mom did FFA when she was in high school, so I wanted to continue and be part of this program," Barta said.
However, the biggest reason both students joined FFA was for their future careers.
"These classes are preparing me for my future. I want to enter the agriculture job industry for my future, so this class has helped me and taught me what I need to do for my future," Barta said.
Leather wants to focus more on horse training, since that's a big part of what he does for his agriculture part of the class, but he is also finding other applications for what he's learning.
"I want to be into an ag kind of industry and so specifically into horse training. But with that, I'm also learning tons of knowledge on other livestock, other plants, other mechanical stuff, the whole ag industry…it's so broad and there are so many great opportunities in that industry. So just exploring all those options, it's good for me and my future. I've set myself up for it," Leather said.
To teach these skills for the future, FFA includes several different activities that the students can participate in. Some can be in class while others are out of the classroom.
"Through FFA, I have gone to various events outside of school, like land judging, LDEs (leadership development events), CDEs (career development events) and livestock judging. In class, we will either work in the greenhouse, work in the shop or learn in the classroom," Barta said.
Barta has gone to state for land judging, the state was held in Scottsbluff, and she was able to compete at the state level.
"One of my favorite experiences was going to state for land judging. We got to go all the way to Scottsbluff to compete at the state level," Barta said.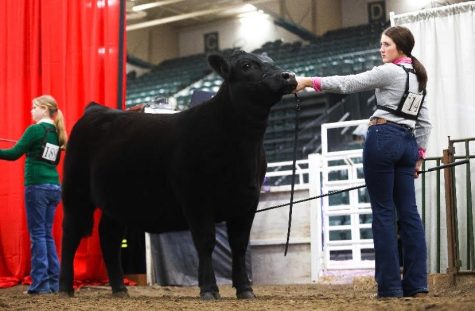 Some of their favorite activities are hands-on building and being part of competitive events.
"Some of my favorite events consist of judging livestock, team competitions on managing livestock, building wooden toolboxes, and growing plants in the greenhouse," Leather said.
Both students recommend FFA, even for students not pursuing ag, because this group has many benefits for the future.
"I think that even if you're not 100% interested in going for your career or your future, it's something that you'll gain a lot of skills from," Leather said. "You'll learn lots from and it can be used in so many different ways and it gives you a different perspective on just how the world goes around and how this industry is."
Leave a Comment
Donate to Chieftain Times
Your donation will support the student journalists of Yutan High School. Your contribution will help cover our annual website hosting costs, as well as allow us to purchase equipment and produce more in-print editions.
About the Contributor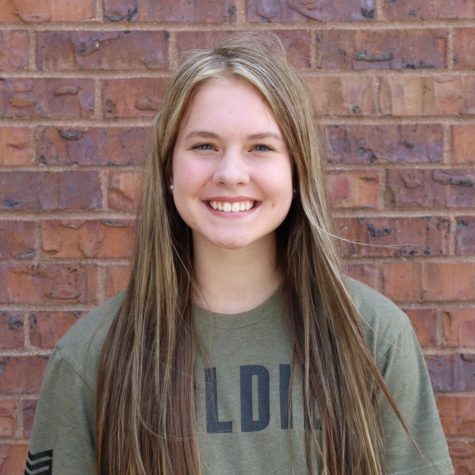 Jade Lewis, Sophomore writer
Jade Lewis is a sophomore and is in her first year of journalism.  She enjoys being with family and friends. Outside journalism, Jade is involved in basketball...