Review – "Denim and Rhinestones"
Underwood's album has fun mix of pop and country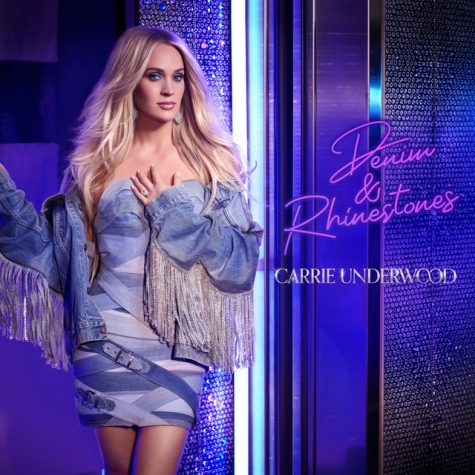 "Denim and Rhinestones" is the ninth studio album by famous country artist Carrie Underwood. She released this album in June of 2022 but has been adding new songs to the album over the past few months. Her album was ranked as one of the top ten albums this year for all female country artists and has been on repeat at my house since its release.
When the album first came out, I was so excited to listen to it because Underwood is my favorite country artist. Out of all the albums that Underwood has released, I would say that "Denim and Rhinestones" is my favorite album so far.
Underwood wrote this album because she wanted to have fun with it, she stated on her Instagram account. She said she has gone through quite a bit over the years—mostly good for her personally but for the world part of it not so good. So by writing these songs, she hopes that people can forget about the bad and have fun with each other. She wants people to have fun while listening to these songs, and I agree with this statement: these are songs that you can turn on and just have fun listening to. 
When I first listened to it, I didn't know what to think. The sound is different from what fans are used to. She later said in an interview that she wanted this album to be different and fun, something Underwood hasn't done before. She wanted it to be more upbeat and almost rock and country combined. I think Underwood achieved a different sound with some break-up songs, songs you can just dance to, and songs that you can sing around your house. 
For example, the song "Denim and Rhinestones" is more of a throwback song according to Underwood. The vibe of the song gives the listeners a retro feeling.  She has many songs on this album that I think can be throwback songs. This song contains many retro lyrics, such as, "Dolly and a tape deck on the way back/ to home sweet home" and "Like the quarter in a jukebox slot." These lyrics in my opinion have many different '90s references, which is something we don't hear Underwood sing about. This was a song that I really enjoyed listening to because it's a song that you can easily catch on to and sing.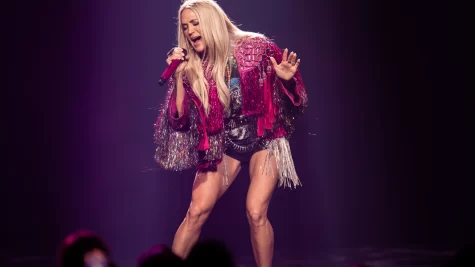 "Ghost Story" is one of my top three favorite songs from this album. This song is more of a break-up song; it's about how her ex-boyfriend broke up with her and her memory haunts him. The music video for this song is my favorite part of the song. At the start of the video, you can see Underwood as she is on a swing with flowers all around her her outfit, representing all the flowers her "ex" has given her. Underwood has many different outfit changes, and she is in a theater with her ex. She makes him regret ever breaking up with her. This song was the most popular on the album and a song that was personally my favorite. It's a song that you can easily sing along to and not get tired of it.
She then made a surprise release of "I Hate My Heart" to fans in November of this past year. This song is personally one of my favorites. This is a song that you can listen to for hours, and she has more of a punkier side when she sings this. I think this song lets you forget about bad things and just let go, even though the title of the song is "I Hate My Heart." It's about getting over the bad times and moving on.
Then Underwood surprised many fans this past month with a release called "Out of That Truck." This song was released on Mar. 10 at midnight, so I stayed up and listened to it. I liked it right away. This is another breakup song that Underwood had on the album. She wrote it for the girls that have gone through some tough relationships and need a song to turn on and just sing to. Personally, I've never had a breakup, but I really enjoyed this song because I think it makes you think about your relationship with your boyfriend.
Overall, I really enjoyed Underwood's new album. Even though I was already a big Underwood fan, I still recommended this album to anyone. Even if you're not into country, I think this album was made for anyone to listen to. This was one of my favorite albums I have listened to this year, and it gives people something to sing to and cheer up to.
Leave a Comment
Donate to Chieftain Times
Your donation will support the student journalists of Yutan High School. Your contribution will help cover our annual website hosting costs, as well as allow us to purchase equipment and produce more in-print editions.
About the Contributor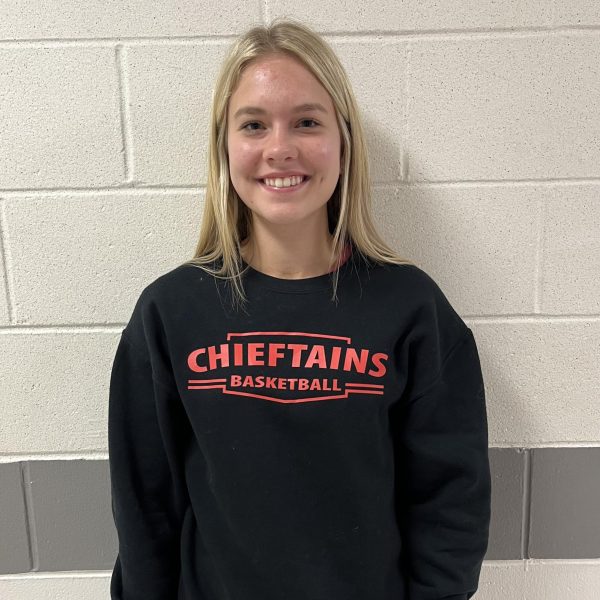 Jade Lewis, Junior writer
Jade Lewis is a junior and is in her second year of journalism.  She enjoys writing stories and taking photos. Outside journalism, Jade is involved in...