Wortman's third and final generation
When most people think of high school, they think of sports, classes or teachers, but seniors Laycee Josoff and Emma Abraham think of their grandma, high school secretary Jan Wortman. 
"She always made my day happier. Whenever I went in there (the office), she was always able to put a smile on my face. Even if I was having a rough day, she just looked at the positives and pointed them out to me. She made me have a different point of view on life during school," Josoff said.
For 42 years, Wortman has been in the Yutan High School front office to point out all the positives for her younger generations. Over this time period, she had three daughters and eight grandkids to build an amazing bond with. After she retires this year, she will miss all of the bonds and connections she made.
"I will miss having such a good connection with so many families and having that bond with the kids and their parents," Wortman said. 
Abraham agrees that the bond was amazing and said she would often go into the office just to talk with her grandma.
"Whenever I could during the day, I would go into her office and have quick little conversations with her. It's nice to be able to talk to her whenever I want to. She always makes the people around her laugh and feel welcomed," Abraham said.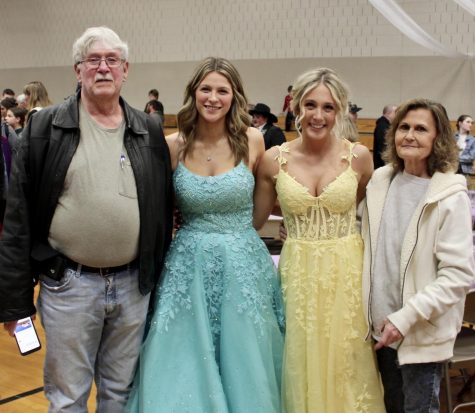 When the last two grandkids, Laycee and Emma, go to college, not talking face to face every day is going to be a struggle for them, but they are finding ways they can still communicate regularly.
"I'm going to miss talking to her every day. She's like my rock, and so it's going to be hard to leave her. I'm going to have to call her a lot more, and it's going to be hard not seeing her face to face," Josoff said.
Though the girls are sad about leaving their grandma, they will never forget the good memories that they made with her throughout their time at Yutan.
"When Laycee and I were younger, we would ride the bus to the high school and wait with our grandma until she got off of work. Then we would go to her house and play a bunch of fun games with her until our moms came and picked us up," Abraham said.
Along with the memories made in the early years, there were also great memories made as their time together is coming to an end. 
"When I saw my grandma at my first round of state basketball, it made me so happy because she didn't come to a game in over two years because of Covid," Josoff said. "So to look up and see her at my last high school game made me really, really happy,"
Wortman also has many fond memories to look back on and she is thankful to her family and the people of Yutan for helping it happen. 
"I just want to say thanks to my grandkids and kids for all of the great memories that they helped me make in my years at Yutan," Wortman said.
Leave a Comment
Donate to Chieftain Times
Your donation will support the student journalists of Yutan High School. Your contribution will help cover our annual website hosting costs, as well as allow us to purchase equipment and produce more in-print editions.
About the Contributor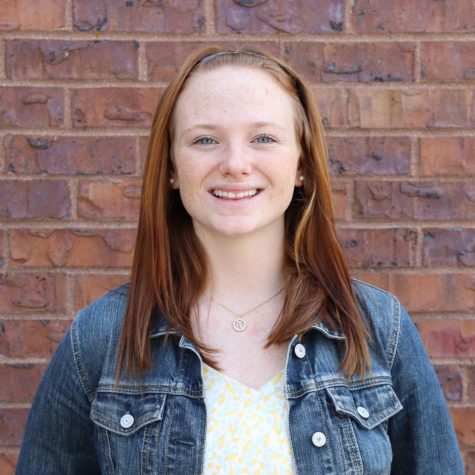 Ellie Lloyd, Junior writer
Ellie is a junior and in her second year of journalism.  She enjoys hanging out with family and friends and reading.  Outside journalism, Ellie is involved...