Running is for everyone
Students experience new opportunities at Ashland's Unified Track Meet
High school sports give students the opportunity to make new friends, develop life skills and ultimately compete. However, some kids don't get the opportunity for varsity sports due to life-altering disabilities; luckily every spring, unified track meets are held nationwide dedicated to giving all students the chance to go out and compete. 
"Unified track meets are important because they give students who don't have that opportunity to be in high school athletics the opportunity to participate," special education teacher Tahler Novotny said. 
Two students who had the opportunity to experience one of these meets were seventh grader Ben Walz and his partner sophomore Jade Lewis. 
"It was an experience that I loved to be a part of and something that I'd like to keep doing and just being with Ben," Lewis said.
Walz added on and said, "It was fun, and I ran fast."
Walz was born with Down Syndrome and just like most kids, one of his interests was sports. With this in mind, one of his teachers decided to talk with a few of her friends.
"I'm really good friends with some teachers in Ashland, and I live in Ashland. So that's why we kind of started with that one," Novotny said.
With help from others, Novotny decided to sponsor Ben at Ashland's Unified Track Meet. She then paired him up with one of his best friends.
"I wanted to compete with Jade because I love her," Walz said.
"Jade is a great leader in our school. She treats everybody with disabilities or not with disabilities kindly," Novotny said. "She's always really great with Ben, and Ben really enjoys her."
Walz and Lewis competed in a total of four events: the 100-meter dash, 400-meter relay, long jump and frisbee. In each event, the athlete would go first and the partner would follow.
"My favorite event was probably the relay because Ben and I got to run with two other Ashland kids, and we ended up placing," Lewis said.
"[My favorite part] was long jump because I jumped so far," Walz said. "I jumped like 400 feet."
From field events to the races, Lewis, Walz and Novotny said it was an overall blast and would want to do it again. Not only that, but they want to get more people involved.
"It's fun to be able to see them smile and be able to compete in a way that they're not able to compete normally… I would like to get our kids more involved in that because it teaches them about diversity," Novotny said.
Lewis added on explaining how "it was a really eye-opening experience" and has grown her passion for the future.
"A lot of people I think would benefit from going to this event," Lewis said. "I think being part of that helped me realize how much I like being around kids like Ben. And so…I want to go into either special ed or early childhood education as a profession."
As for Walz, he encourages other people to sign up and do it with him. 
"I want to do it [again] because I can run fast and make more friends," Walz said.
Leave a Comment
Donate to Chieftain Times
Your donation will support the student journalists of Yutan High School. Your contribution will help cover our annual website hosting costs, as well as allow us to purchase equipment and produce more in-print editions.
About the Writer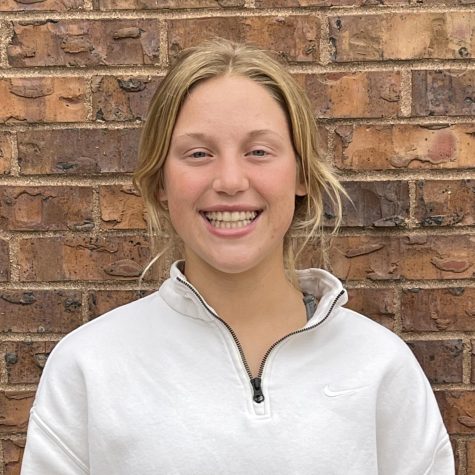 Haley Kube, Junior writer
Haley Kube is a junior and in her third year of journalism. She enjoys writing sports news, feature stories and making infographics.  Outside journalism,...