One thousand assists is a huge milestone for any volleyball setter. For junior Mckenna Jones, this milestone was achieved in just two years of varsity setting.
As a freshman, Jones set on junior varsity and was a backup setter in case the varsity setter got injured. Then, as a sophomore, Jones set for half the varsity rotations because the team had two setters. However, this year, Jones is the only varsity setter.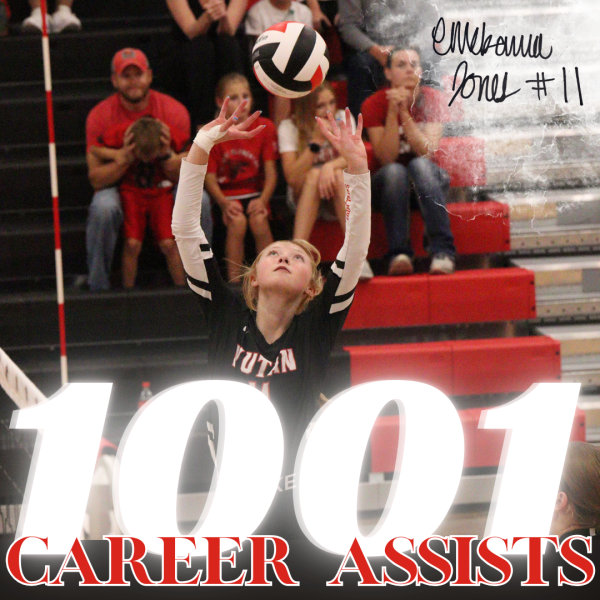 "[Last year] I didn't really get as many hands on the ball," Jones said. "Then this year, we ran a five-one (rotation) where I was just all around setting, so I got my hands on the ball every second contact."
Because setters try to take the second contact every play, they have a crucial job.
"[Setters] run your offense; they get your hitters the ball, so setting is very important," said assistant coach Heidi Krajicek, who has worked with the setters this season.
Although being such a key player can create some stress for Jones, there are things that can help.
"Being a setter does put a little pressure on me because I have to run the offense," Jones said. "Being able to communicate with my hitters helps a lot and takes pressure off."
This communication is made easier with strong connections and relationships.
"The importance of being a setter is being able to click with your hitters because you're setting them up for success," Jones said. "So you kind of need to know what makes them successful."
Middle blocker Maura Tichota agrees this hitter and setter connection is an important aspect of the game.
"As you start hitting the ball and getting kills, the chemistry between you two just starts growing, and you develop… trust," Tichota said.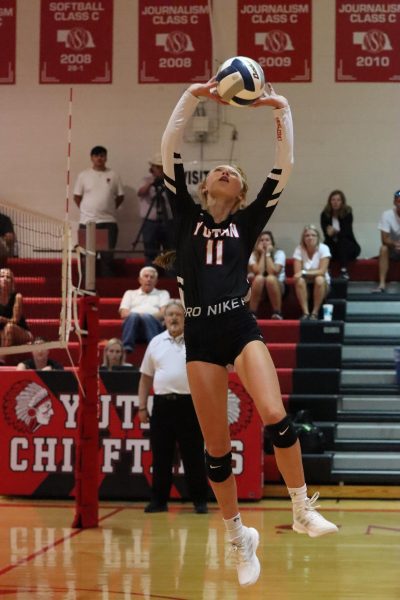 These skills take time and practice to perfect, and while Jones has only become the team's primary setter this season, she gained experience through off-season club volleyball and extra setter practices. This dedication has paid off and is notable to both coaches and players.
"She controls the ball very well," Krajicek said. "Her decision-making has improved so much when it comes to setting in terms of where to put the ball."
Tichota agrees, especially when it comes to close games.
"She always makes the right plays in tight games in certain situations," Tichota said. "She knows what she's doing."
Although Jones is a key playmaker for the team, she cannot do it all by herself.
"Passes help contribute to assists because having a great pass leads to a usable set. The hitters contribute by using my sets to get a kill," Jones said.
Each of these factors led Jones to achieve personal goals and team goals, such as reaching 1,000 assists, winning a district final and competing in state.
"I think this year's volleyball season went really well. We accomplished many goals as a team and accomplished individual goals as well," Jones said. "Our team had a lot of positive energy, and we all had a really good bond with each other."