More than a number
Senior jerseys tell personal stories
Many athletes have a jersey with a deeper meaning behind it, but the seniors on the Yutan football team added their own twist to the story.
Athletes at Yutan get new jerseys every four years, so on rare occasions, a class will end up with the jerseys they chose as freshmen their entire high school career.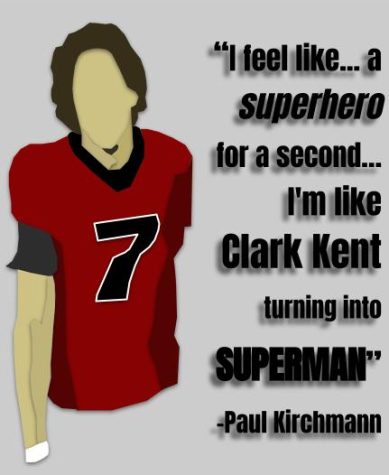 One of the seniors still wearing his freshman jersey is starting quarterback Paul Kirchmann, who wears number 7 in honor of his dad.
"It starts back in middle school in my younger years of playing football. I was always like a 17 or I think at one point it was like 15 or 14 because my dad was a college strength coach, and that was the number of years he'd been in the profession," Kirchmann said. "Yutan didn't have a 17, so I was like, 7's close enough, we'll just cut off the one."
Kirchmann explained that he wears that number to this day in his memory of his dad and that it means more to him now than he thought it ever would.
"I now have an emotional attachment because my dad has since passed, and he's kind of like the jersey," Kirchmann said.
By carrying on the story of his dad and building onto his legacy, Kirchmann believes the jersey has a special power to it and turns him into a "new person."
"I feel like a superhero for a second…I'm like Clark Kent turning into Superman," he said.
However, Kirchmann isn't the only player that feels like he's putting armor on. Senior defensive end Gavin Kube also believes his jersey acts as a form of protection.
"It's like a suit everybody puts on…every time I put on that jersey, it feels like I got a job, like I'm going to work," Kube said.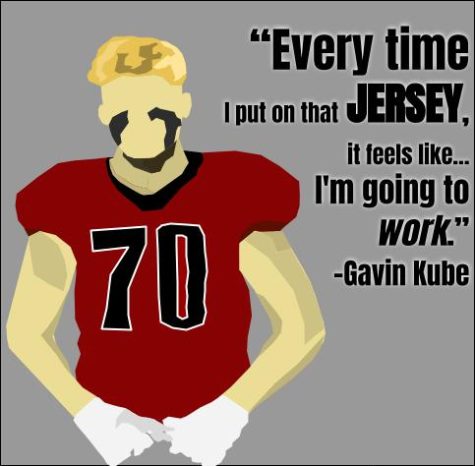 Kube explained that he grew up with that working mindset playing football and that he hopes his number, 70, can turn into something more once he graduates.
"It was the only number available during my time as a freshman," Kube said. "And a number that wasn't very popular could turn out to be a very good number." 
By taking a no-name number, Kube hoped to make something of his number and himself, and his jersey has the marks to show it.
"I have green markings on my lower right shoulder, and I remember that it was my first sack against the Bergan quarterback," he said.
Instead of his jersey being a connection to the past, Kube wears his jersey as a "symbol" of his work ethic towards the sport he loves.
"I want other kids that when they come up… they're like 'oh, that [jersey] has big shoes to fill,'" he said.
Similar to Kube, senior fullback Jesse Keiser has hopes to make something of his jersey not only for himself but also for his family.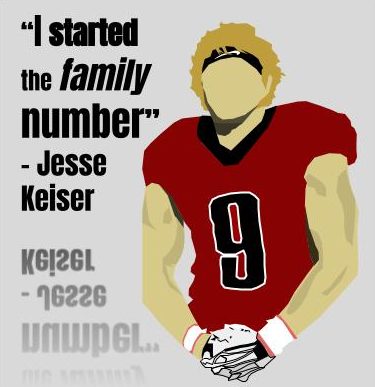 "It's a big deal to me because everyone knows number 9 is Jesse Keiser," he said.
Keiser explains that like him, his younger sister and brother also wear number 9 in their sports and that he was the one who started their "family number."
"It's kind of a Keiser thing to be number 9," Keiser said.
With that in mind, Keiser hopes that his jersey will be passed on to his little brother, who is currently an eighth-grader, so that he can carry on the family tradition.
"I hope that my little brother Tyler gets the opportunity to wear it for his four years," Keiser said.
View Comments (1)
Donate to Chieftain Times
Your donation will support the student journalists of Yutan High School. Your contribution will help cover our annual website hosting costs, as well as allow us to purchase equipment and produce more in-print editions.
About the Contributor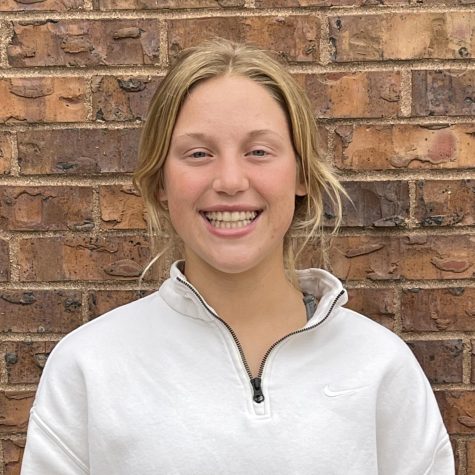 Haley Kube, Junior writer
Haley Kube is a junior and in her third year of journalism. She enjoys writing sports news, feature stories and making infographics.  Outside journalism,...