A true game of the week
Football team makes biggest comeback in coach's history
Yutan versus Wilber-Clatonia, KETV's game of the week and Yutan's homecoming game, took a shocking turn at halftime, leading the Chieftains to a 42-35 win. 
The Chieftains came into the Wilber-Clatonia game excited and knowing that it would be a challenge but trying to treat it like any other game.
"You can't change your attitude for just one game," junior Drake Trent said. "You have to go into it and work hard like any other game." 
The game started off slow offensively for the Chieftains. Senior Gavin Kube changed the tone defensively by coming out strong in the first quarter with a third-down sack, causing a fumble by Wilber-Clatonia that senior Beau Heuertz then recovered. 
"We got it all going with our defense. The defense tightened it up," senior Paul Kirchmann said. 
Despite the fumble recovery, Yutan wasn't able to capitalize as they had three touchdowns called back. Wilber-Clatonia led at the start of the second quarter 21-0 with the help of a touchdown pass and a Chieftain fumble. 
However, the Chieftains responded strongly with a 44-yard touchdown pass from Kirchmann to senior Sam Petersen for their first touchdown.
Right before halftime, Kirchmann then hit sophomore Derek Wacker for a 32-yard touchdown. The Chieftains entered the break with a score of 14-21, which kept them motivated for the second half.
"We were all pretty confident coming back out because we knew we had the ball, and we were only down by one score," Petersen said.
 However, Wilber-Clatonia started the third quarter by intercepting Yutan's pass and scoring three plays later. Yutan's offense responded with two passes from Kirchmann to Petersen. The 26-yard and 45-yard pass both led to touchdowns.
"People will say that good plays come in the big moments, and in that game, it finally came for me in the big moment and it was awesome," Petersen said. 
With the score now tied at 28-28, senior Isaiah Daniell returned a punt to the 2-yard line, where Kirchmann then punched it in. The Chieftains took their first lead of the game. Meanwhile, Yutan's defense was staying strong and had only given up seven points in the second half.
Senior Ethan Christensen extended the lead in the fourth quarter with a 74-yard touchdown run, increasing the score to 42-28 with the extra point good. 
While Wilber-Clatonia was able to score one more time late in the fourth quarter, the Chieftains stopped them from putting any more points on the board, coming out of the game with a 42-35 win. 
Overall, though the team believed they had some improvements to make, they were happy to battle back and pull out the win. 
"That's the biggest comeback we've had since I've been here," head coach Dan Krajicek said. "It's nice to see that our boys keep fighting."
View Comments (2)
Donate to Chieftain Times
Your donation will support the student journalists of Yutan High School. Your contribution will help cover our annual website hosting costs, as well as allow us to purchase equipment and produce more in-print editions.
About the Contributor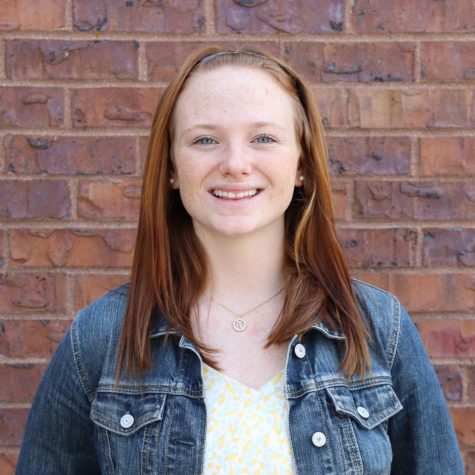 Ellie Lloyd, Junior writer
Ellie is a junior and in her second year of journalism.  She enjoys hanging out with family and friends and reading.  Outside journalism, Ellie is involved...