Breaking the ice
Yutan staff works to make first days of school entertaining
Going back to school can be tough, but this year the staff at Yutan High wanted to make returning to school enjoyable.
To accomplish this, teachers were split into three groups to come up with different icebreakers for students on the first day. Access Period the second day was designated for activities like shooting basketballs, stepping through hula hoops while holding hands, and completing puzzles.
"[We] really just wanted a chance for kids to talk about their summers and make connections with their friends and start making connections with teachers and have it be a place where we don't come in all excited and then walk out the first few days going, 'oh, all this heavy again,'" Yutan principal Brandy Thompson said.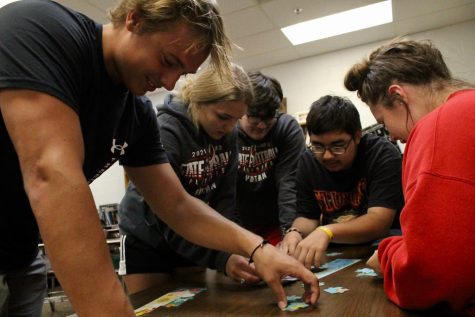 Thompson thought that the activities and icebreakers went well for both students and teachers. 
"Maybe I'm naive, but I think the kids had a good time. I think everybody was pretty excited the first day when I said you won't have any homework for the next two days…I think it was nice to have something different," Thompson said. "Ultimately, I think the teachers were able to start some positive relationships with kids maybe they didn't even know and help some kids settle in that maybe haven't felt welcome before."
Many students, such as sophomore Jade Lewis, thought that the activities made the first couple days of school fun. 
"I liked it because Yutan never really has done that before, and it gave us something to do on the first day of school and not sit around and talk about meetings and all that. So I'm happy they incorporated some teamwork," Lewis said.
Students were not the only people to enjoy them, as teachers also enjoyed them. Business teacher Amy Arensberg was one who thought they went well.
"I love when we try new things," Arensberg said. "I think the students had fun doing something different." 
Because of the positive results, the icebreakers and activities done this year might become a regular occurrence and make a return in the coming years.
"I would love to be able to keep that kind of a welcome," Thompson said. "Will we adjust? We always adjust. You know, there are things that I really liked; there are things I'd like to do a little different."
Overall, Thompson felt the attempt to make back-to-school exciting succeeded among Yutan students and staff.
"I heard a lot of laughter," Thompson said. "You could feel the enthusiasm. It was nice to have two days where it was exciting to be back at school."
Leave a Comment
Donate to Chieftain Times
Your donation will support the student journalists of Yutan High School. Your contribution will help cover our annual website hosting costs, as well as allow us to purchase equipment and produce more in-print editions.
About the Contributor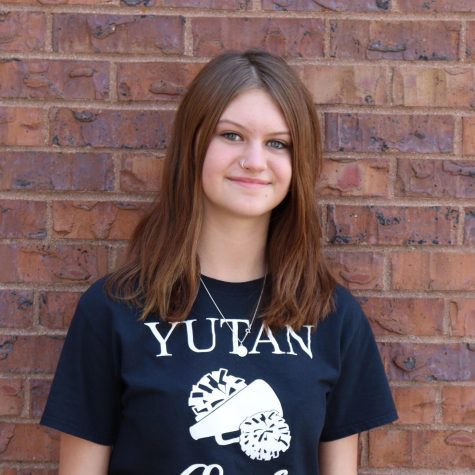 Libby Winn, Sophomore writer
Libby is a sophomore and in her second year of journalism. She enjoys writing and editing. Outside journalism, Libby is involved in cheerleading.