Students invest their time in 2023 Stock Market Challenge
Rumors are that investing in stocks at a young age can make you rich by the time you're 40. How does one learn to invest in stocks? A great practice is by participating in the Junior Achievement Stock Market Challenge. 
The Stock Market Challenge is a simulation in which groups of students come together and invest in stocks of their own choice. They compete against other schools to see whose stocks will become the most successful. 
There were 25 students at Yutan who participated in this challenge this year. One of the newcomers to this challenge was junior Bella Tederman. Tederman was in a group with juniors Maura Tichota, Courtney Stevens and Andi Nelson, and they placed 3rd overall.
"Before I wasn't expecting to place high, but after we started, it wasn't really a surprise because we did well the whole time," Tederman said.   
Tederman joined the challenge to make up for the year she missed. 
"I did it (the challenge) because [Mr.] Carlton asked me to. I didn't have a chance to do it as a sophomore because I was in the fall semester of Personal Finance," Tederman said. 
Tederman and her team invested in four stocks. 
"We invested in GDS, WWO, ZIP, and Jungle. Jungle tanked in the beginning and started being really inconsistent, so we sold our shares of that into GDS," Tederman said. 
There were many challenges that faced Tederman and her team, but she still had a lot of fun. 
"I would say the most exciting part of the challenge was coming into it and just immediately doing well," Tederman said.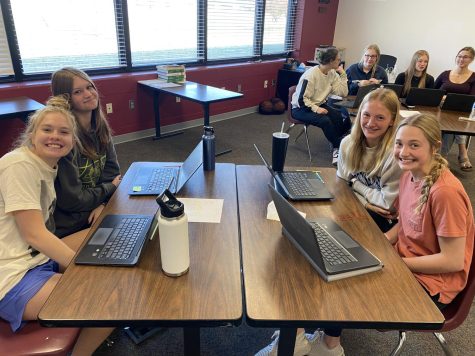 Another one of the newcomers to the challenge was sophomore Libby Winn. Winn was in a group with sophomores Britney Zeleny, Jade Lewis and Gabi Tederman. 
Winn decided to join the challenge because she felt she could learn a lot from the experience, and she did. 
"I've learned how to look for stocks that I want and invest in them and how to manage my money in investing," said Winn. 
Winn and her team originally planned on investing in five to six stocks but ended up investing in only three.
"There's an oil stock we invested in, and one called 'Zip'. We invested in one more called CSN,'" said Winn. 
At the end of the day, Winn's group placed 14 against 140 other teams. 
"I didn't expect us to place 14th. I thought we were going to do much worse," said Winn. 
Regardless of how the teams placed, it was a great learning experience overall for the students. 
"I learned that sometimes you just need to go all in on something and stick to it,"  Tederman said. "Being able to ride with the ups and downs of things is probably a valuable life skill."
Leave a Comment
Donate to Chieftain Times
Your donation will support the student journalists of Yutan High School. Your contribution will help cover our annual website hosting costs, as well as allow us to purchase equipment and produce more in-print editions.
About the Contributor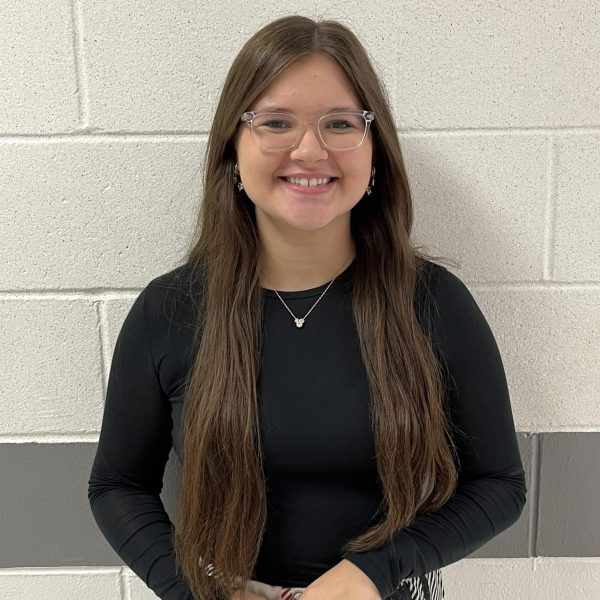 Lexi Bisaillon, Sophomore writer
Lexi Bisaillon is a sophomore and in her second year of journalism.  She enjoys taking pictures, writing news' stories, and designing yearbook pages....