From gamer to king
Martin gets another win at homecoming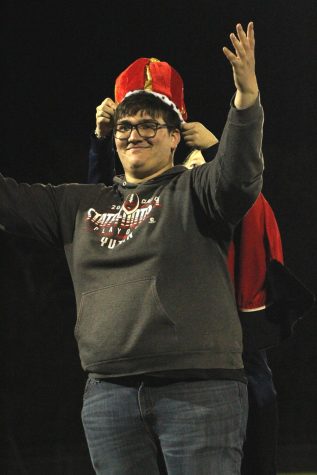 Crowning a homecoming king is an annual tradition at most schools, and many can only hope to be given that very special title. At Yutan High School, this year's king was senior Brett Martin. 
Martin has lived and attended school in Yutan for 13 years, so he is well-known among the students and the community. Senior Jett Arensberg has been Martin's friend since elementary school and believes his fun-loving demeanor contributed to his victory as homecoming king.
"Brett's just a little jokester. He's got a fun personality," Arensberg said.
Martin agreed that his chipper attitude helped him in his victory to become homecoming king.
"I think my positivity is what helped me because I feel the more happy and positive I am, the better life can be," Martin said.
However, Martin wasn't expecting to actually win the crown.
"I kinda thought it was gonna be Jett or Drake or Jude because I'm not as popular as them," Martin said.
Ultimately, the student body thought otherwise, and they voted Martin homecoming king. He remembers the exact moment the crown was put on his head.
"I was like, 'This is insane,' and then when it got put on my head, I started screaming, 'My People,' just doing that for fun because why not?" Martin said.
 Martin's fun personality not only won him homecoming king, but it also helps in his side hobby of video game streaming on Youtube. He loves seeing himself improve and advance his content creation.
 "I think that content, whether you're streaming or recording, can gain you so much success and growth and that really brings me enjoyment," Martin said.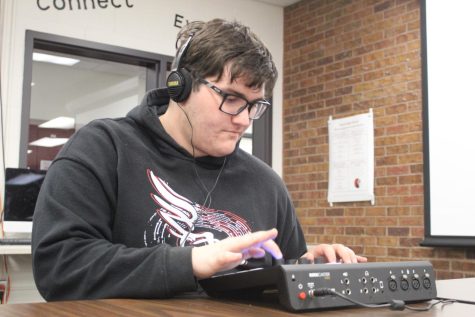 At the beginning of "streams," streamers will give a welcoming intro to greet their viewers, and then, they will give a goodbye "outro" to end the stream. Senior Trevin Arlt enjoys gaming with Martin, and he reflects on the beginning and end of those sessions. 
"His intro and outro he makes very excessive, which is great," Arlt said.
Martin has been creating content since elementary school when he was inspired by watching YouTubers.
"I grew up on Jacksepticeye and DanTDM…I've always loved watching Youtube videos," said Martin.
Constantly looking for new ways to improve his content creation is something Martin does a lot as well. He feels broadcasting class has elevated his streams.
"It's insanely helped because Kaeden Anderson, he's helped me with video editing and how to learn how to edit videos and audio and all that," said Martin.
Like other content creators, Martin plans to go to college for broadcasting to get more experience in that field. He is passionate about his streaming and wants to continue with it into the future.
"Working with radio stations or concerts or influencers or something like that would be fun…it's what I love," said Martin.
Leave a Comment
Donate to Chieftain Times
Your donation will support the student journalists of Yutan High School. Your contribution will help cover our annual website hosting costs, as well as allow us to purchase equipment and produce more in-print editions.
About the Contributors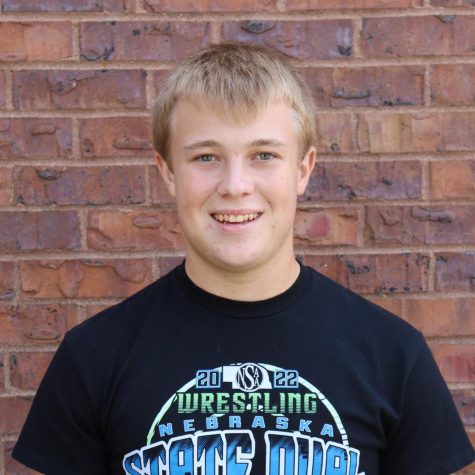 Zach Krajicek
Zach is a senior and in his first year of journalism. He enjoys taking pictures.  Outside journalism, Zach is involved in football, wrestling, track,...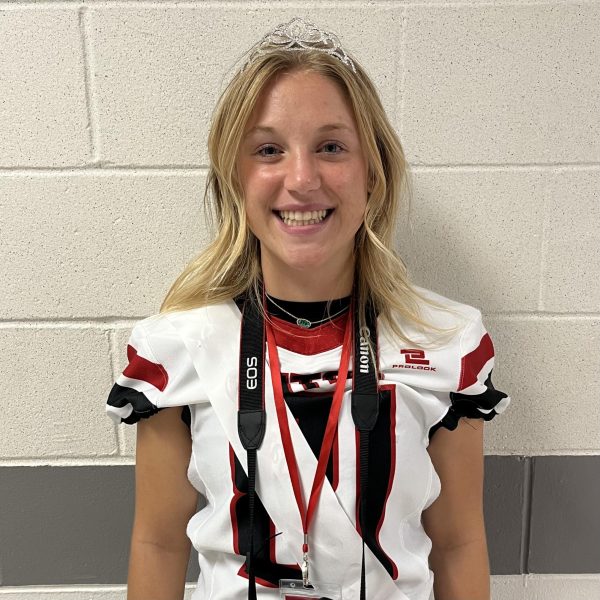 Haley Kube, Senior writer
Haley Kube is a senior and in her fourth year of journalism. She enjoys writing sports news, feature stories and making infographics.  Outside journalism,...