Working hard to get ahead
Yutan grads discuss benefits of ROTC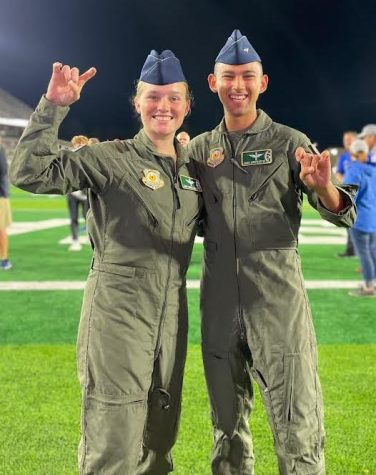 The traditional route of joining the military is enlisting as a private straight out of high school, but two former Yutan students decided to take a different path. That path is the Reserve Officer Training Corps (ROTC). 
ROTC is a military leadership course offered at more than 1,700 colleges and universities around the country, and completion results in a commission into the armed forces as an officer. 
Yutan class of 2018 graduate Frankie Hendricks joined the Air Force ROTC program at Colorado State University in Fort Collins, Col., because of her passion for leadership.
"I knew I loved leadership, every aspect of it: studying it, applying it, being mentored and mentoring others. In my mind, it's a worthy pursuit because you can spend your whole life being a leader without ever fully mastering leadership; you'll never get bored if you're constantly growing!" Hendricks said.
While enrolled in ROTC, Hendricks was required to attend physical training two to three times a week for an hour, a leadership laboratory once every week for two hours and a three-credit class each semester for four years. She liked the fact that she could learn about how to be an officer while still enjoying the benefits of college life.
"The prospect of getting to attend officer training and be a college student concurrently was also attractive. I didn't miss out on a single undergraduate opportunity at Colorado State (besides having a winning football team to root for) in my four years of attendance, despite my time commitment to ROTC and other extra-curriculars," Hendricks said.
One other benefit of the ROTC program is the different scholarships that are available. Hendricks was awarded a scholarship, which helped her pay for school. She recommends that students looking to join Air Force ROTC (AFROTC) apply for scholarships as soon as possible.
"If you are a high school student interested in an AFROTC scholarship, apply now," Hendricks said. "AFROTC is not interested in tricking students into a commitment they are unsure of. It never hurts to apply!"
Now that she is done with her ROTC experience, Hendricks is beginning her military career as a commissioned officer with the rank of second lieutenant. She is set to join active duty service in January 2023 at Aviano Air Force Base in northern Italy as an aircraft maintenance worker. 
Another former Yutan student who is currently enrolled in AFROTC at the University of Nebraska-Omaha is Carter Tichota, who graduated in 2022. He shared a similar reason for wanting to join ROTC.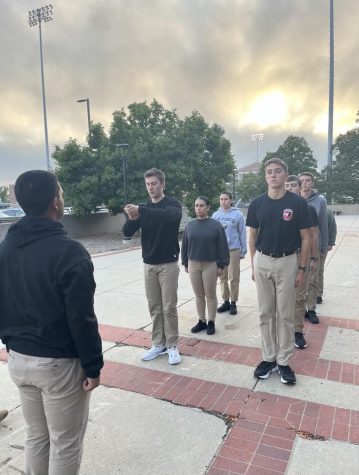 "I wanted to join AFROTC because I always had the idea that I might want to serve. I also got the opportunity for a normal college experience as well," Tichota said.
One aspect of ROTC that is different from a traditional military experience is picking a major. When joining ROTC, students have more freedom in picking their major than traditional military enrollment because of commission after high school.
"I was thinking about being a teacher, but then I had an ROTC visit at UNO, and I really enjoyed it. I also really enjoyed Mrs. Heise's physics class in high school, so I figured let's send it," said Tichota.
While he's only been in the program for three months, Tichota believes ROTC gives valuable lessons and skills for college and life in general. He likes the friendship aspect as well.
"The camaraderie and teamwork between everyone is so cool to be a part of. It also provides structure for your life in college, which some people need," Tichota said. "You also meet great people. Everyone is so different yet so like-minded." 
Both Tichota and Hendricks have advice for those who might be curious about joining ROTC in the future. Hendricks suggests that those interested just try it out.
"Even if you are only a member of the program for a single day, you will learn something, likely something about yourself and your goals," Hendricks said. "This is good advice for college in general. Try as much as you can, ROTC included!"
For those who do take the leap to join ROTC, Tichota explains what has helped him through the challenges so far.
"Working hard, good time management, discipline and dedication are key," Tichota said. "Also, knowing your why will always keep you going. Just have a positive attitude." 
Leave a Comment
Donate to Chieftain Times
Your donation will support the student journalists of Yutan High School. Your contribution will help cover our annual website hosting costs, as well as allow us to purchase equipment and produce more in-print editions.
About the Contributor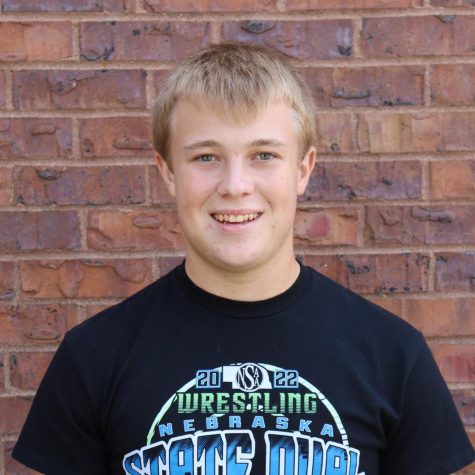 Zach Krajicek, Senior writer
Zach is a senior and in his first year of journalism. He enjoys taking pictures.  Outside journalism, Zach is involved in football, wrestling, track,...