Challenges back home
Family members experience ups and downs of military life
When someone makes the choice to go and serve their country, they are likely filled with emotions like pride and excitement, but they may also be filled with fear and stress. The same emotions can be felt by the family members they leave behind. 
One Yutan staff member who understands these feelings is math teacher Natalie Zabrocki, whose husband, Adam Hancock, is in the Air Force. One big stressor for military families is that they may have to follow the military member wherever they're stationed. Zabrocki said they had made it through their relationship so far without having to move, but then Adam was re-stationed to Macdill Air Force Base in Florida, and they will be moving in December.
"I thought we were going to be able to get out (have Adam retire) without him having to move again," Zabrocki said. "This is my first experience with having to relocate, but I'm going to try to see it as a positive. Change is always really hard, but sometimes change is necessary to grow."
Even though military life has currently caused a challenge, Zabrocki sees many benefits to Adam's service.
"I think it's been a really great career for Adam. I think it utilizes a lot of the skills that he really enjoyed doing. He likes being active and he likes working with his hands. He's developed a lot of knowledge and skills on aircrafts that he can use once he gets out of the Air Force if he wants to work," Zabrocki said.
The work that active service members do to develop these skills keeps them busy. Freshman Madi Ledden understands this firsthand because both her mother and father are in the Army National Guard, and this can be a challenge. 
"I'm really proud of them because I know it's a lot to deal with and it's risky. But also it kinda sucks just because they can be away a lot or there's stuff that they can't talk about. It's just a lot of emotional stress," Ledden said.
Most families with members in the military have this same issue. Senior Grayson Cogdill, who has two brothers active in the Army and Air Force, explained how little he gets to talk to them and how that changes their perspective of family time.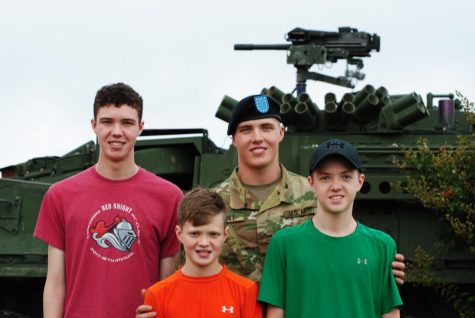 "They don't really get a say a lot about what they are doing. They only get to talk to us a couple times a month, like once a week," Cogdill said. "You never really know what's going to happen, like if they're gonna get deployed or anything, so you just kind of got to cherish all the time that you have with them." 
Though Cogdill knows about everything that his brothers go through, he is still interested in going into the military and plans to do similar things as his brothers.  
"It's definitely encouraged me. I will probably go into the military too. So they've definitely been a big influence on me and what I'm probably going to do and how I go through my day," Cogdill said.
Whether they follow in the footsteps of their military family members or just keep them in their hearts at home, Cogdill shares his advice for other families with members in the military. 
"You should for sure be proud of them because some of the things they go through people don't understand," Cogdill said. "Never just think it's easier than it is." 
Leave a Comment
Donate to Chieftain Times
Your donation will support the student journalists of Yutan High School. Your contribution will help cover our annual website hosting costs, as well as allow us to purchase equipment and produce more in-print editions.
About the Contributor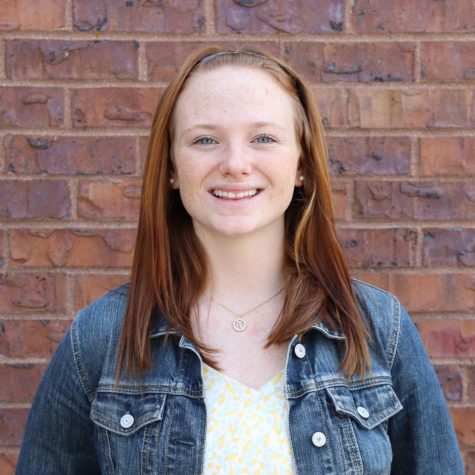 Ellie Lloyd, Junior writer
Ellie is a junior and in her second year of journalism.  She enjoys hanging out with family and friends and reading.  Outside journalism, Ellie is involved...