Check-mates
New chess club at Yutan gives students opportunity for learning, fun
High school is full of extracurricular activities and clubs for students to join, whether it be pushing themselves to the limit by playing a sport or expressing themselves by giving a speech. But since Yutan High School is small, it might be harder for some students to find their niche. However, the creation of the new chess club has allowed students to learn the strategic game of chess and practice it against other students eager to play.
The creator of the club, math teacher Joel Carrillo, started it so he could improve his skills and teach others interested in the game.
"I want to practice more chess, and if I'm going to practice, I might as well teach some people while I do it," said Carrillo. 
As a relatively new player, Carrillo is focused on getting better at the game and learning new moves, but he also enjoys playing the game because of what it takes to be good at it.
"It's fun, thinking of stuff, it's mathematical," Carrillo said. "I enjoy chess because you have to plan ahead, and it's good when everything falls into place."
Some of the students who joined the chess club appreciate it for the same reason: it requires a person to be a little more strategic and think ahead. One of them is freshman Jack McAllister, who already knows how to play chess but joined to be able to fine-tune his moves. 
"You have to think [about] your technique and think about you and not getting yourself into check," said McAllister.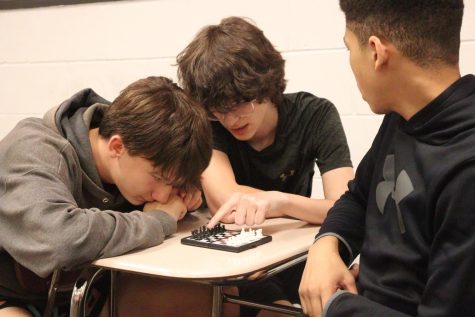 Another less experienced student who joined the club, junior Ethan Eggen, is ready to learn more about the game and what to do.
"I just enjoy the number of possibilities on the board from the start of the game and just the amount of strategy involved in it," said Eggen. "It's not too hard on your brain, but it still gets your mind running enough to keep you on edge."
Carrillo enjoys having students with all sorts of different skill levels come in and play and encourages those that don't have any experience to try it.
"The best is zero experience. A blank slate means there are no bad habits, no mistakes," Carrillo said. "We get to start from scratch." 
So far the club meetings consist of playing the game against other people and new players will be taught how to play. Already the club has gotten positive feedback from the students.
"I plan on going to more meetings because it's fun and it's pretty chill," said Eggen. "I'm hoping to get a good experience and get better at chess from it."
Carrillo plans to continue holding meetings for the club twice a week for the rest of the year and encourages students to try it out no matter what they know about the game.
"Chess is like life, man. If you take the wrong step, you might lose," Carrillo said. "If you don't join the club, you're morons. If you do, you aren't. You should just join and try it."
Leave a Comment
Donate to Chieftain Times
Your donation will support the student journalists of Yutan High School. Your contribution will help cover our annual website hosting costs, as well as allow us to purchase equipment and produce more in-print editions.
About the Contributor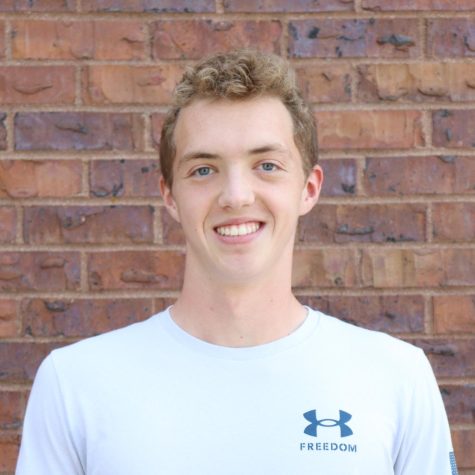 Grayson Cogdill
Grayson is a senior and in his first year of journalism. He enjoys taking pictures. Outside journalism, Grayson is involved in cross country, track, NHS...