Workin' pretty hard
Feist uses hard work to exceed expectations at Nebraska
Disappointment has been the common theme the past few years for the Nebraska Cornhuskers. Losing seasons and changing coaches have plagued the team. But, this year had a common theme of promise for Husker fans in Yutan. Senior and Yutan alum Colton Feist has had a breakout year for Nebraska, and he only added to his accomplishments from high school.
Feist graduated from Yutan in 2018, making a name for himself on the football field and basketball court. Coming out of high school, Feist had been recruited by many small colleges and local universities. Many of these schools were offering him a lot of money to play almost right away during his freshman year. That was until Feist was given an opportunity by former Husker coach Scott Frost to walk on to the football program at the University of Nebraska at Lincoln. Feist has been enrolled and played on the football team there since his redshirt freshman year. 
During that time, Feist dealt with a broken foot twice, and he also had two ankle surgeries. For most, this might be a challenge too great to overcome, but for Feist, these injuries only led him to work harder than he did before.
"I think that hard work has got me to where I am today. Every day I go to the stadium to get one percent better, whether that's watching film, meetings or even practice," Feist said. 
Earning a starting spot on the defense and even a blackshirt is something that doesn't come without hard work, but Feist also believes he has other qualities that helped him as a player to ultimately earn Nebraska's 2022 defensive lineman of the year award.
"I think the biggest attributes that one person can have is attitude and effort," Feist said. "You can control these two things, and they will take you a long ways in life."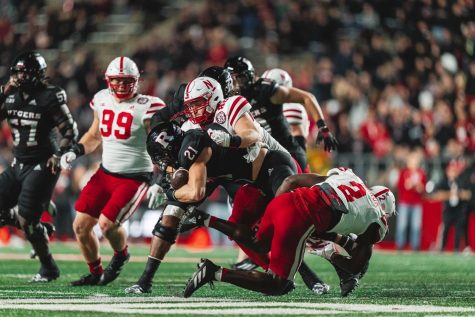 Feist's high school coach, Dan Krajicek, saw these same traits when Feist was playing under him from 2014-2017.
"In four years of varsity football, Colton started and played every meaningful snap," Krajicek said. "And in all that time, I never saw him take one play off. Also, we lost some tough games, but I never saw him hang his head or pout. I knew he would be successful because of those two things."
Hard work helps in all aspects of life including school. Being an athlete at a division one program can come with challenges, and Feist makes sure to keep up with his schoolwork.
"You have to have a strict schedule and stick with it. Time management is something that I have learned to manage well," Feist said. "Classes always come before football."
While his own hard work and traits contributed to his success, he did not get there without help. A certain Nebraska defensive end and team captain has helped Feist along the way.
"Garret Nelson has probably been the most influential person since I have been here," Feist said. "He has been a tremendous leader and has shaped me into the player I am today."
Feist also had a good support group off the field.
"They [my family] have been tremendous during my time at Nebraska. They have been here with me through thick and thin, and I can't thank them enough," Feist said.
Being given the opportunity to play at a division one program is something that very few high school athletes will get to experience, but Feist has some advice for those interested.
"If you get offered to walk on [at Nebraska] in any sport, take the offer," Feist said. "The school, fans, and everything about the university is great. It's a once-in-a-lifetime opportunity, and I wouldn't change it for the world."
Leave a Comment
Donate to Chieftain Times
Your donation will support the student journalists of Yutan High School. Your contribution will help cover our annual website hosting costs, as well as allow us to purchase equipment and produce more in-print editions.
About the Contributor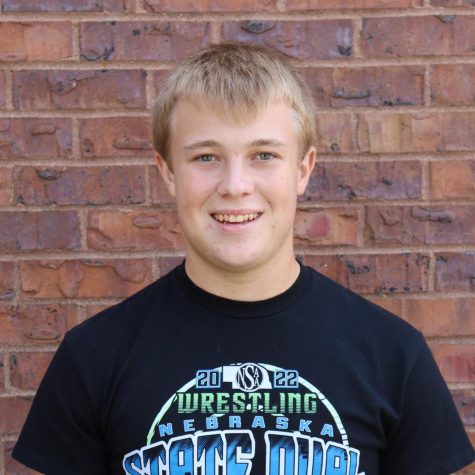 Zach Krajicek
Zach is a senior and in his first year of journalism. He enjoys taking pictures.  Outside journalism, Zach is involved in football, wrestling, track,...