Social media: Love it
Gale discusses many benefits to using social media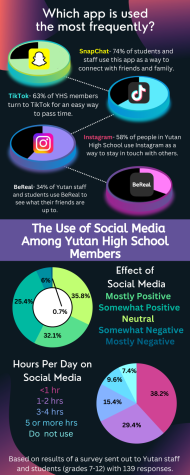 Many people all over the world, especially teenagers, spend a lot of time on social media. According to CNN Health, 80 percent of teens say social media is a way for them to connect with their friends and figure out what is going on in their lives. Although there can be downfalls to social media, there are also so many benefits that are sometimes overlooked. 
The main reason people—including teens—use social media is to stay connected with friends and family. Some people are introverted and don't enjoy talking to others in person. Social media is a great benefit for them because they can still talk to their friends and family without having to be face-to-face. Some families may live far away from each other so talking face-to-face isn't possible. The fastest, easiest solution to stay in touch is through social media. Social media can allow people to connect with each other when they are hundreds or thousands of miles away from each other. Specific platforms will enable you to Facetime or video chat with someone and make it feel as if they were right there with you. For example, I use social media to stay in touch with my cousin who lives an hour and a half away from me. I don't get to see her very often, so I use Facetime to talk to her.
The second most common use of social media is for support. People use social media to find other users that have similar hobbies or interests as them. If someone feels as if they are alone, they can access social media to find another person that may be going through the same thoughts and feelings. Social media offers many different ways for people to maintain their mental health and well-being. One social media platform in particular, Instagram, focused on allowing creators to work with the mental health and well-being side of things. According to Social Day, Instagram launched a new Guides feature that lets creators curate content together in a single location.  According to The Verge, Guides are located on a separate tab. They bundle up several Instagram posts and videos that have tips, commentary and advice into a single space. These Guides contain positive and supportive content on things such as how to practice mindfulness and self-care. 
Social media also benefits people that are very talented and creative. Some social media platforms, such as TikTok, allow people to show off their capabilities of doing something that not everyone may be able to do. TikTok allows users to post videos of whatever kind of content, whether it be dancing videos, some form of art or someone singing. A good example is a teen trying to create a small online business selling small artworks they've created. In order for them to get their word out, they can post multiple videos on social media and become more popular. This benefits the person's business and the consumers that buy from them.
People may also change their habits or interests due to social media trends. Social media can influence someone to try out a new style or a new health plan. This may benefit the person by eating healthier, finding a new hobby they never knew they would be interested in or finding and loving a new fashion style they never thought they would be wearing. For example, I used to only enjoy wearing athletic clothes every day, but now because of social media, I tend to wear dressy clothes more often. Some of today's new fashion trends are spread worldwide through social media. Flare leggings, Jordans and claw clips are just a few of these examples. These items weren't super popular at first, but once they were posted all across social media, everyone wanted a pair. Social media has plenty of different trends for you to pick from depending on what your fashion style is and what you're interested in.  
"
Without social media, people may not be able to find support from others that may be going through the same thing as them, and we wouldn't be able to easily have conversations with someone we love."
Social media is used daily, especially by teens. Without social media, people may not be able to find support from others that may be going through the same thing as them, and we wouldn't be able to easily have conversations with someone we love. Social media has many benefits, but these benefits have their limitations. If you use social media to talk to bad people, post inappropriate things or spend too much time on it, social media may not be beneficial to you. But when you use social media in moderation and follow the right friends, family and influencers, then it can be a healthy benefit to your life.
Leave a Comment
Donate to Chieftain Times
Your donation will support the student journalists of Yutan High School. Your contribution will help cover our annual website hosting costs, as well as allow us to purchase equipment and produce more in-print editions.
About the Contributors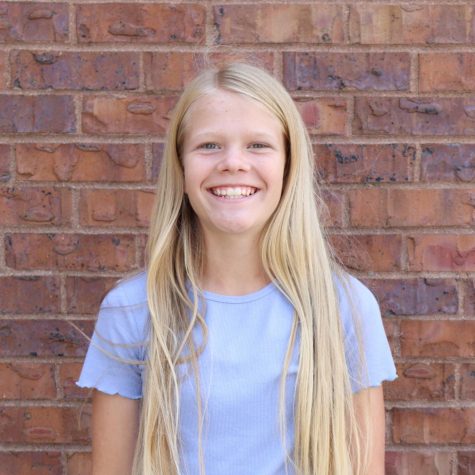 Adie Gale, Freshman writer
Adie Gale is a freshman and in her first year of journalism.  She enjoys softball, boating, camping, lake days and spending time with friends.  Outside...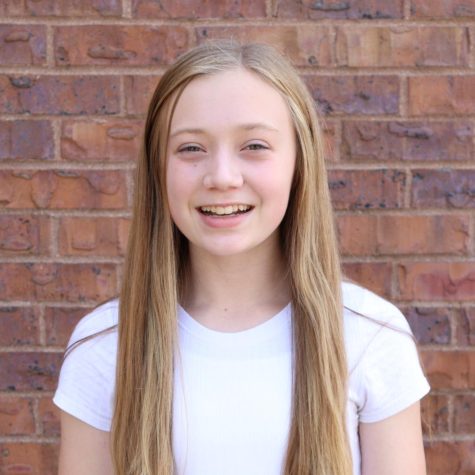 Kylie Krajicek, Freshman writer
Kylie Krajicek is a freshman and in her first year of journalism.  She enjoys taking pictures.  Outside journalism, Kylie is involved in volleyball,...