Yutan guidance counselor discusses students' mental health struggles
Nationwide, there has been a lot of talk about the mental health crisis among teens. Even at Yutan, many students are struggling with mental health issues. One person who knows what these teens are going through is Yutan's guidance counselor, Lindsey Madsen, who sees a variety of students dealing with mental health issues. 
"Many students, and not just here at Yutan, navigate mental health struggles daily. There are several factors that impact the number of individuals struggling, including tough things happening in your families or at home, things happening in our world that are hard to understand, constant changes in society and so many other things," said Madsen.    
There are several factors that make the mental health issues faced by today's students different from those in the past. 
"Kids and teens today have to face a number of things that are different from several years ago including, but not limited to,  bullying and cyberbullying, promotion of violence in movies and video games, Covid and the changes that came with Covid, social media, etc," said Madsen. 
Madsen believes that social media in particular causes mental health issues that are most commonly related to low self-esteem, anxiety and depression. 
"Social media has brought with it the desire for instant gratification, constant comparison between peers, unrealistic expectations and, in many cases, social isolation. Students' brains are not fully developed and are often flooded and overwhelmed by all of the outside stimulation and triggering factors," said Madsen.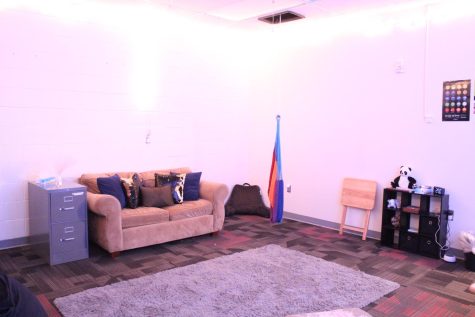 Because of the issues Yutan students are facing, Madsen has a busy job. 
"Between individuals and small groups, I see anywhere from 30-45 kids each week," said Madsen. "The amount of time I spend with students varies greatly depending on what it is they are needing to discuss. Most meetings are between 15-30 or 45 minutes."
From these meetings, Madsen recognizes that students at Yutan face the same problems as students nationwide. 
"Students in Yutan correlate closely with students across the nation. Most often they voice struggles with self-esteem, anxiety, depression, lack of motivation, focus, grief and loss," said Madsen. 
Though mental health can be hard to talk about, Madsen says that talking to a friend, parent or teacher can make a person feel less alone. 
 "Asking for help takes courage and bravery, but by reaching out, individuals often find that they are not alone. They have people around them who have experienced similar things and are willing to support them and help them navigate the difficulties associated with mental health struggles," said Madsen. 
To Madsen, no personal issue is too small to talk about in her office. 
"Each and every person has their own story, and it is my responsibility to make sure those who are ready to share their stories are heard, valued, respected and supported," said Madsen. 
While there are not always easy solutions, Madsen has advice for anyone struggling with mental health.
"Reach out if you are struggling," Madsen said. "You are never alone. There are so many people around you walking in similar shoes, but if everyone stays quiet, everyone thinks they are the only one struggling. No issue is ever too small to ask for help on; if it is bothering you in any way, it matters, it is valid and it is worth discussing."
Leave a Comment
Donate to Chieftain Times
Your donation will support the student journalists of Yutan High School. Your contribution will help cover our annual website hosting costs, as well as allow us to purchase equipment and produce more in-print editions.
About the Contributor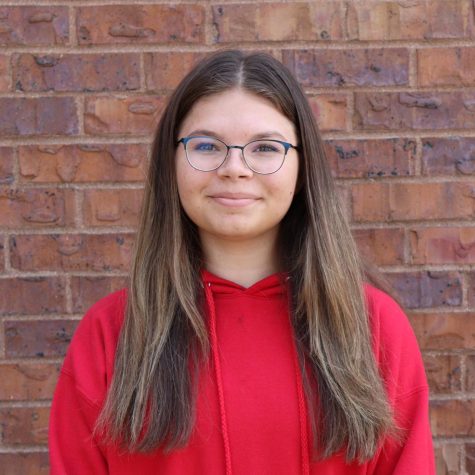 Maddie Bailiff, Freshman writer
Maddie Bailiff is a freshman and in her first year of journalism.  She enjoys writing, making bracelets and spending time with friends.  Outside journalism,...