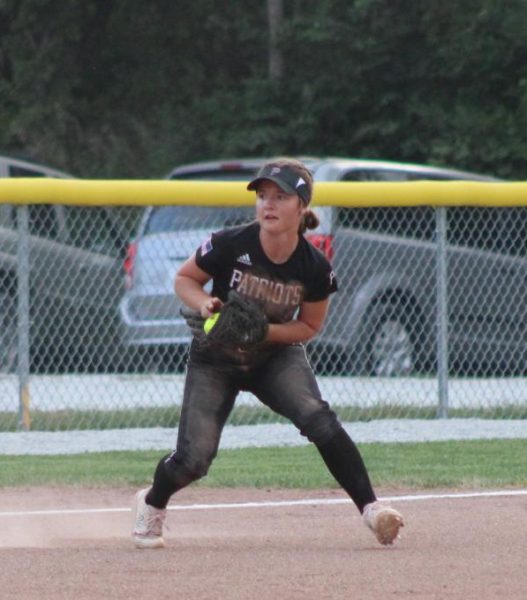 Between losing nine seniors, having only two returning starters and bringing in a new head coach, the Yutan/Mead softball team had many leadership roles to fill coming into the season. Luckily, one senior already stepped up to the plate in hopes of finishing her last season on a high note.
Returning starter and all-state first team catcher Maycee Hays plans on using her high school softball experience and work ethic to lead her young team to another successful season.
"I plan on practicing hard every day and really setting an example for the younger players," Hays said. "I want to step into that leadership role that I had my (previous) three years of high school."
Hays was a part of the 2021 state runner-up team as well as the 2022 state championship team and attributes a lot of those teams' successes to the players above her. Unfortunately, those include seven of the team's starters who graduated last year. 
"A really big change this year is going from nine seniors to two and only one of them being a returning starter…not to mention losing our head coach," Hays said. "But as long as we continue to practice and listen to our new coach…I think we can compete the way we want to."
New head coach Brooke Campbell agrees, saying that she also sees the team's potential but specifically with Hays as a leader.
"Maycee has big shoes to fill this season…The underclassmen look up to Maycee because she is real. She works hard, she does what's expected and more and always pushes herself to be the best person/player she can be. She does all that while her teammates follow her," Campbell said.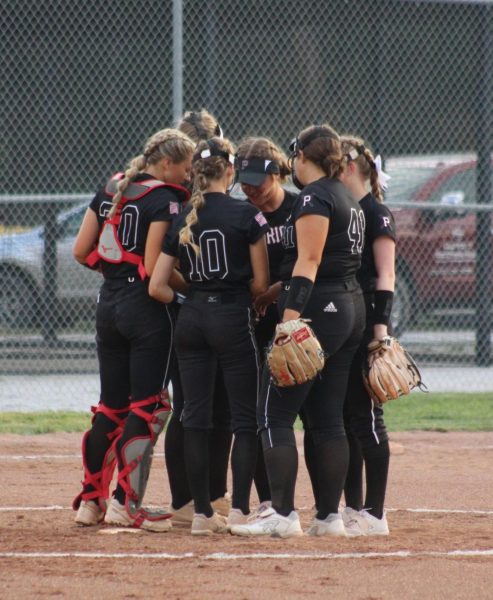 Campbell added that one of Hays's strengths as a leader is being a team player. 
"She doesn't ask anything of anyone that she isn't willing to step up and do herself right alongside them," Campbell said.
Hays claims that she is simply "leading by example" and doing what she knows best.
"One of my favorite parts of softball is constantly learning new things…last year, I learned a lot from playing with my teammates… including how to be a good leader. So I hope I can teach the other girls that as well," Hays said.
Beyond working to fill a leadership role, Hays also faces the pressure that comes with being returning state champions, but this is something she doesn't shy away from either.
"Teams are hunting us now. Every single game and every team wants to beat the past state champions…but if we just execute, and if we just play how we know how to play, then we'll be just fine," Hays said. 
Even with all the pressure that awaits, Hays is ready to finish out her last softball season as a Patriot and is excited for what's yet to come.
"I'm really grateful for the past two years…and my senior year has been so much fun already," Hays said. "I've accomplished what I wanted to accomplish, and I appreciate all the memories Yutan/Mead softball has given me."