As the end of summer was approaching, I got a surprise on my Instagram feed that rapper Post Malone would be coming out with his new album "Austin." Since he's one of my favorite artists, I knew I'd want to listen as soon as it was released on July 28. I started listening right when it came out on Spotify. In the time since, it has been streamed over 100 million times by users around the world, which is not surprising, as this has easily been my favorite album by him so far.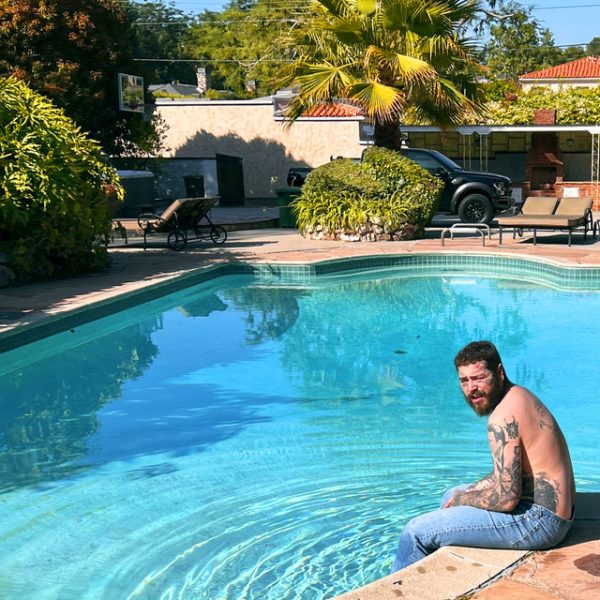 "Austin" is the fifth studio album for Post Malone, whose real name is Austin Richard Post, so he decided that the best name for this album was his own name "Austin." This album is sort of different from the rest he has made. Recently, Malone has said he has maintained being sober from drugs and alcohol after having a child. He has stated that he wants to be around for his daughter and wife. As a result, the album has some songs about overcoming this addiction, and he will mention his wife once in a while. I would say he is more emotional on this album, due to the fact he is overcoming his addiction with drugs and he is changing the way he lives, and the changes he has made in his personal life paved the way for this album.
When I first started to listen to the album, I knew right off the bat it was going to be good. Post Malone has such a powerful voice, and everything flows so nicely. The album has so many different vibes; you have happy, sad and upbeat/hype songs to listen to. On almost every Post Malone album, he will have songs that are all three of these. This gives listeners a variety of emotions coming from him. Some songs may have harsher language than others, making this more of an explicit album, but that is just his style of music.
The first song of the album, "Chemical," was actually released on April 14th. This was a surprise to many people because not many of his fans thought he would make a surprise announcement of a new song so close to the album. "Chemical" is about Malone's on-again-off-again relationship with his past girlfriend, leading him to marry the woman he is with now. He also has a few lyrics about him fighting his battles with drugs and alcohol. The song is one of my favorite songs from the album. It's just super catchy, and I love the way the beat will pump you up every time you listen to it.
One of his most popular songs on the album is "Something Real," which is the new song of College GameDay. This song is more of a hype song and an upbeat song that you could throw on to bring your mood up. This song is probably Malone's most popular song due to the fact that College GameDay uses it. Even though this song might be the song that millions of people hear over the weekend, however, he still has many songs on the album that stand out and are somewhat better than "Something Real."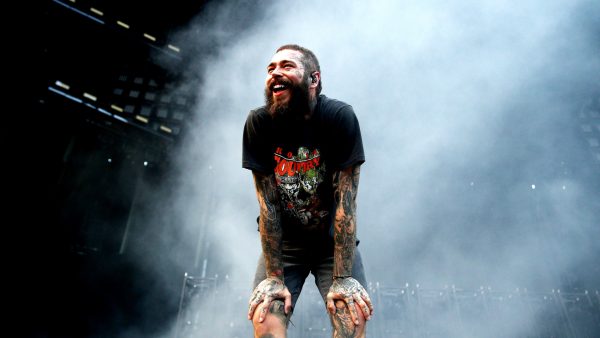 "Too Cool to Die" is personally my favorite song on this album. I love this song and the way it flows. This song is more about being confident and being carefree towards life. The lyrics in the song are about someone who embraces being a cool and nonchalant person, not bothered by what other people think. This is the song that I have listened to the most on this album. It's more of a pump-up song, and I will play this while working out because it gives me the boost of adrenaline that I need.
The song "Mourning" is another of my personal favorites and is definitely one of his best songs. This song was high on the charts for many weeks and is about moving on from fake friends and finding your own way in life. In an interview with "Rolling Stone," Malone explained that in the music industry, you will find out quickly who your true friends are. Hearing and reading that he struggled with finding real friends made me feel better about finding my friends and keeping my circle of friends small.
Overall, this album is easily one of my favorites of all time. I know some of the music he produces is not for everyone, but I do recommend this album to people who do enjoy rap/pop together. I believe that hearing the variety of pop and rap makes the listener happy and also makes them feel pumped up, and the lyrics on this album add a nice emotional touch at times. This makes the album more enjoyable for anyone, even if they aren't already a fan. Malone struggles just like everyone else, and this gives the listener something to relate to while listening to his lyrics and catchy beats.