Remembering the good ol' days
Senior parents reflect on their high school years at Yutan
As students live out their high school days, they occasionally get the famous parent line of "oh, back in my day" leading their parents to talk about their past high school experiences. However, some teens are lucky enough to create their own memories in the same building as their parents.
Seniors Kendyl Egr and Sam Petersen are doing just that. Both are currently seniors at Yutan High School and are attending the same school as both of their parents.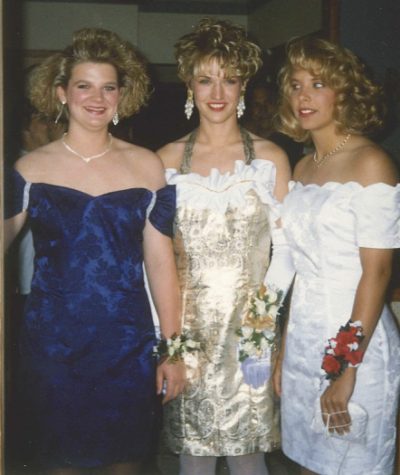 "I do like going to the same high school because I get to hear about all the people they had as teachers and all these other things that happened at the same school I go to now," Egr said.
Egr and Petersen have been attending Yutan Public Schools since preschool and have grown up alongside one another. From their first to their last year in high school, they explain that much has changed at Yutan.
 "I would say I have really enjoyed my high school career at Yutan, and every year has brought something new," Egr said.
Peterson agreed saying, "My high school has been a rollercoaster. We have had changes made frequently that most people don't like, and also we have had new transfers almost every year."
However, one thing that never changed between the two was their close relationship. Beyond the fact that they went to the same school, their moms, Danielle (Scott) Egr and Nikki (Watson) Petersen, were in the same graduating class and best friends back in high school.
"I've always known our moms went to school together, but I never really knew how good of friends they were until the past few years when my mom pulled out some of the old things they wrote in high school, and they were both always mentioned in it together…it definitely has brought our families closer," Egr said.
Petersen added on saying that "it had made us all a very tight-knit family."
While watching their kids grow up in the same environment they did, Danielle and Nikki have been able to reminisce on their favorite times spent together.
"Some of the great school-based memories would be our band trip to Minnesota, being class officers together, taking a lot of the same classes together, laughing at lunchtime, winning 16U Class B State summer softball, cheering her (Danielle) and the team on to a volleyball state championship, homecomings and proms. The list goes on and on," Nikki said.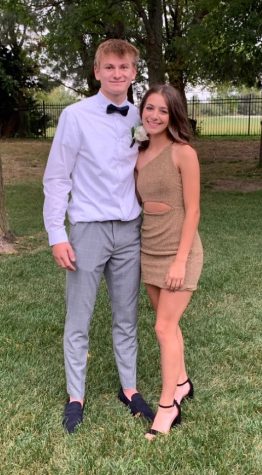 Danielle told her own list of summer memories: "We spent our summers at practice and games. I remember playing at state and hanging out in the pool and rooms…oh and we won state the summer before our senior year, so that was awesome."
Not only do they get to relive their past times, but both moms have watched their soon-to-be graduates live a similar life to theirs in terms of building relationships and, as Nikki said, "being prepared for adulthood."
"[Sam's] been able to experience the school and community support throughout his athletic career. It's still very much a 'small town' feel to it even though it's increased in class size," Nikki said.
 However, they explain that the school itself has changed quite a bit along with the technology and other additions.
"The school building has been added on to, and there are more activity and class options than when we were in school," Danielle said. "Our typing classes in junior high were on typewriters. We had to use white-out when we made a mistake. We did get a classroom full of computers when I was in high school and that was a big deal!"
Even with all the similarities and differences, Nikki and Danielle have enjoyed watching their children grow and learn in the same community as them. 
"Sam and Kendyl have known each other their entire lives, so seeing them both grow up together like Nikki and I did has been pretty fun… We give each other a hard time when we see our children behaving in similar ways as we did. Crazy how DNA works," Danielle said. 
Nikki agreed, saying, "It's been an absolute joy. Our kids have had so many wonderful experiences in high school, more than us, and we are forever grateful to Yutan Public Schools and the community."
As for their kids, they are proud to be attending the same school as their parents and getting an opportunity that many high school students don't get.
"Wearing the same number as my dad on the football field and for him to announce my name…makes him feel pretty good. Not a ton of people do that, and that's what you get here in a small town," Petersen said.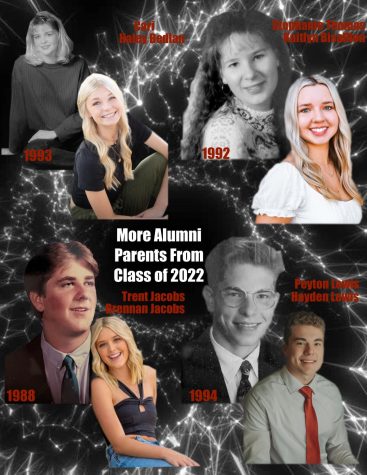 Leave a Comment
Donate to Chieftain Times
Your donation will support the student journalists of Yutan High School. Your contribution will help cover our annual website hosting costs, as well as allow us to purchase equipment and produce more in-print editions.
About the Contributors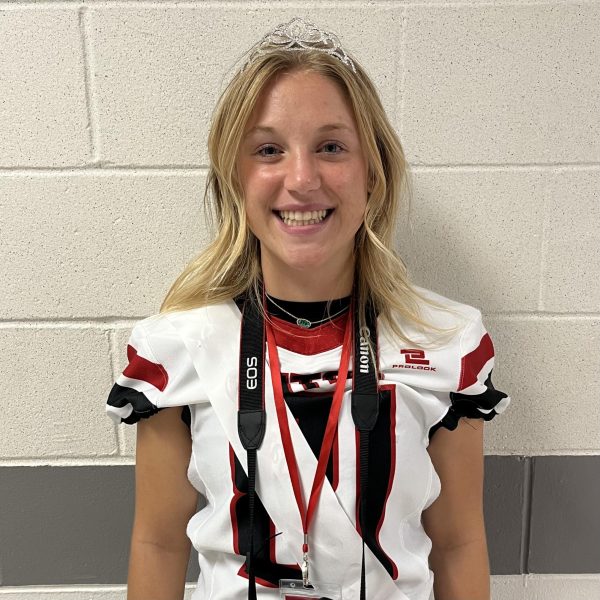 Haley Kube, Senior writer
Haley Kube is a senior and in her fourth year of journalism. She enjoys writing sports news, feature stories and making infographics.  Outside journalism,...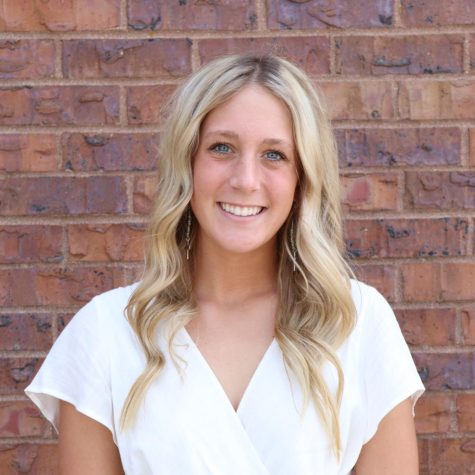 Laycee Josoff, Senior writer
Laycee Josoff is a senior and in her fourth year of journalism.  She enjoys photography, sports feature writing, broadcasting and yearbook.  Outside...