Reimagined furniture, jewelry, mixed media paint and home decor are just a few of the things you can find in Yutan's newest business, The Attic. The Attic is owned by Tim Moan but run by Amy Moan. The Attic is a small town business here in Yutan that teaches classes as well as sells custom items that are 95% locally made. Moan was encouraged by the impressive amount of support when they officially opened in Yutan.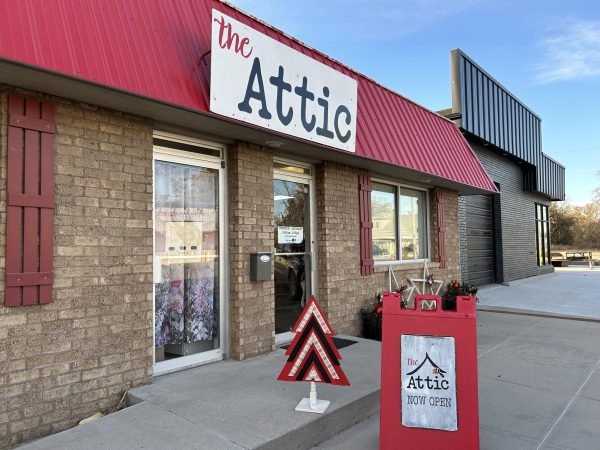 "When we opened here last summer, we had a line out the door and the support was amazing. We opened during Yutan Days, and we just had a great turnout and everybody was very positive and supportive," Moan said. 
While this is The Attic's first year being in Yutan, it's not their first year being open for business. Amy Moan explained that their building in Valley had been sold, so they had to relocate.
"We had to find a new space pretty quick. We weren't sure if we were going to be able to keep it all together," Moan said. 
Moving to a different town comes with some challenges and goals as well.
"Well, I'm hoping for us to be successful here. We are adjusting to less traffic, but we also reduced our hours. But we're expanding those hours for holiday shopping convenience," Moan said.
When walking into The Attic, customers are met with many things specific to designing a home or creating a project, including finished projects made by vendors and Moan herself. 
"Painted furniture or 'reimagined furniture' we like to call it. Home decor, fusion mineral paint, which is great for crafting and furniture projects. As well as embellishments such as decoupage paper, decor transfers molds, resins, mixed media projects like that," Moan said. 
Thankfully, finding local vendors to collaborate with isn't a struggle for Moan. Five of The Attic's vendors make furniture, two make jewelry and the rest make decor, cups and drink mixes. One of these vendors is Angie Bailiff, she sells tumblers as well as other handmade items at The Attic and on Facebook.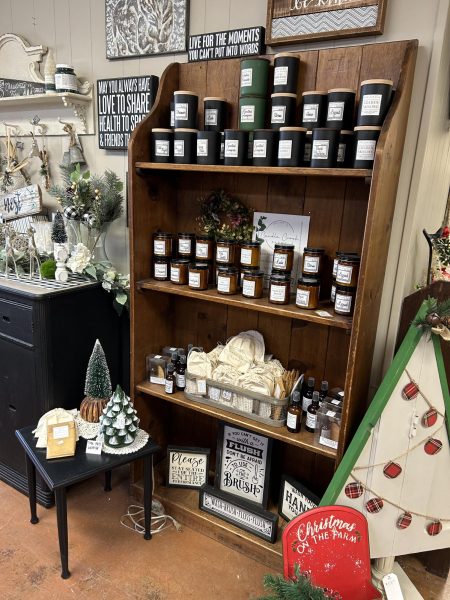 "I have always enjoyed making homemade gifts and The Attic is like a crafter's co-op, sort of like an Etsy shop you can walk into. It's great to share such a fun platform with other local women who are all so talented at what they do," Bailiff said. 
Besides selling locally made projects, The Attic also offers classes for customers who are interested in learning how to make projects themselves.
"[We offer] paint classes, like how to redo furniture, etc. If there's a certain project you have in mind, we also offer one-on one-classes," Moan said. "We do decoupage and decor transfer classes and pouring resin. And we're looking at door hangers and potential jewelry classes."
Classes were something Moan had offered before COVID that she is excited to continue.
"Well, they were really big in Valley until COVID hit and then we couldn't get anyone to sign up during or after COVID obviously," Moan said. "And so now we're just getting back to being able to get people excited and interested in coming to classes."
In addition to teaching classes, another thing Moan is looking forward to is the holiday season.
"I'm really excited to see how the holidays do because I know Santa comes to the fire hall and there's a bunch of fun activities," Moan said. "We're just excited about all the community events that will be going on and we can all kind of join in together on it."
Moan knows that being a local business means that holidays are a big deal. She wants the community to know that when shopping for christmas or birthday gifts, the Attic is the place to go. 
"95% of what we have is made locally and they're supporting local designers and in this economy, that's really important," Moan said. "So that's kind of great, especially for the holidays and people can remember to shop local. All those things help small businesses like us out."