Yutan golfers can't wait to be throwing divots
Seniors lead underclassmen who step into their roles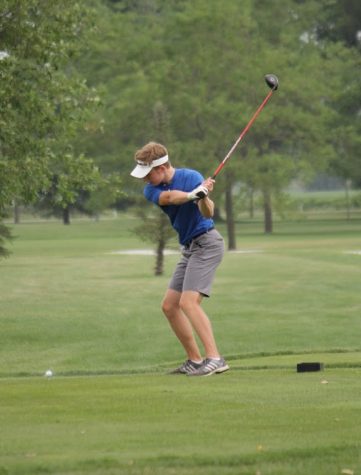 Spring sports are about to begin at Yutan High School, and the golf team is excited to begin their 2021 season. Since the team didn't have a season last year, they are more than ready to begin. 
"Not having a 2020 season was heart-breaking for the team," Taylor Teeter, head golf coach said. "They were going to be a very good group with a lot of experience." Yutan's golf team in 2020 was projected to win top five in the state. 
Senior Brady Timm, a returning varsity spot holder said, "I thought we could've gotten top three at state, so it was very disappointing when the season got canceled because golf is a very easy sport to socially distance. We could've done the right things to prevent people from getting Covid-19 and still competing to win golf tournaments as a team." Golf is not a contact sport, so Timm said it would've been easy to follow Covid guidelines while with other sports that wouldn't be an option. 
With the players' last season getting canceled, they had to find something to do. Timm said that he and senior Will Elgert, also a returning varsity spot holder, had fore cards (which lets high school students golf at courses in Nebraska for $5 ) and golfed at a bunch of different courses during quarantine, at least while they were still open.
Teeter said throughout the quarantine some golfers entered in the NJG, Nebraska Junior Golf, while others did what they could to improve their game. He also said that the varsity team and individually Elgert were invited to Oakland for an unofficial Class C state meet hosted by Oakland Golf Club.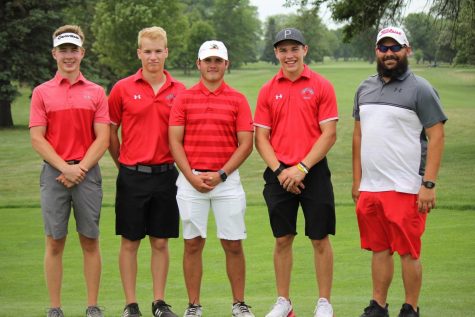 Since they didn't have a true season last year, the practice they got is going to give them a head start at the other high schools.
Elgert said, "We will have a solid top three, but there is going to be some underclassman that will have to step up." The three returning varsity players include Brady Timm, Will Elgert, and Jake Richmond. 
All of these golfers are excited for this season to start. Some golfers like Richmond golf just because it is fun. Others like sophomore Jude Elgert enjoy the peace and tranquility of golfing. 
Much like Richmond, "I enjoy the thrill," W. Elgert said. "One bad shot on the very last hole can ruin your whole round. Each hole is different and presents you with a new challenge." Elgert said it has felt like years since he has been "slamming dews" on a course or throwing "fatty divots" and can't wait to be able to play.
The golfers are already doing what they can to get ready for the season. Timm said he has been putting and chipping in his basement, Richmond said he swings a club whenever he can, and both Elgerts said they've been hitting on their golf simulator.
Teeter is also excited to start coaching again.  "I really enjoy seeing kids have to adapt and solve the problems they're experiencing in a round and with their fundamentals," Teeter said. "I get to help them learn to react calmly to different problems and then find a solution." 
The 2021 season will be one to watch, Teeter said.
"Golfing is God's game," Timm said. "You're outside playing against yourself and having a fun, relaxing time with your friends."
Leave a Comment
Donate to Chieftain Times
Your donation will support the student journalists of Yutan High School. Your contribution will help cover our annual website hosting costs, as well as allow us to purchase equipment and produce more in-print editions.
About the Contributor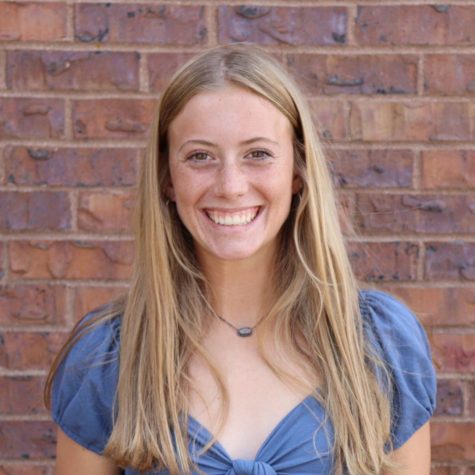 Shaylynn Campbell, Senior writer
Shaylynn is a senior and in her third year of journalism.  She enjoys taking pictures and working on the yearbook.  Outside journalism, Shaylynn is involved...