Cancelled 2020 track season motivates upcoming season
As temperatures begin to once again rise, the long-awaited track season approaches and present many challenges and opportunities for the athletes of Yutan High School.
Junior Josh Jessen, who placed second in his district as a freshman, is eager for the upcoming season and has great expectations for himself and his teammates.
"I am extremely excited for this season and ready to do some big things," Jessen said.
With the high hopes of making it back to state track, it is no surprise that the junior has already begun his preparations for his events.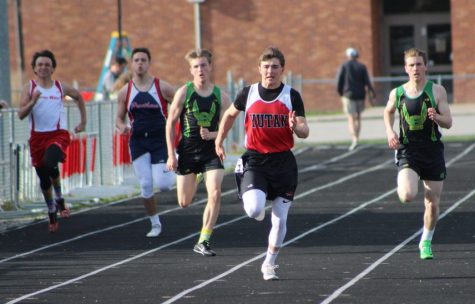 "I have mainly focused on staying healthy and watching what I eat," he said.
As far as planning out the season and setting goals for himself, Jessen already has that mapped out as well. He plans on going to state once again, having the 4×100 relay team qualify for state as well, and beating his personal times.
"I want to get 11 seconds for the 100 meters and 23 seconds for the 200 meters," Jessen explains.
He believes that his overall team will be "pretty solid," but thinks the training aspect will vary from the years prior. 
"I can see practices and meets being more strict because of COVID, but I don't think the events themselves will change all that much," Jessen said.
Even with the cancellation of last year's season, Jessen isn't too worried about the upcoming season but says, "I've been caught by surprise many times with COVID."
Another athlete who's excited that track season is right around the corner is freshman Ellie Lloyd. Lloyd has grown up around the sport and is thrilled to get her chance to compete at the high school level.
"My biggest hopes for the season are to overall get better and to break my sister's records," she said.
Lloyd plans on going out for high jump, shot put, discus, and hurdles. She's not only planning on taking up a variety of events this year, but many of her teammates will as well.
"Even with having smaller numbers this season, I think we will have a pretty good team this year because we have a lot of athletes going out for different events," Lloyd explains.
She believes Covid will affect their numbers this year but also thinks that the season will look a little different in terms of practices and meets.
"
The people who enjoy track will have a bigger drive to go out there and do big things since the last season got canceled."
— Ellie Lloyd
"COVID could make things tougher, like whether we have a full season or not, and I think practices and meets will be run differently but that's also because some of the coaching changes," Lloyd said.
Like Jessen, Lloyd isn't too worried about COVID's impact on the season. Instead, she thinks it will give the team more motivation.
"The people who enjoy track will have a bigger drive to go out there and do big things since the last season got canceled," she said.
Besides the team's motivation for the beginning of the season, the team's coaches are also just as eager to get started.
This year's head coach, Natalie Zabrocki, is taking the necessary steps to have a successful season.
"First off, I hope to have a season since last year was kind of a bummer to have such a great start and find out the season was canceled,"  Zabrocki said.
Zabrocki's first step to the season is to try to get as many kids out as possible to increase their numbers. By increasing the team's numbers, the team would be able to have more kids compete in various events.
"Our (the coaches) main goal is to make better athletes and track athletes so that they can compete better whether it be in track or their other sports," she said.
By having this goal in mind, Zabrocki is making sure that she is doing everything in her power to prepare, whether it be filling out paperwork or figuring out the limitations of COVID.
"
I am just ready to get the kids out there to compete again."
— Natalie Zabrocki
"With track being outside, it'll probably be similar to what we did with cross country by having all the teams stick together and wear masks when they (the athletes) aren't actively participating," she explains.
Zabrocki adds on saying, "We'll just have to see how things go and how things play out."
But despite all the concerns for the season, she and her team are ready for whatever lies ahead.
"I am really excited for track season. Track has always been my jam, and I know there's a lot of kids who are excited too. I am just ready to get the kids out there to compete again."
Leave a Comment
Donate to Chieftain Times
Your donation will support the student journalists of Yutan High School. Your contribution will help cover our annual website hosting costs, as well as allow us to purchase equipment and produce more in-print editions.
About the Writer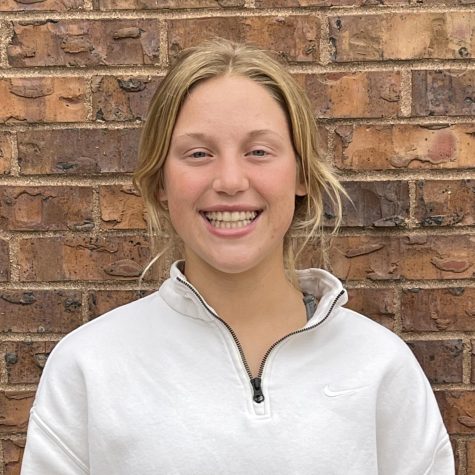 Haley Kube, Junior writer
Haley Kube is a junior and in her third year of journalism. She enjoys writing sports news, feature stories and making infographics.  Outside journalism,...