Ready for a challenge
Boys basketball team hopes to build on last season's success in new class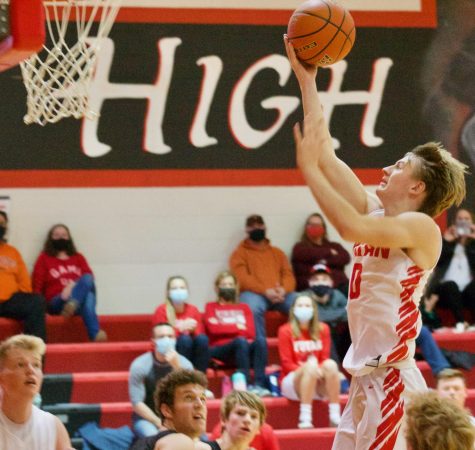 After only losing three games and being state runner-up last year, the Chieftain boys basketball team is looking to take the next step in their program and take on new challenges to their program.
"I think that [last season] is really going to help us, especially coming off of a runner-up," senior and returning starter Isaiah Daniell said.  "Now that all of us have played in those big games, like a state title game and the state semifinal game, I think that's going to be a big benefit for our team." 
Head coach Jesse Gardner agrees and says that last season's experiences will really set the tone for their everyday practices to the last game of the season.
"Last year, we had quite a few guys that were getting their first real taste of playing varsity," Gardner said. "Now they have a year or two of experience, and their leadership will be an advantage for us." 
Another thing the team feels will be helpful is the large number of seniors. This means that the leadership role falls on more than just one person. 
"I think a big strength for us is our senior class with the leadership and experience they have," Gardner said.
Many players agree that the seniors will help them perform better as a team this season.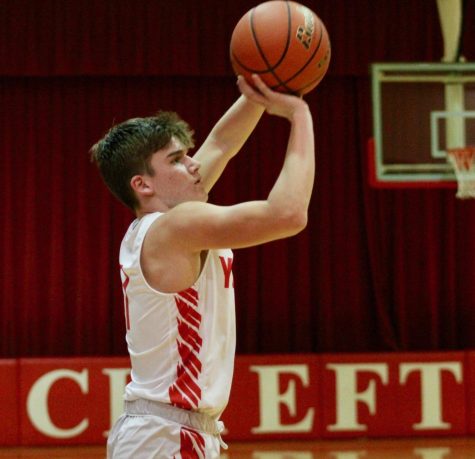 "We already have a lot of trust just from all of us playing together for the last four years," Daniell said.
Since the team recently moved up to Class C1, they are going to have to use these strengths to compete at a higher level.
"Last year we talked about taking the next step. We never really took that next step to whatever we needed to do to get there," senior Sam Petersen said. "So I think this year we just that's what we got to do."
While the players are getting physically ready for their game through weights and open gym, Gardner said he's excited for the chance to compete with C1 schools, and the players agree.
Daniell said, "We've always just been in C2 and played the same teams, but now that we're in C1, it's gonna be a lot of different teams and a lot of bigger kids."
Despite the challenge, the team is looking forward to competing at the top of their game. 
"We have to take that next step to get to Pinnacle again," Petersen said.
Leave a Comment
Donate to Chieftain Times
Your donation will support the student journalists of Yutan High School. Your contribution will help cover our annual website hosting costs, as well as allow us to purchase equipment and produce more in-print editions.