Taking break from reality, creating memories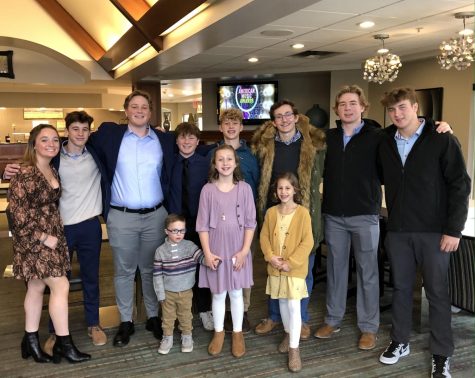 With the holiday season approaching, many families are preparing for vacations. With the time off work and school, it can be the perfect opportunity for a change in scenery.
Yutan senior Brennan Jacobs and juniors Jude Elgert, Ella Watts and Alexa Schneider are among those getting ready to make life-long memories with their family and friends this Christmas break.
Jacobs is traveling to Barbados with her mother and step-father, Candie and Rick Erickson. 
"I'm beyond excited to get away from reality for a week and to spend quality time with my family," Jacobs said.
Jacobs is most looking forward to relaxing in the sun and getting out of Nebraska for a much-needed break.
"I can't wait to just lay by the pool all day and to leave all the stress back home," Jacobs said. 
While Jacobs has said she just wants to relax by the pool all week, Watts has some different ideas in mind.
Watts and her family are heading to Cabo San Lucas, Mexico, but they won't be spending all their time at their resort. 
"My family has decided to go off of the resort for a day or so and go on some excursions," Watts said. "I'm looking forward to going parasailing."
Although sunshine and warm weather sound amazing for many, Elgert's family is changing the beach trend up and making their way to Fort Collins, Colorado.
The Elgerts are leaving the day after Christmas and will be in Colorado for five days. This trip has been a tradition for the past five years.
"For the past five years, my family and I have made our way to Colorado to visit our family," Elgert said. 
Elgert said one of his favorite things to do while in Fort Collins is to go snow tubing.
"Every year I look forward to going snow tubing in Colorado," Elgert said. "It's a different vibe than just sledding down a small hill in Nebraska."
Another student is traveling to her favorite place that isn't too far from home.
Schneider is headed to Benkelman, Neb. This is around a six-hour drive from Omaha.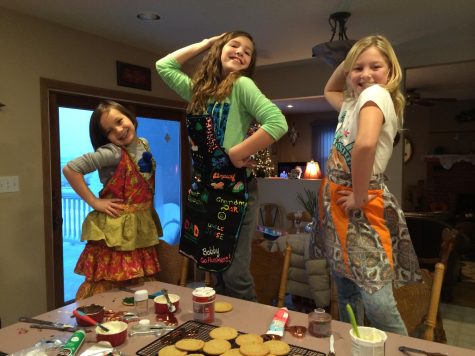 Schneider travels to Benkelman whenever she finds the time to. Much of her family lives there, and spending time with them is at the top of her list for things to do. 
"My grandparents and many of my cousins live in or near Benkelman," Schneider said. "Being around them and creating memories is something I will never stop doing."
Although Benkelman is a small town, and to others may seem like there isn't much to do, Schenider and her family never get bored.
"There truly is never a dull moment when I'm there," Schneider said. "My Papa and Grandma never fail to entertain my cousins and I."
Although these four students are all heading different directions, their mindsets overall tend to be the same: take a break from reality and make memories that will last a lifetime.
Leave a Comment
Donate to Chieftain Times
Your donation will support the student journalists of Yutan High School. Your contribution will help cover our annual website hosting costs, as well as allow us to purchase equipment and produce more in-print editions.
About the Contributor
Kennedy Andrews
Kennedy Andrews is a junior and in her third year of journalism. She enjoys taking pictures. Outside journalism, Kennedy is involved in basketball.