Thompson discusses new changes
Students see adjustments to daily routine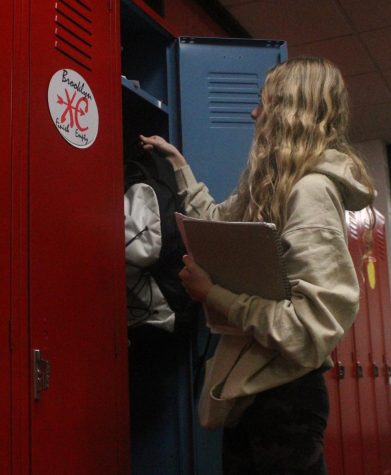 For Yutan High School students, carrying backpacks around from class to class was a daily occurrence. That was until the administration decided it would be best to make some changes to keep everyone safe. 
In mid-November, Yutan principal Brady Thompson made some changes to the students' routine.  These included keeping backpacks in lockers, not allowing students to go to their cars throughout the day and making sure locker rooms are locked down at all times. 
Thompson said that her reasoning was to keep drugs, weapons and other things that could be brought into the building as far away as possible.
"The purpose of trying to keep things in lockers is to make sure that those things don't enter a classroom," Thompson said. 
After the changes were put into place, the students had their own thoughts on the topic.
"I wasn't exactly a fan of them because I think it wastes our time during passing period. It should be time to get to our class and kind of have a mental break from school," junior Kylie King said. 
Most students agreed that they weren't loving the new change, but the teachers saw the other side of the argument.
"To be honest, students haven't always carried their backpacks around from class to class," English teacher Ginger Eikmeier said, "so it really isn't that big of a change." 
Thompson said that throughout her 22 years in education, students in her various schools have never been allowed to carry around backpacks. 
The administration has their reasons for the changes, but some students were frustrated that they didn't get the reasoning behind all of the changes.
"
It's my responsibility to think of how we keep kids safe."
— Brandy Thompson
Senior Mia Dyer said, "I can see why they're doing it because I came from a big school where we have the same policies and they are just trying to keep us safe…I have no idea what caused this to happen." 
Thompson understands where the students are coming from but also has to keep the safety of students as her top priority.
"Your job is to come to school and learn," Thompson said. "That's your job. You're doing that job and so I understand when I make changes sometimes it's frustrating, but ultimately my responsibility is to make changes that set us up for the best chance of being successful and being safe."
She went on to compare managing a school to coaching a team. Players rely on their coach to help them succeed, make the plays and do whatever it takes to win. That is what Thompson feels she is doing by putting in these changes.
  "It's my responsibility to think of how we keep kids safe," Thompson said. 
Leave a Comment
Donate to Chieftain Times
Your donation will support the student journalists of Yutan High School. Your contribution will help cover our annual website hosting costs, as well as allow us to purchase equipment and produce more in-print editions.
About the Contributor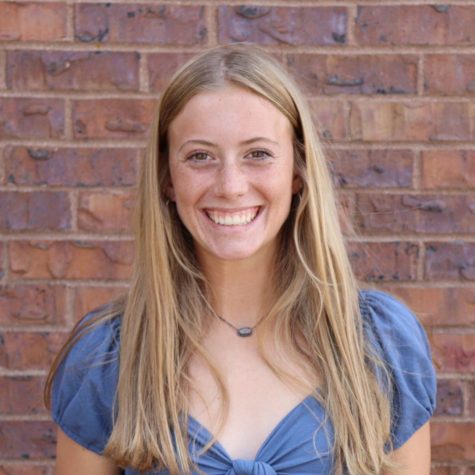 Shaylynn Campbell, Senior writer
Shaylynn is a senior and in her third year of journalism.  She enjoys taking pictures and working on the yearbook.  Outside journalism, Shaylynn is involved...