Wrestling team looks to capitalize on strong start
With six state qualifiers last year, Yutan wrestlers started the season at Friend hoping to achieve the same level of success. The team started strong, placing fourth out of 14 teams with 142 points scored. Part of the reason for this success was that the team has many varsity returners who are looking to return to the mats with the mentality to win.
Senior and state qualifier Josh Jessen said, "Coach Arlt has worked to make us better conditioned. He saw that last year that maybe that wasn't our strong point, and he has implemented different ways to get us better conditioned for meets." 
As Jessen finished his first meet of the season with a record of 4-1 and the pressure of returning to state, he hopes Arlt's plans to keep them in better condition will help him in the rest of the season.
"For me, [the meet] didn't go as planned. It just shows I have more to work on offensively, and conditioning can always get better," Jessen said.
Although Jessen didn't finish the meet as he planned, fellow senior Jesse Keiser went 4-1, placing third in Saturday's meet. 
"I expect a lot of wins and have big goals of qualifying for state and hopefully placing," Keiser said.
Along with expecting wins, Keiser feels like he has made big changes this year that will lead him to more success on the mats.
"I changed my weight class from 195 to 160, so that will be a big difference, and I think my mentality of wanting to wrestle, win and compete will and has made me a better wrestler," Keiser said.
Both Jessen and Keiser are looking forward to the season and are expecting big things out of this year's team.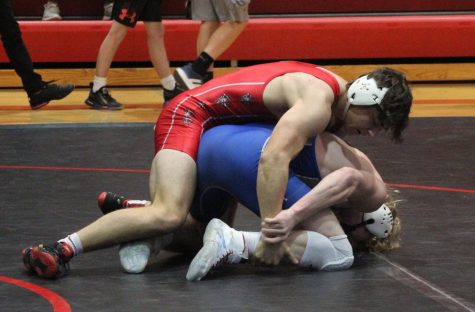 "A lot of hard work at practice will make for big meets at all weight classes," Jessen said. "It looks like everyone in the wrestling room is working hard, and that should lead to a big success."
The seniors expect junior and state qualifier Trevin Arlt to have a big role on the team this year.
"Trevin will definitely have a big role at 132, along with Josh and Isaac as well," Keiser said. 
As a returning state qualifier, Jessen is excited for what's to come.
"Definitely looking forward to the end of the season,'" Jessen said. "State is one of my favorite times. I love the atmosphere. I love the whole ordeal and everything that comes with it."
Big roles on the team don't only mean winning matches for the seniors.
"I think most of the seniors play a big role, and as far as leading underclassmen, I hope they look up to us in any aspect whether it be at practice, meets or doing stuff outside of practice […] I have that role to fill, and I just want to be a good friend and teammate," Jessen said.
Keiser also hopes to have a leading role in the team.
"I would like to be one of the leaders," Keiser said, "one of our guys who when people think of Yutan wrestling, they think of Jesse Keiser."
Leave a Comment
Donate to Chieftain Times
Your donation will support the student journalists of Yutan High School. Your contribution will help cover our annual website hosting costs, as well as allow us to purchase equipment and produce more in-print editions.
About the Contributor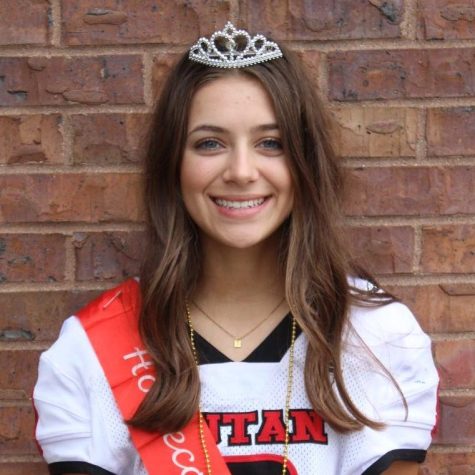 Kendyl Egr
Kendyl Egr is a senior and in her third year of journalism.  She enjoys taking pictures and creating digital journalism projects.  Outside journalism,...